Interaction design, design research, visual design, video & audio production, packaging design
Audience
Undergraduates at the University of Washington, Seattle who may or may not know how to approach a peer (friend, fellow student, or roommate) struggling with depression and or anxiety. 
Date
April 2017-June 2017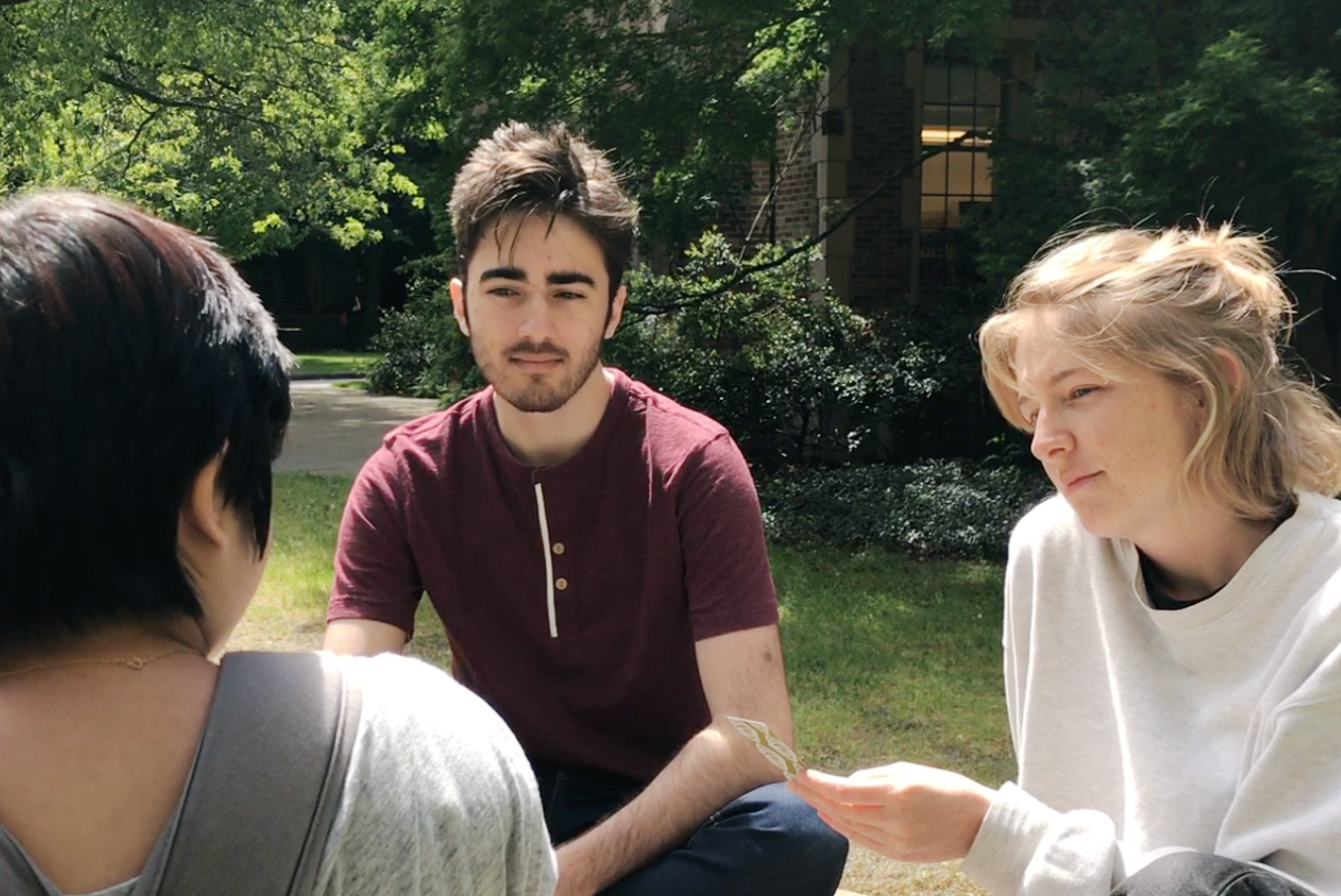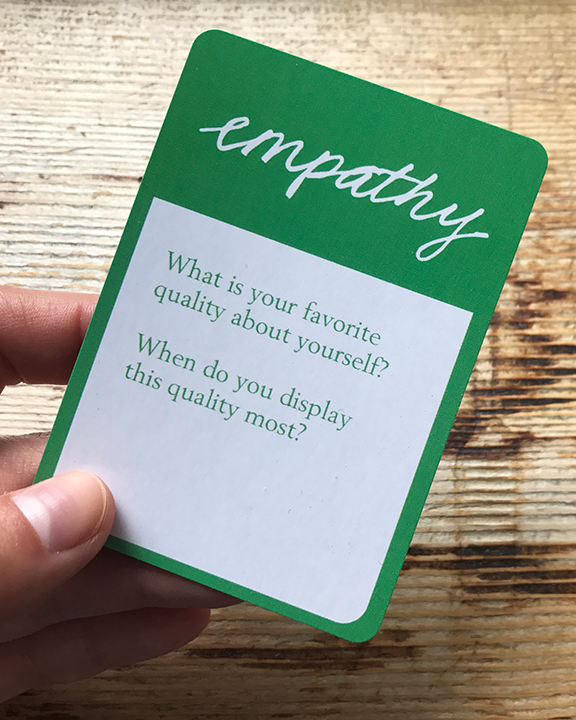 About the Project
Problem Space
How can we use design to support undergraduate students through conversations with their peers about personal mental health?

Process
I conducted 6 one-on-one interviews with UW undergraduates to understand the problem space. I used this research to ideate possible design solutions. 
How was the concept validated? 
The Unspoken concept was validated through follow-up interviews with two research participants, and through two focus groups where groups of friends & acquaintances played the game with earlier versions of cards & questions. 
Game Purpose
First, this game is intended to create an atmosphere of openness to encourage players to get to know each other on a deeper level. Second, Unspoken is meant to allow players to think and talk about their personal mental health in a safe setting.
How does the game work?
Players take turns answering self-reflective questions about themselves with the group.
What are the questions like?
Unspoken features five different categories of cards: Empathy, Future, Past, Gratitude, and Mystery. Each section explores different elements of happiness, loosely based on the Positive Psychology
PERMA Method
.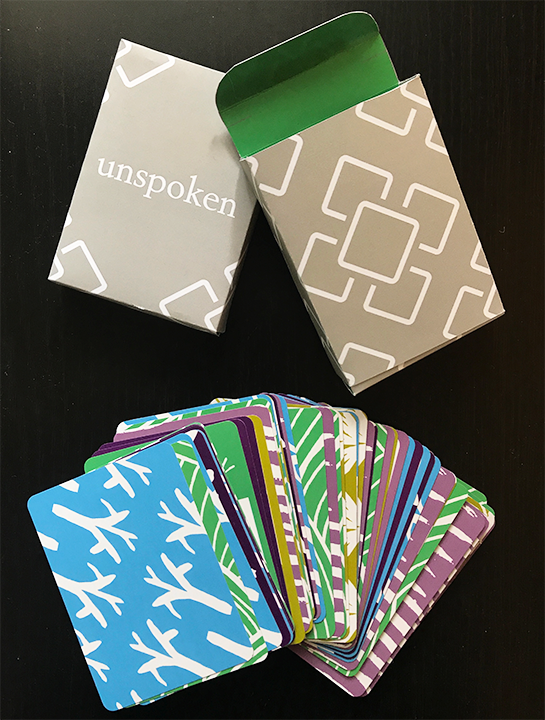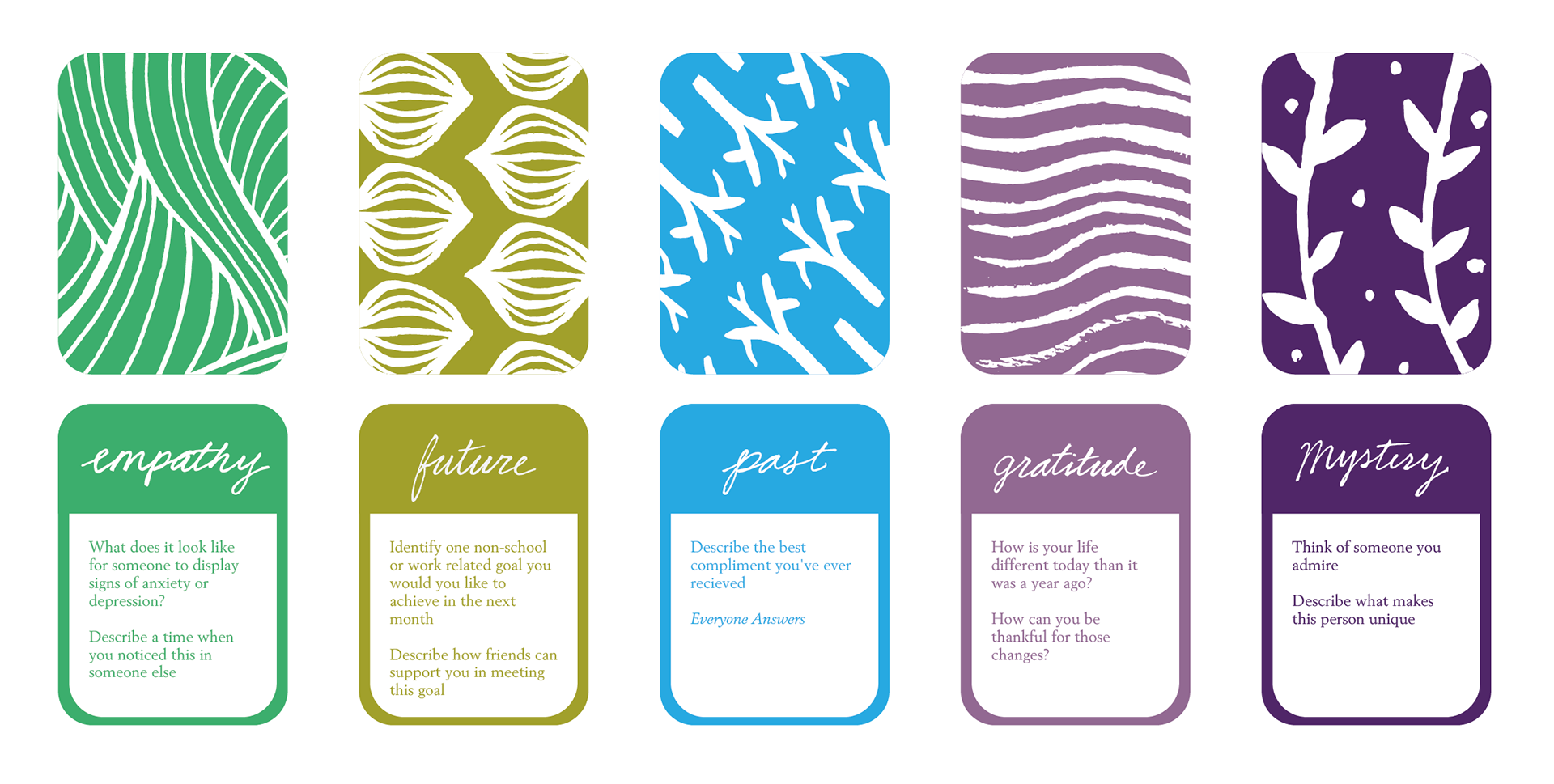 Branding
In order to visually represent the personal & organic nature of this game, I hand-scripted the category names & painted the abstract patterns. The color palette is relaxing and up-lifting.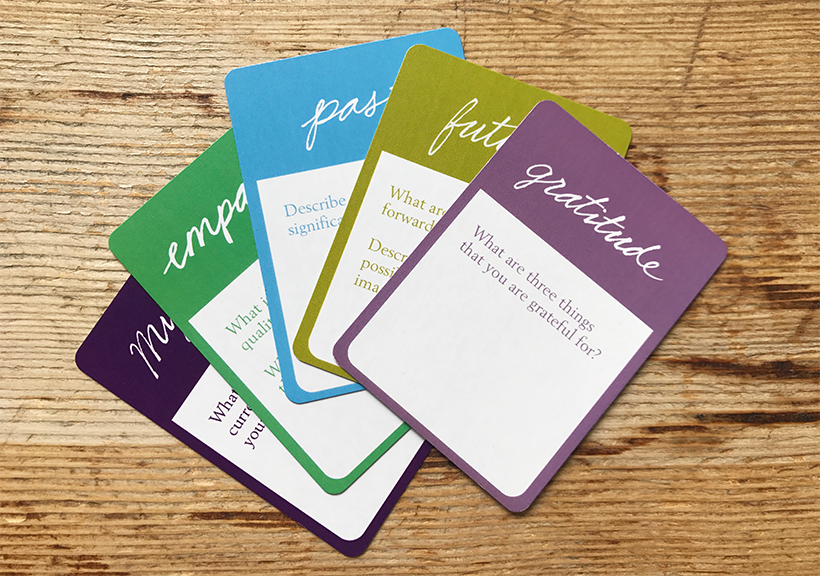 Project installation featured in the University of Washington Design Show, 2017!