Interaction design, information architecture, visual design, Tableau development
Context
There is a lack of comprehensive online resources to help job seekers discover educational opportunities in construction. Women are underrepresented in construction careers. We worked with the Construction Center of Excellence to create a tool to help job seekers find educational opportunities that are appropriate for them, with a particular focus on attracting underrepresented populations to the field of construction.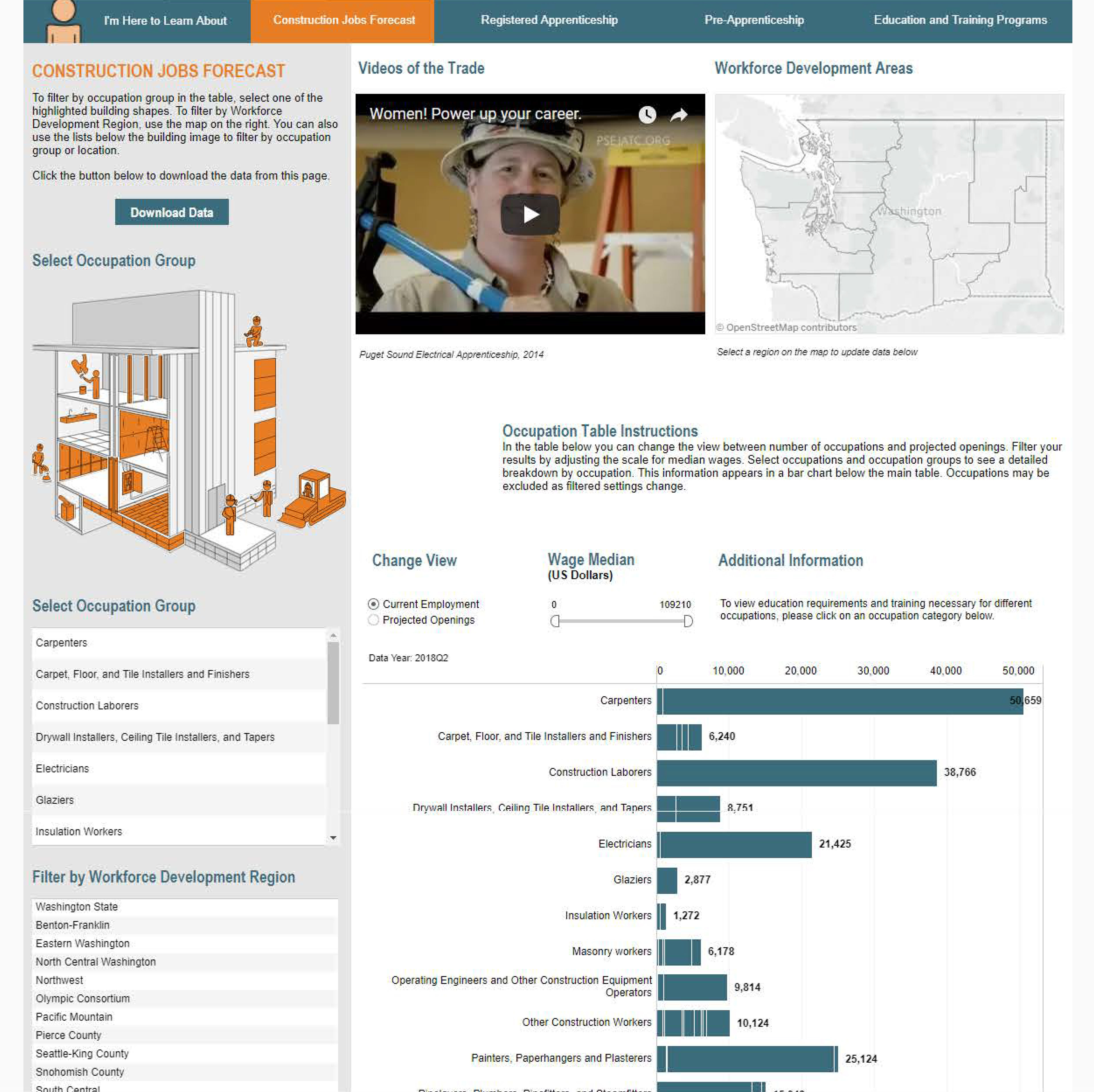 Approach
The site takes a user-centered approach by framing each page title to learning objectives. The dashboards are kept structurally and navigationally consistent to reduce user confusion, with the added bonus of reduced design and build time.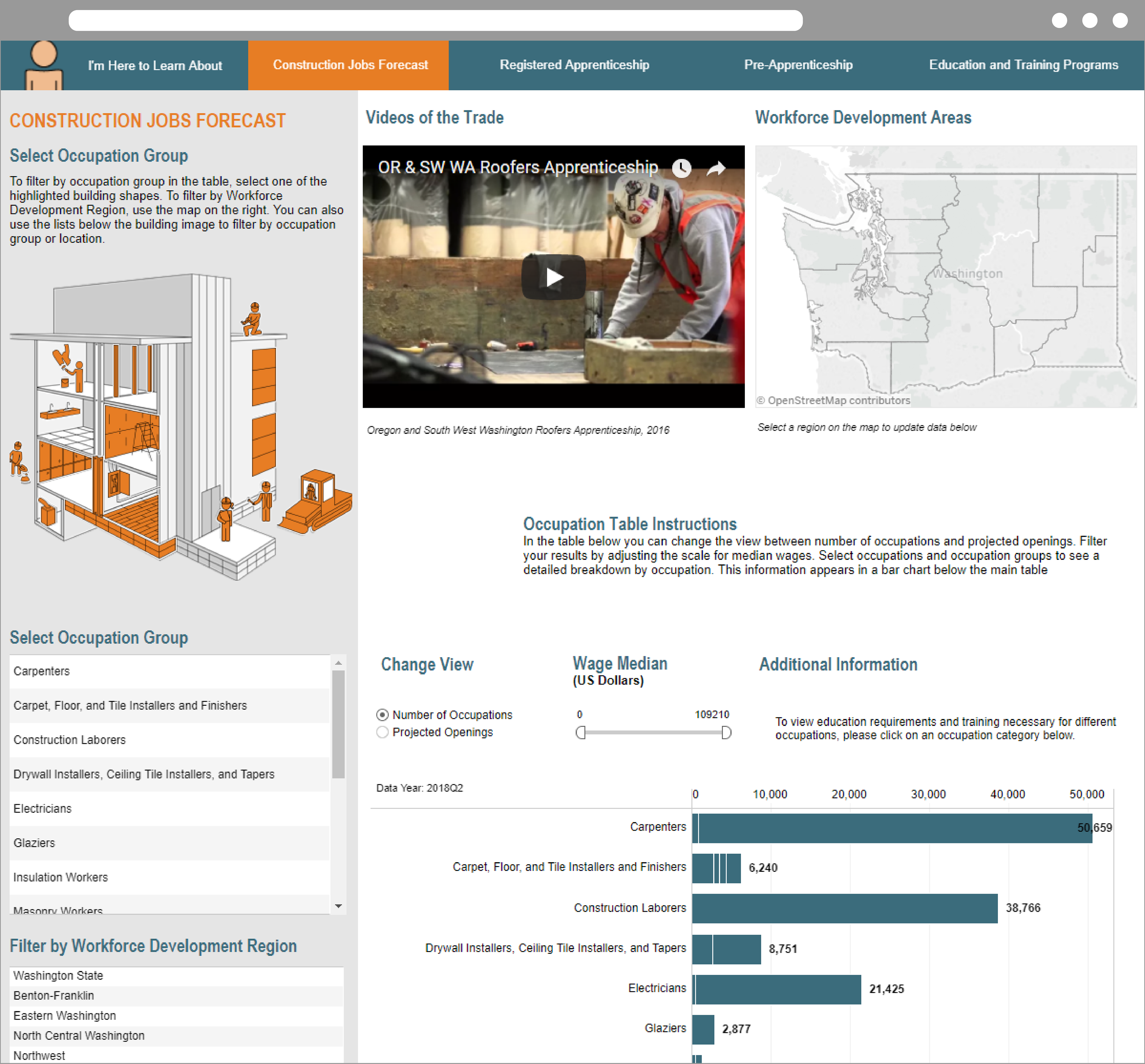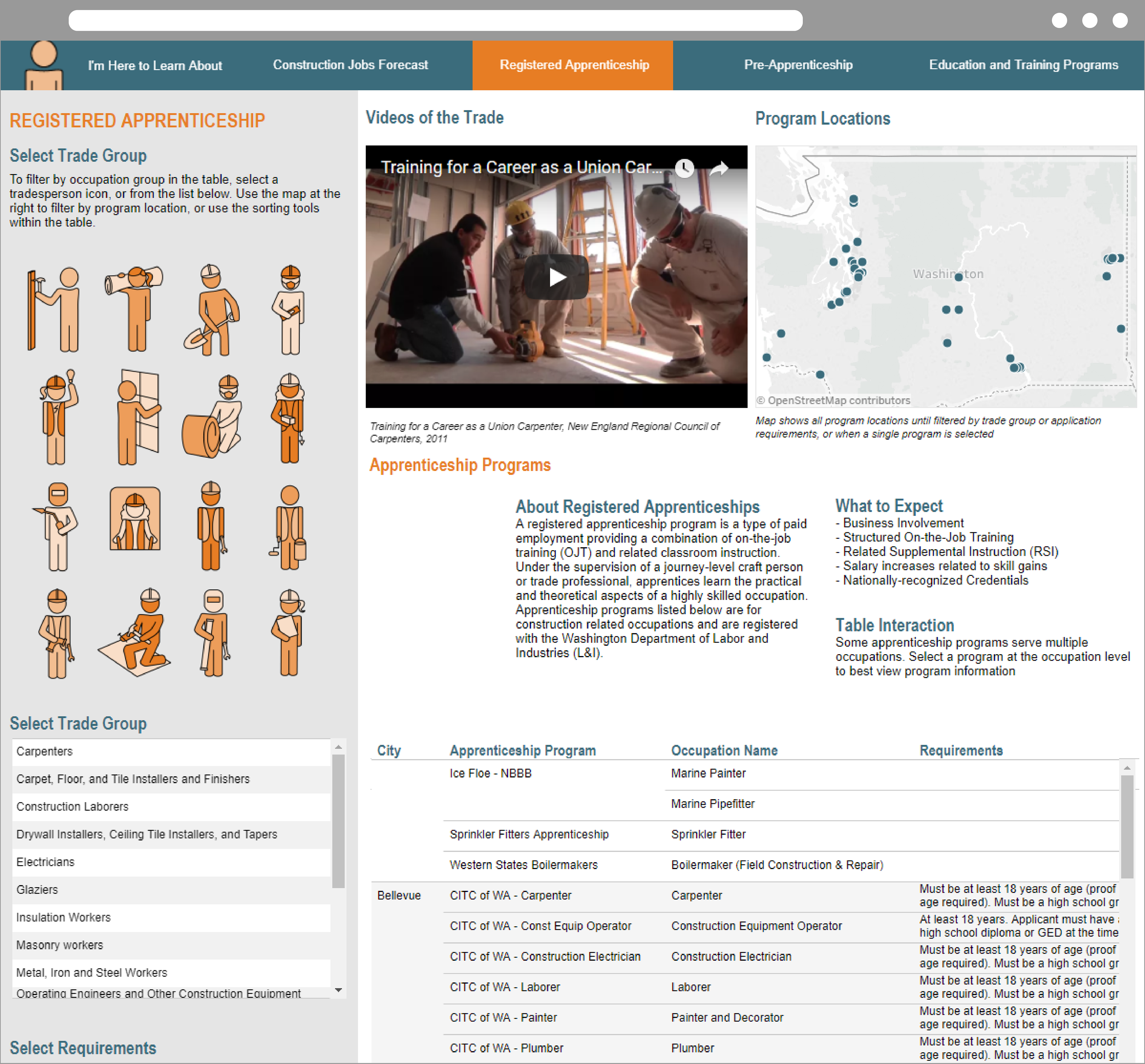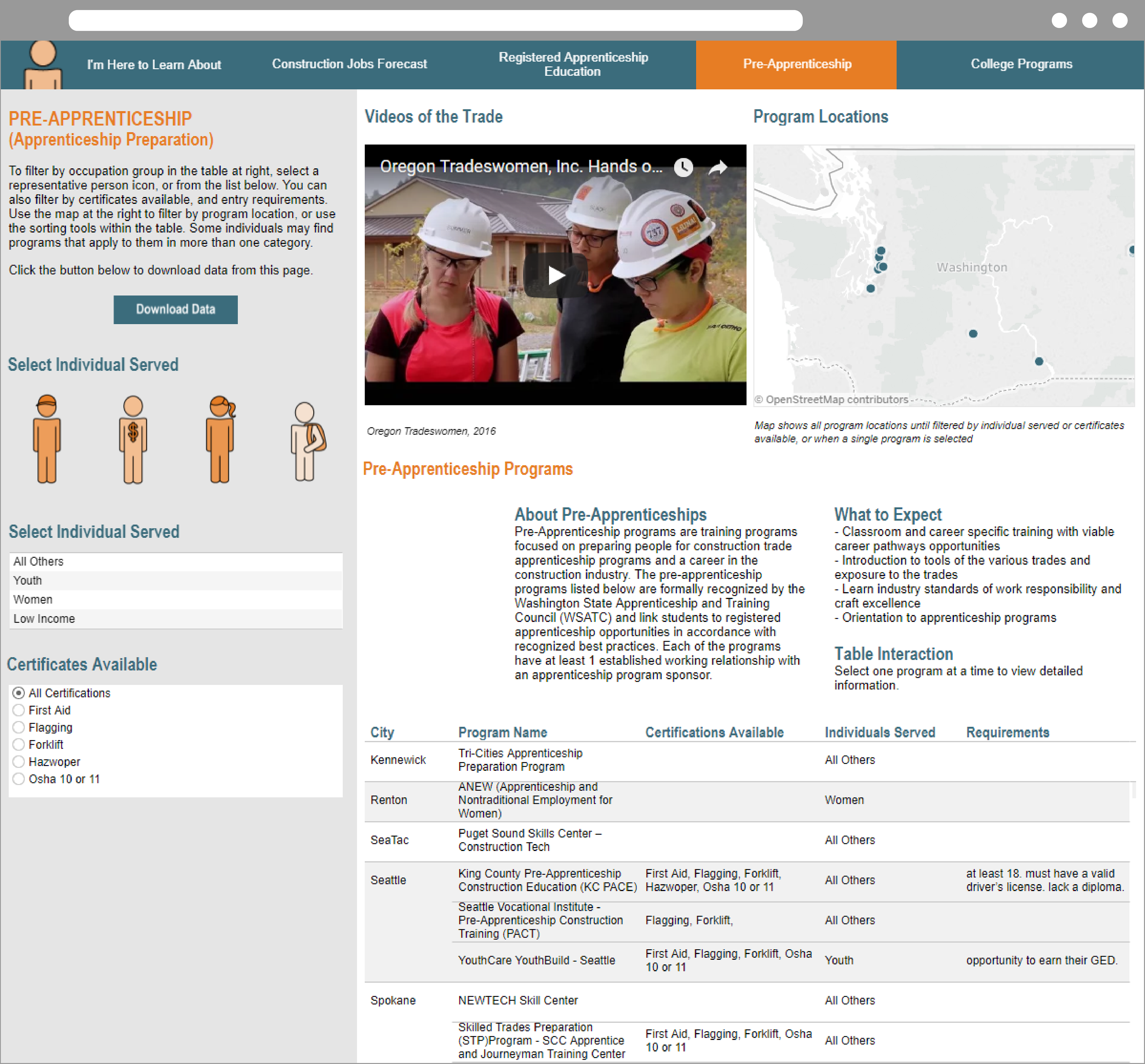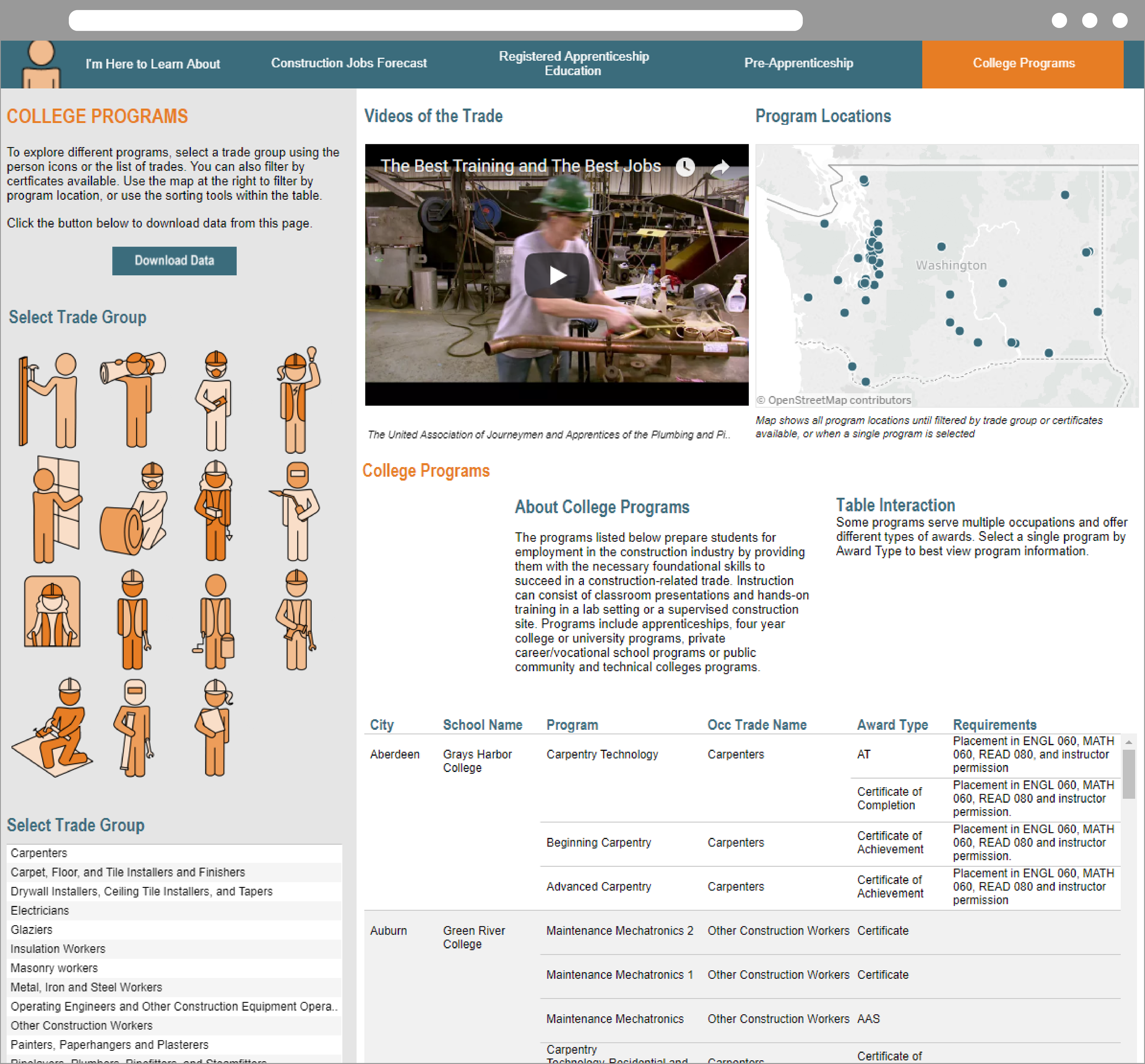 Interactive occupation selector
Each of the orange shapes in the building below represent an occupation within the construction industry. This interactive graphic is used to filter the data table, map, and video on the page.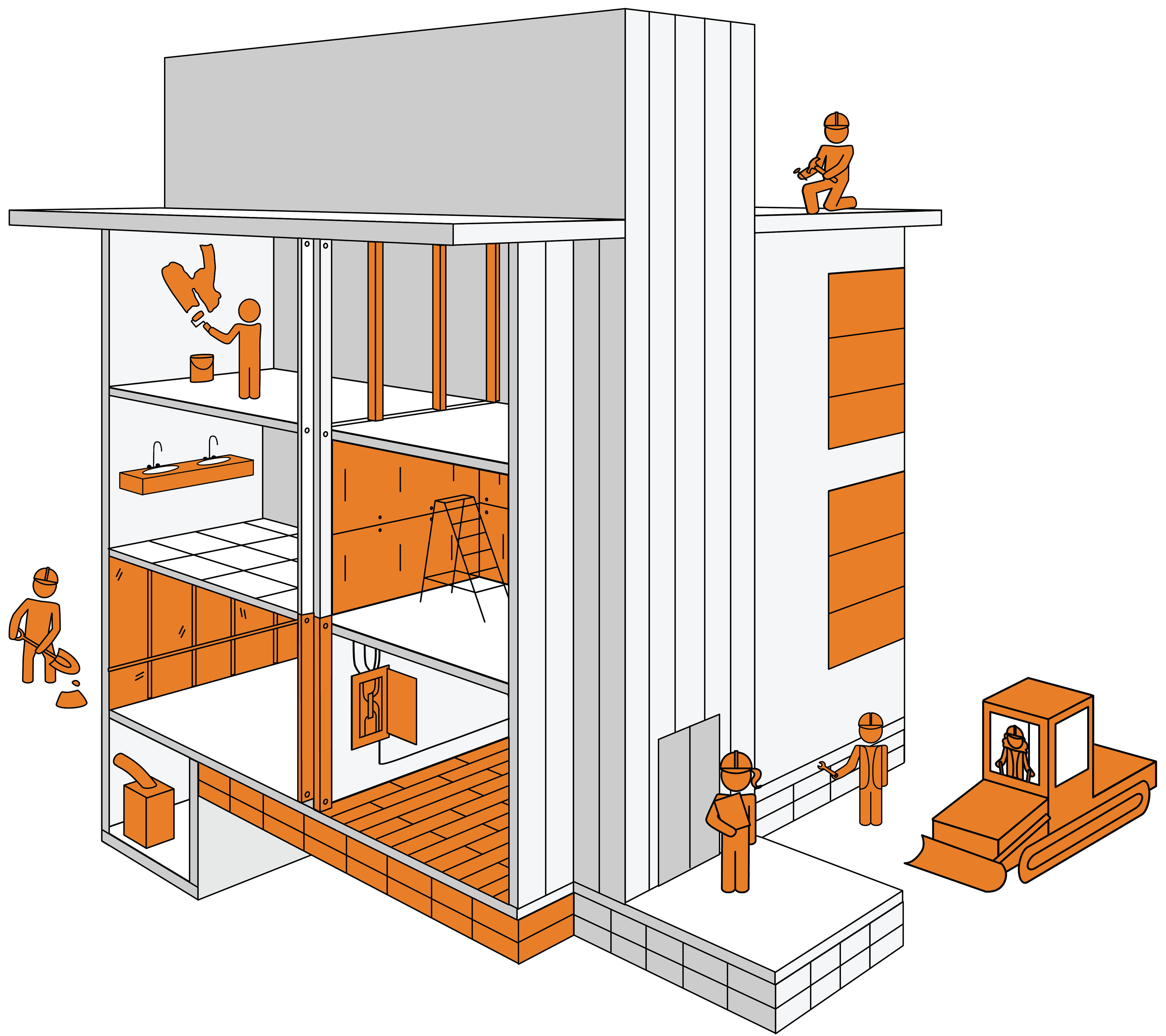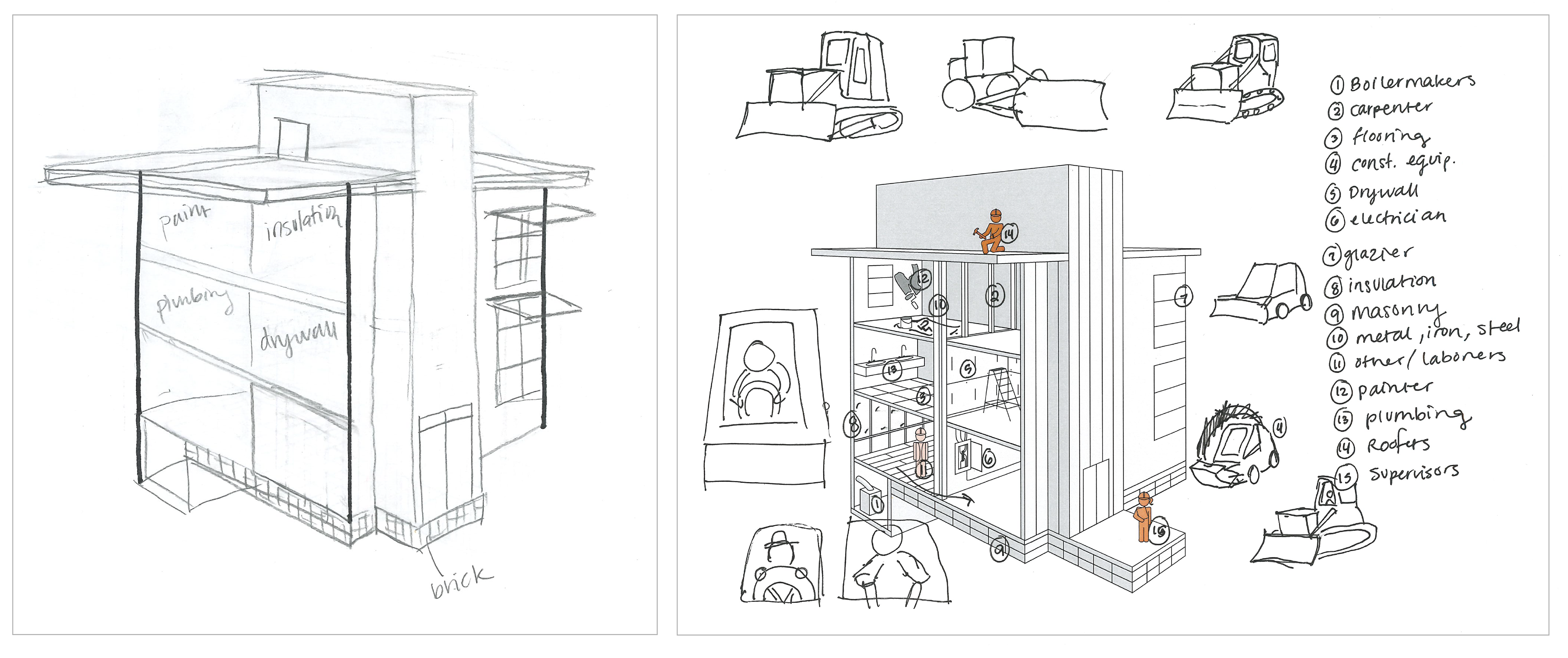 Occupation Icons
The Apprenticeship and College Programs dashboards feature data for sixteen occupations within Construction (as determined by Washington state Labor & Industries). 
I designed a total of 21 icons to represent the variety of jobs in the construction industry, and the types of individuals the industry would like to recruit. Some icons include feminine characteristics to encourage female participation in the construction industry. The varied colors of the icons demonstrate the construction industry's need for a diverse workforce.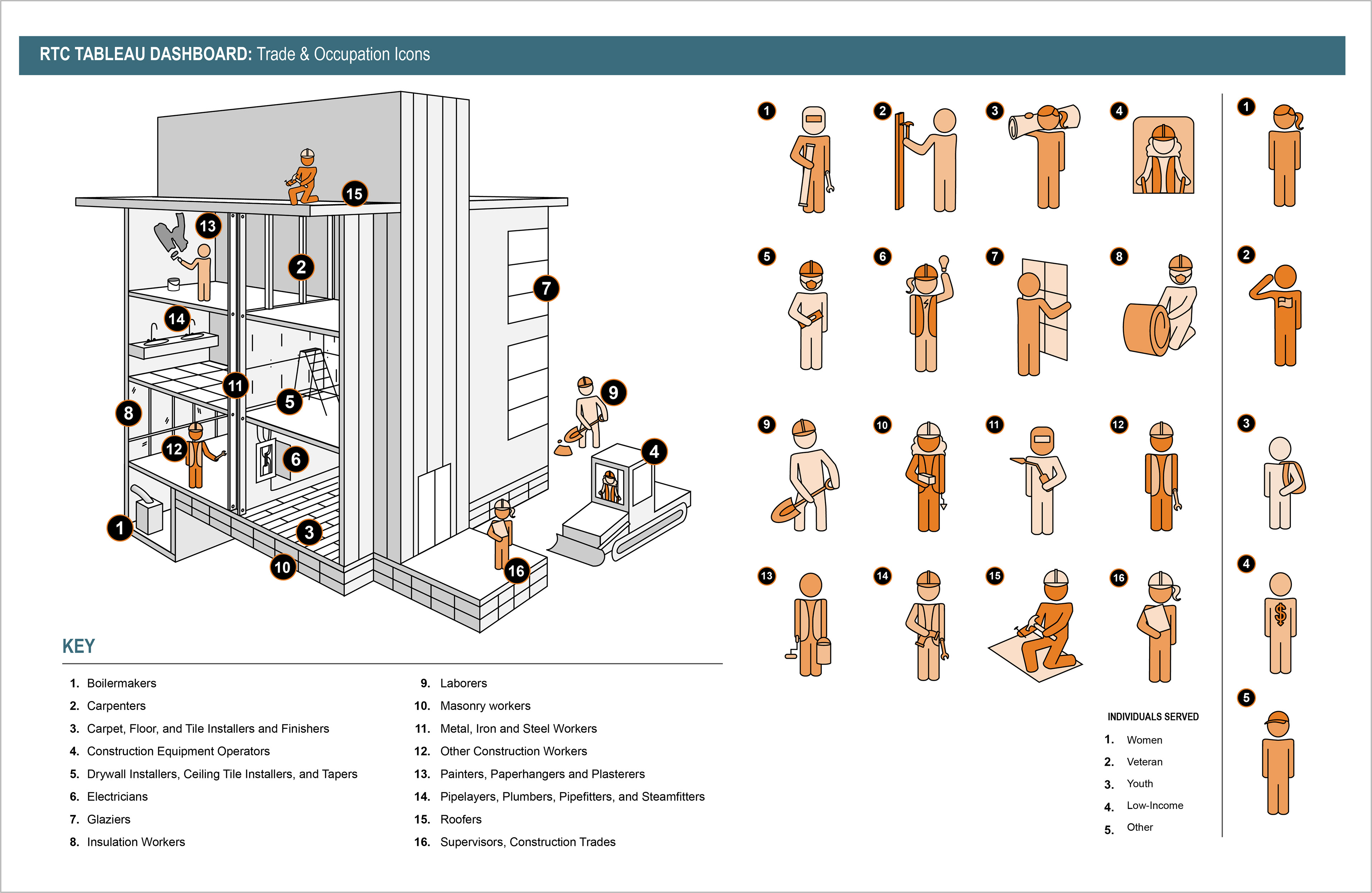 Translating Designs to Tableau
A unique challenge of this project was that I was part of the team that directly translated the designs into Tableau.  Before this project, I had no experience with Tableau. Everything that I accomplished in this project was learned through trial, error, iteration with my colleagues, and many hours of Tableau tutorials.
Creating the Tableau Training Manual
One of the requirements of the project was to build the site in Tableau. In addition, we were asked to create a tutorial manual for the client that explained how we built the site & how to update it. In order to explain the complex nature of the site we built, I created fifteen diagrams that explain how the dashboards were built, how to use Tableau, and explain the features of the site. The image below shows the first diagram for each dashboard.