Interaction design, visual design
Context
University of Washington, Microsoft Design Expo 2017
Date
January- March 2017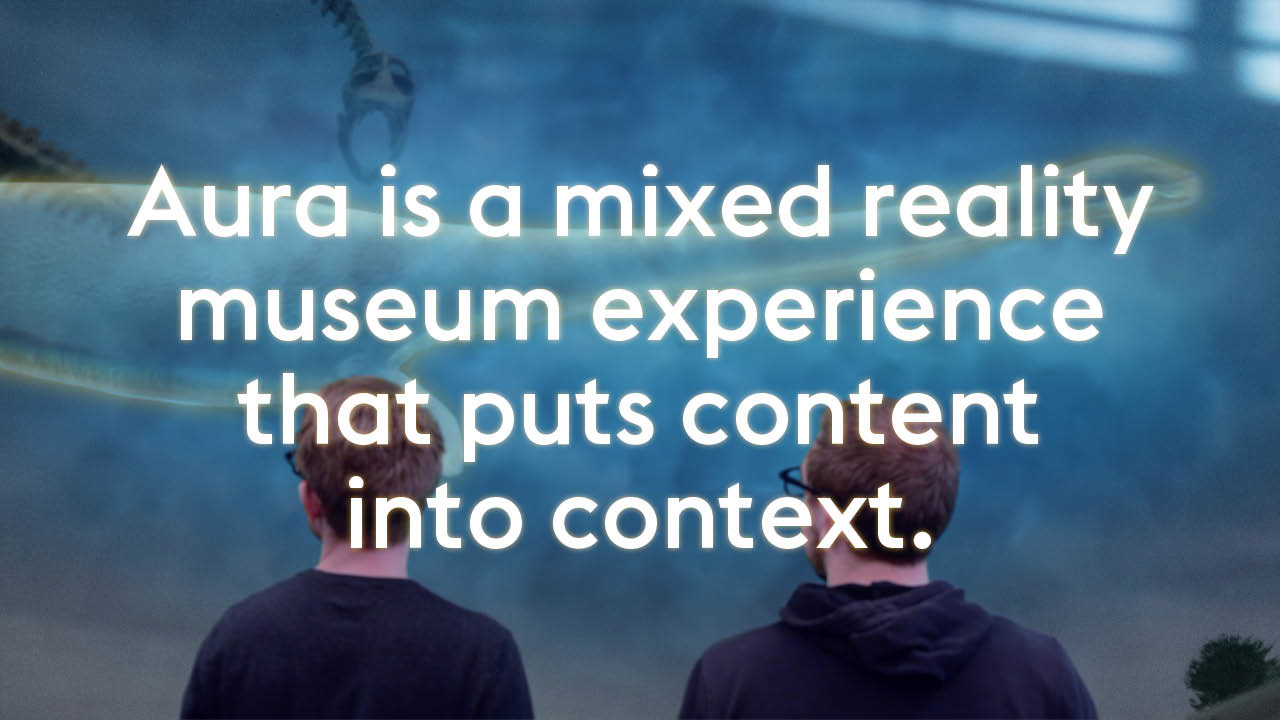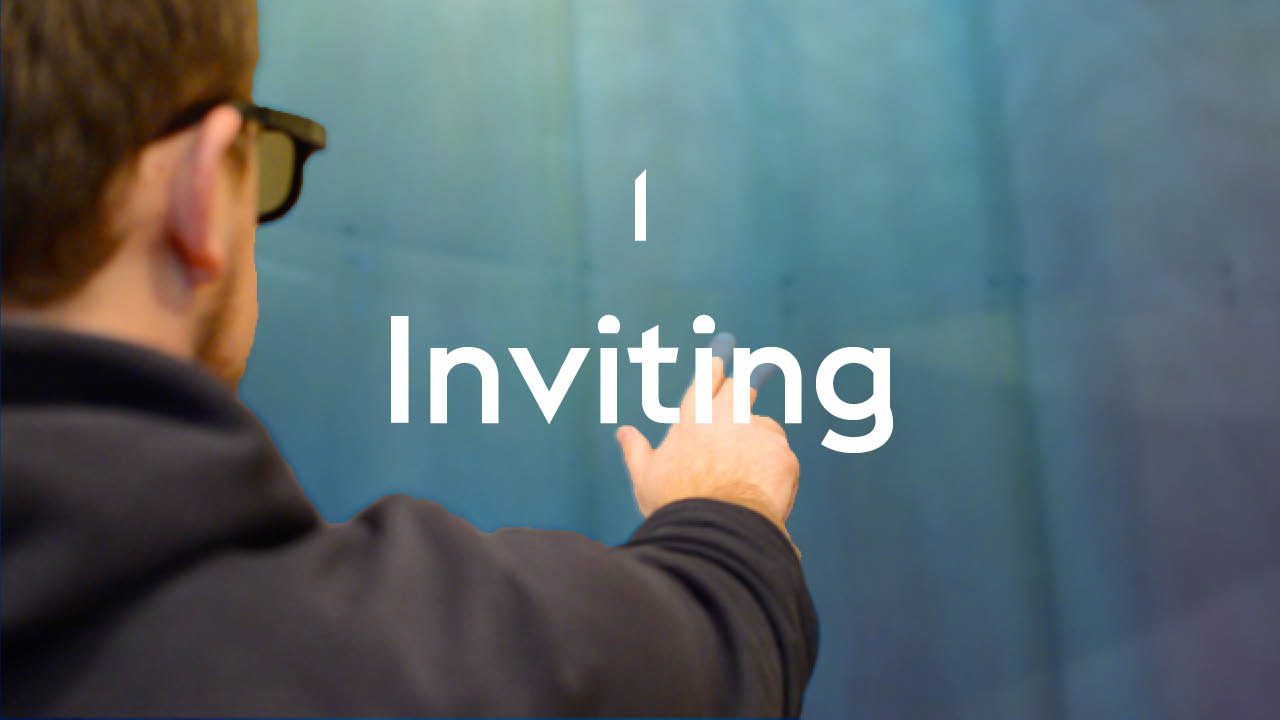 We designed the experience for users to feel invited into the space. Aura creates a world that users must choose to enter—first, by putting on glasses, and second by literally stepping through an immersive virtual doorway. Aura doesn't just drop its user into a mixed reality—entrance into Aura is exciting and sets the stage for learning and understanding.
We made sure that Aura's key experiences took full advantage of the immersive potential of a mixed reality experience. We played with scale and sound to build an all-encompassing experience.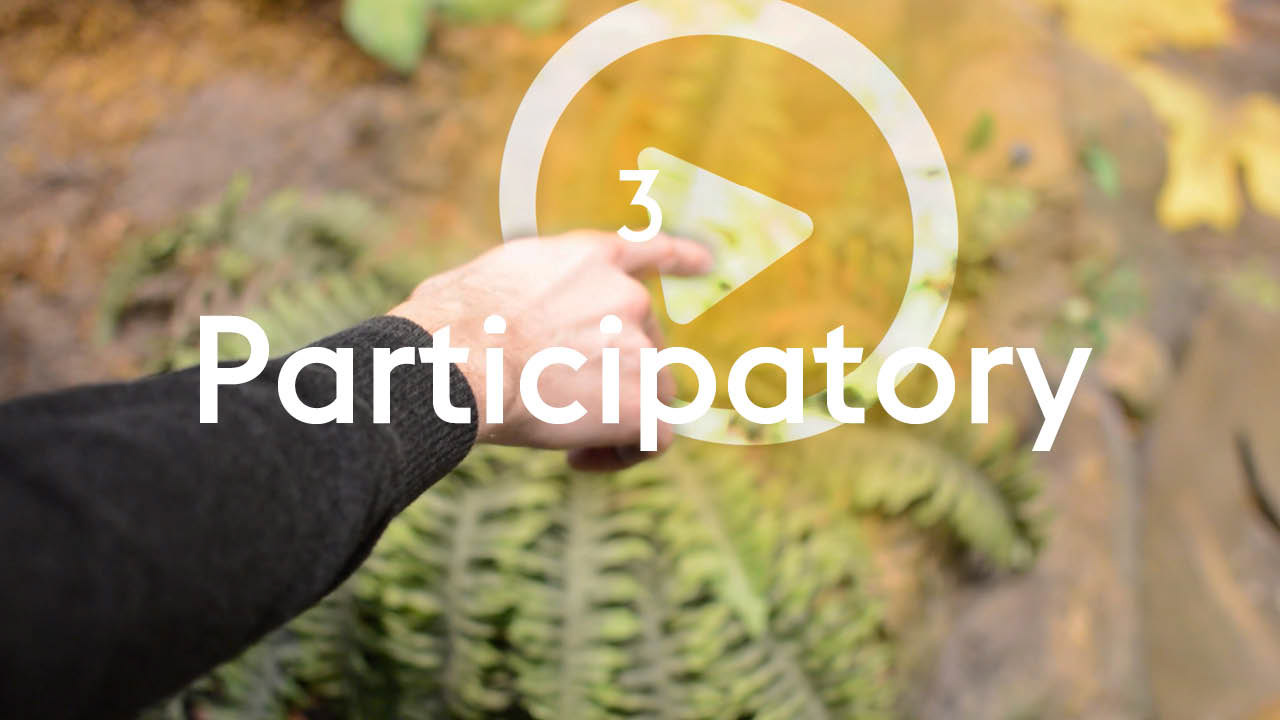 We felt that it was important for users to choose to engage with content in Aura. We recognize that, by putting on glasses, users are giving us a sense of trust—participation allows users to be in control of their aura experience.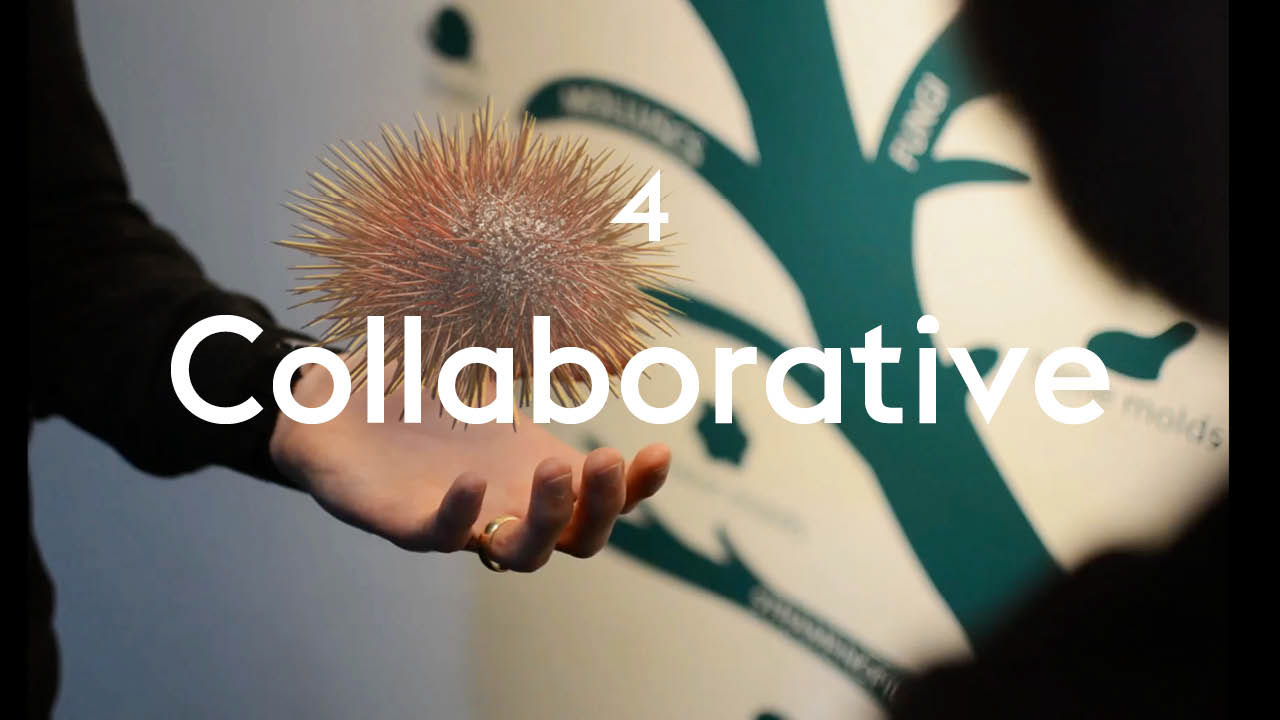 One important aspect of museums today is that it is a shared experience—parents visit museums with their kids, friends will visit museums together. People engage with the museum together. We didn't want to lose that with Aura—in Aura, you can have individual experiences in the museum, but also invite others to share the experience with you.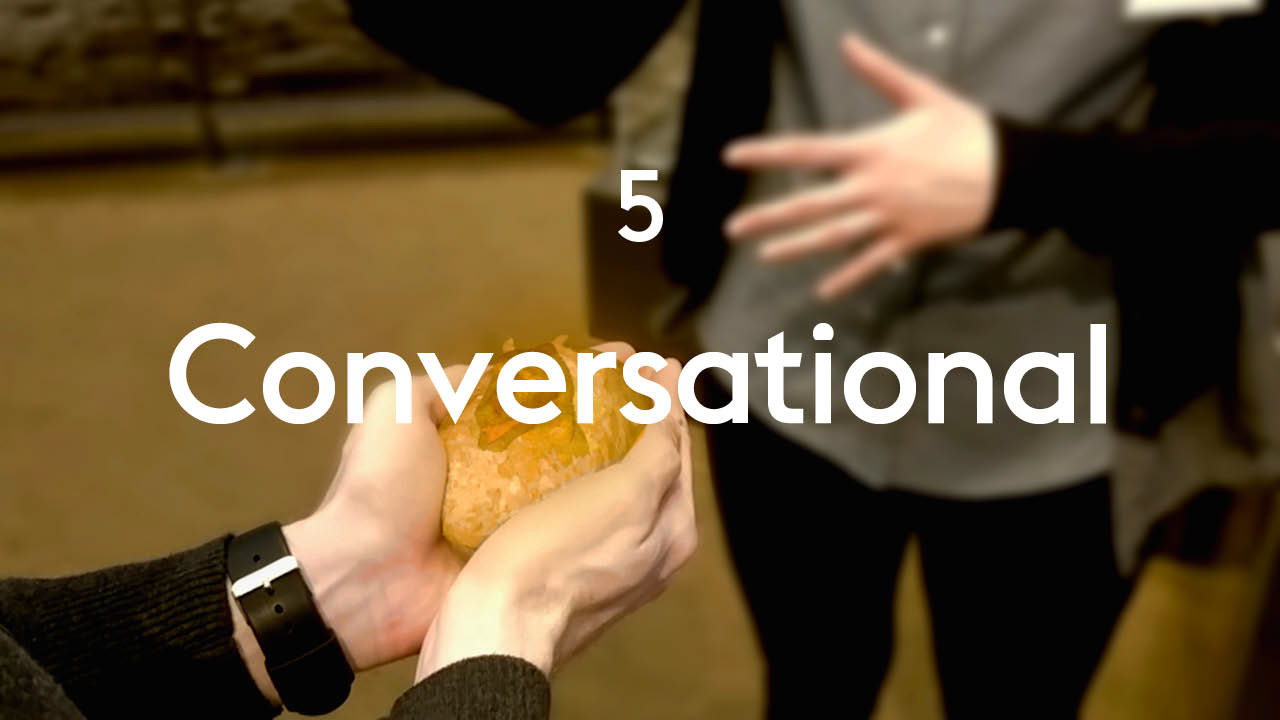 In our study of the Pacific Science Center, we saw that staff members play a critical role. Staff members mediate the museum experience and help engage museum goers. We noticed that when kids see adults invested in their learning, they tend to be much more engaged and absorb more meaningful content. Because of this, the docent in Aura is not an AI Avatar. In Aura, docents and museum staff are present to personalize the experience.
Finally, Aura is contextual.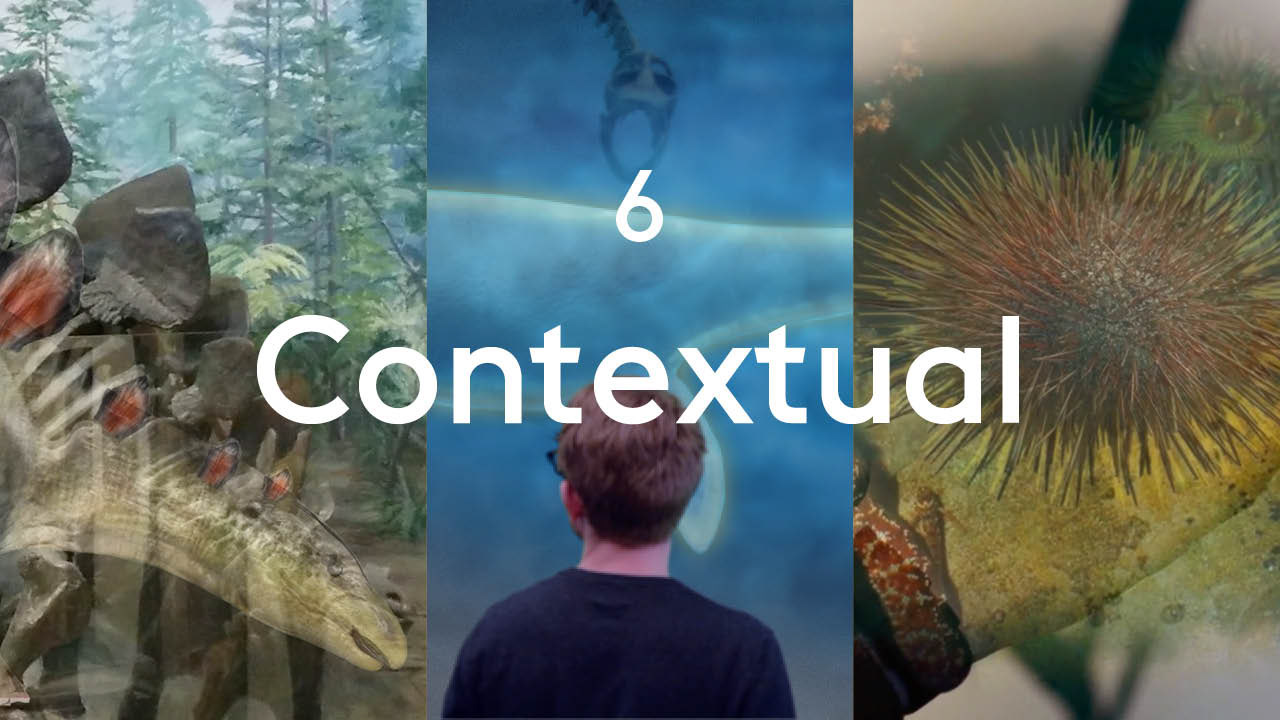 The word Aura is defined as the distinctive atmosphere or quality that seems to surround and be generated by a person, thing, or place. Our product, Aura, lets us see objects in the realities that they came from. In preserving artifacts, museums lift these objects from the worlds they came from. Aura helps museums bring these artifacts back into place. By seeing these objects in context, we're able to understand their relationship to their surrounding environment better.
About the Project
Why augment a physical museum space with mixed reality?
Museums are places dedicated to archiving and preserving collections of physical artifacts. This is something we believe you can't recreate in mixed reality. We didn't want to take away the magic of seeing the real artifacts in person.
What does mixed reality offer the museum context? 
Mixed reality allows visitors to interact with contextual information and take part in an immersive environment.
Does this suggest that museums should always exist in a contained physical space? 
No. While Aura exists in a physical space, the museum experience can be replicated anywhere artifacts exist and notable events have taken place. By bringing this technology out of a museum space, it is possible to celebrate stories of individuals and groups that would not usually be recognized in museums as we recognize them.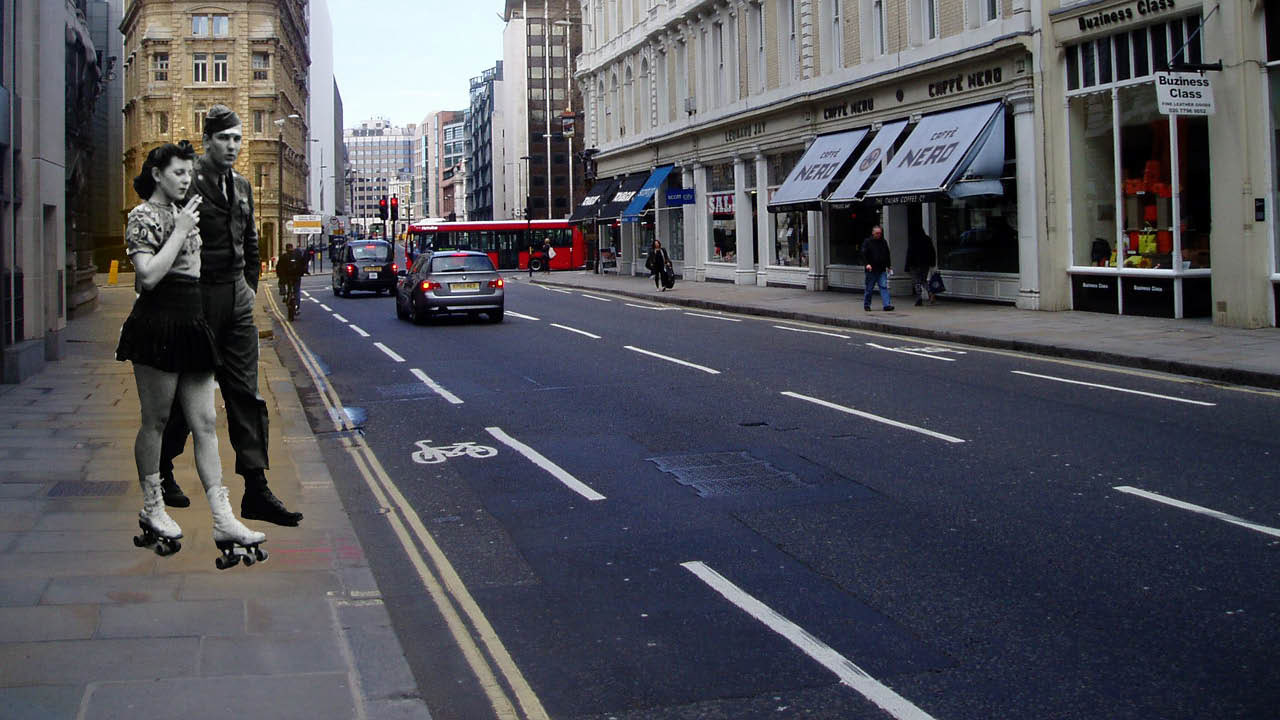 My Contributions
I used Adobe After Effects to animate the introductory water scenes, shot video, wrote and produced narration audio. Concept brainstorming, producing presentation content throughout the quarter, prototyping through photoshopped still images, organization & note-taking, and sketching storyboards. 
My contributions to the video specifically were through storyboarding, organizing the scenes, shooting video, adding animation to the introductory water scenes in After Effects, writing the narration script, and producing the narration audio.
Process
I used Photoshop to create lo-fidelity prototype stills of our immersive museum experience, shown below.