Workplace Surveillance Research Project
This is a quarter-long interview research project on workplace surveillance and communication of job satisfaction & happiness. The class was led by MHCID program head Michael Smith. This project was a collaborative effort with fellow design students Dillon Baker, Dwight Stoddard, Jane Yu and Logan Quinn. I contributed to this project by recruiting participants with a SurveyMonkey Survey, conducting 4/10 interviews, coding & analyzing the data, ideating solutions, and visualizing the presentation & report layout. A big 'thank you' to Clint Rule at TEAGUE for serving as an expert witness for us.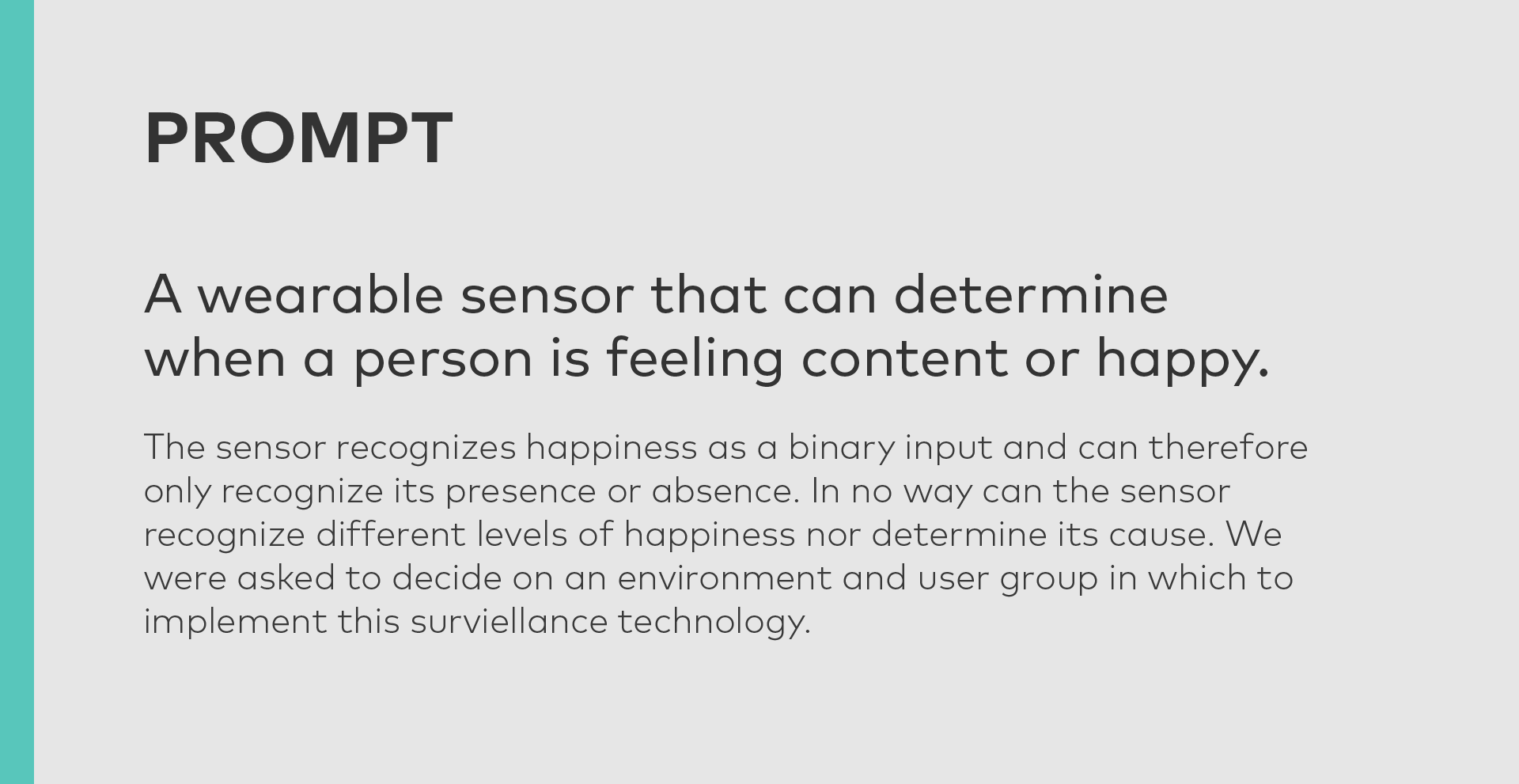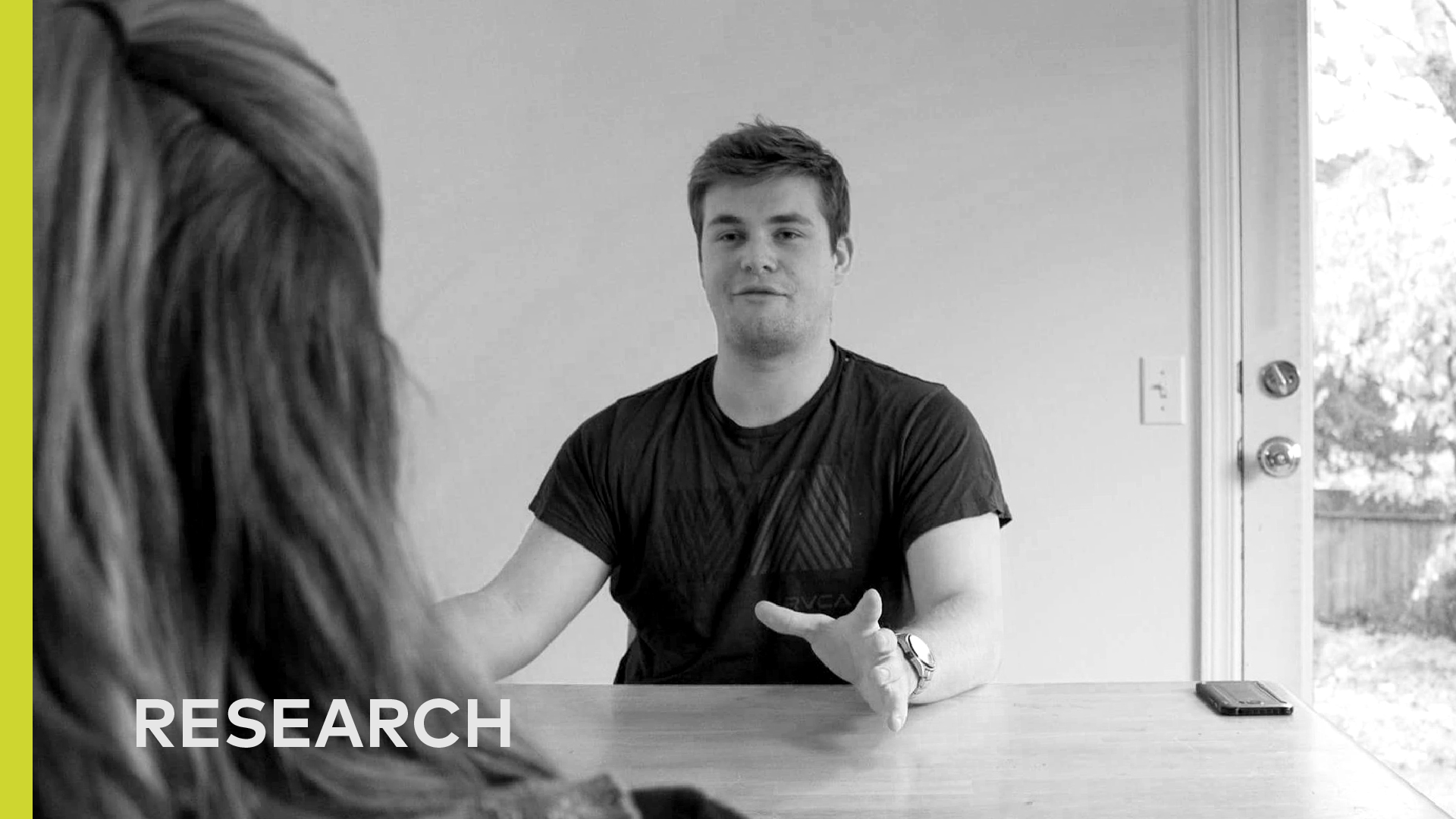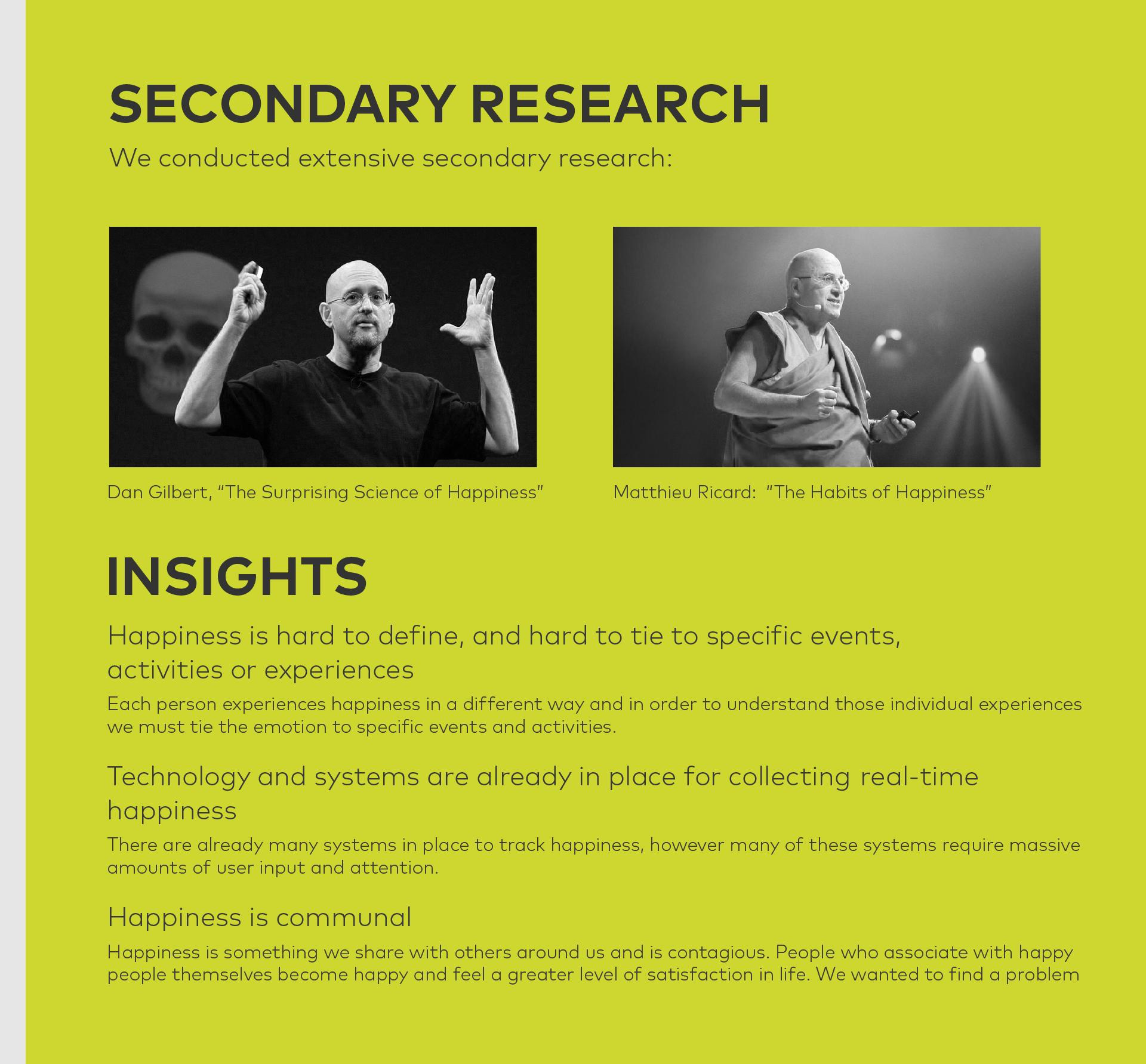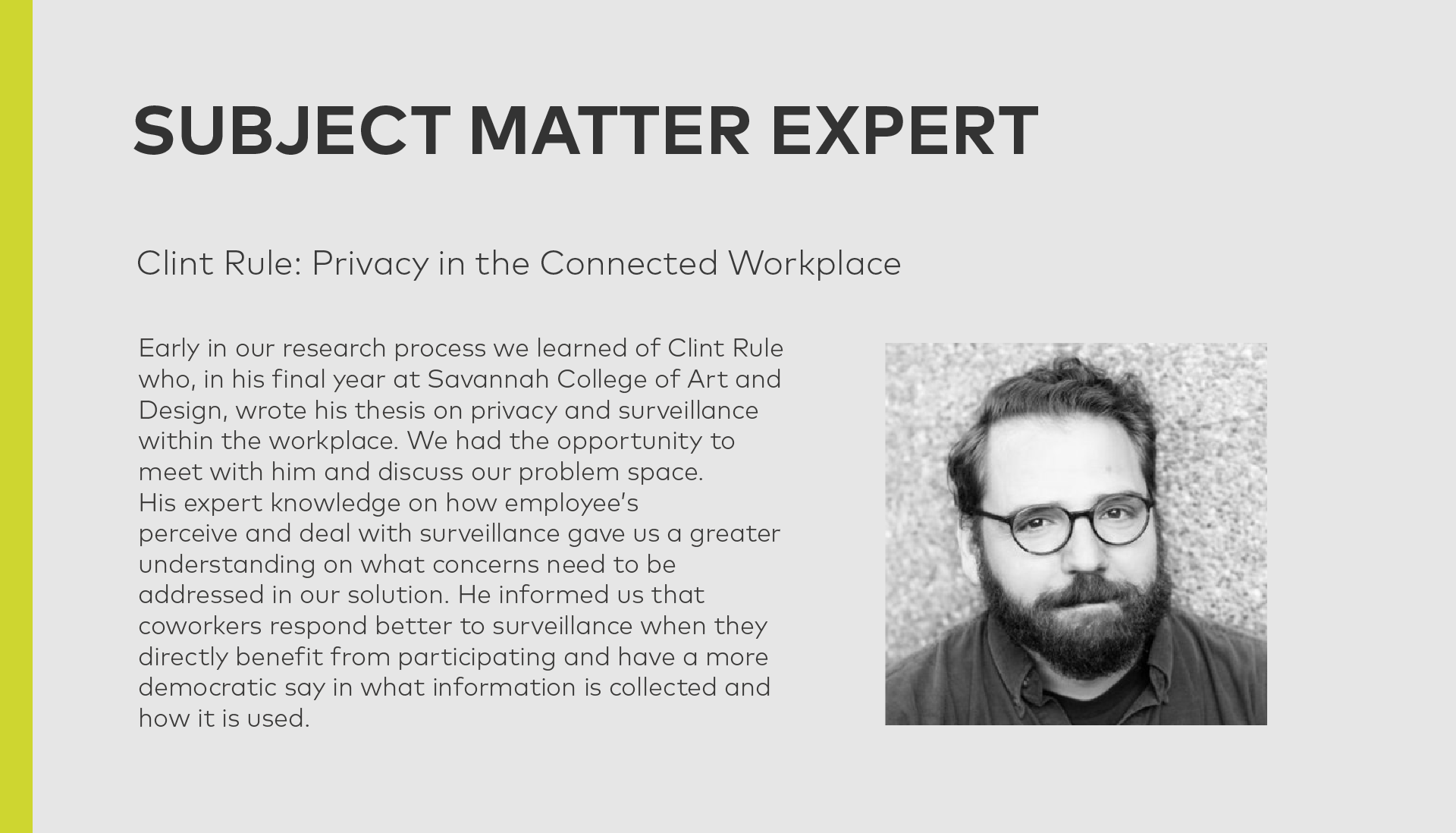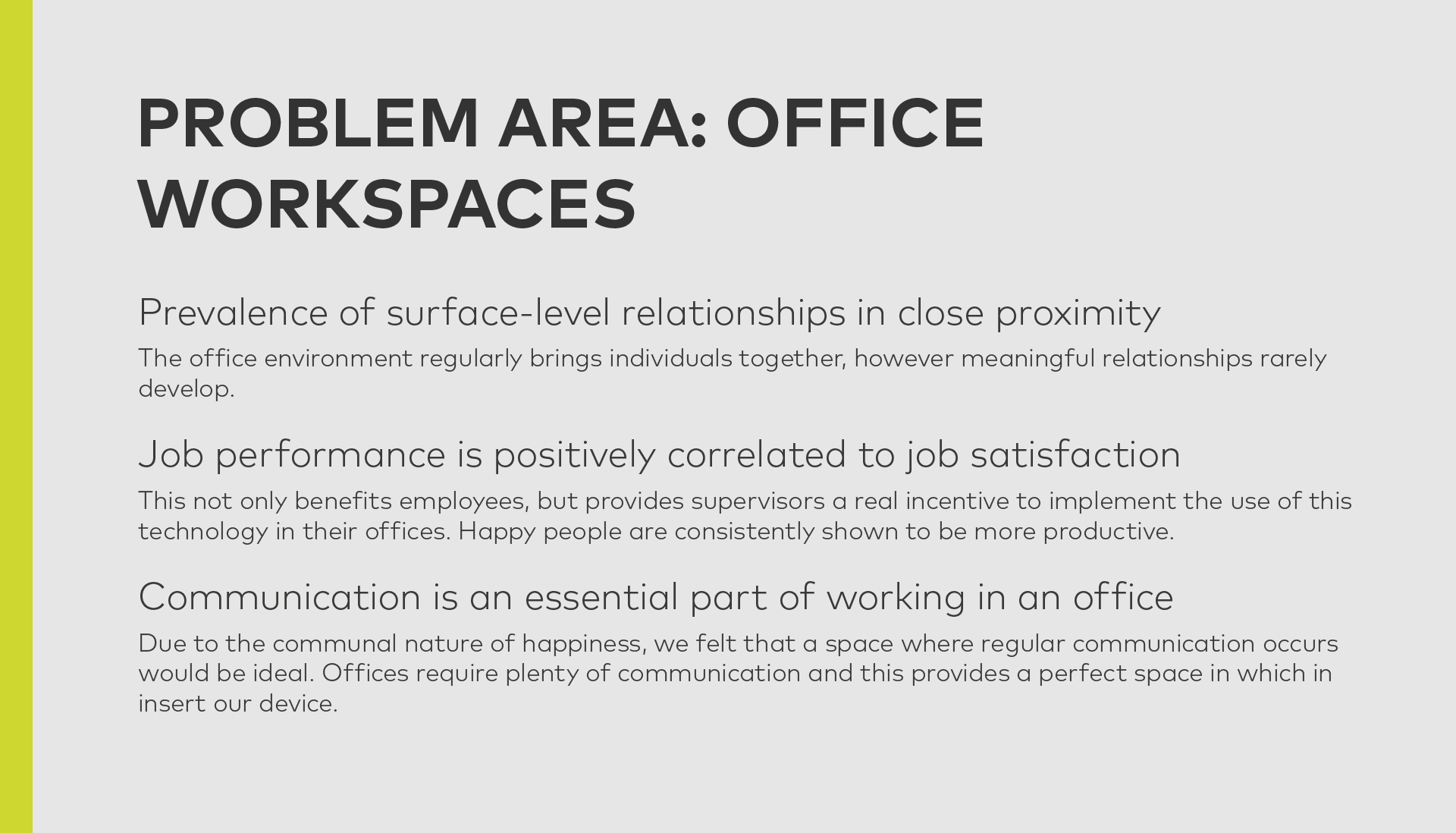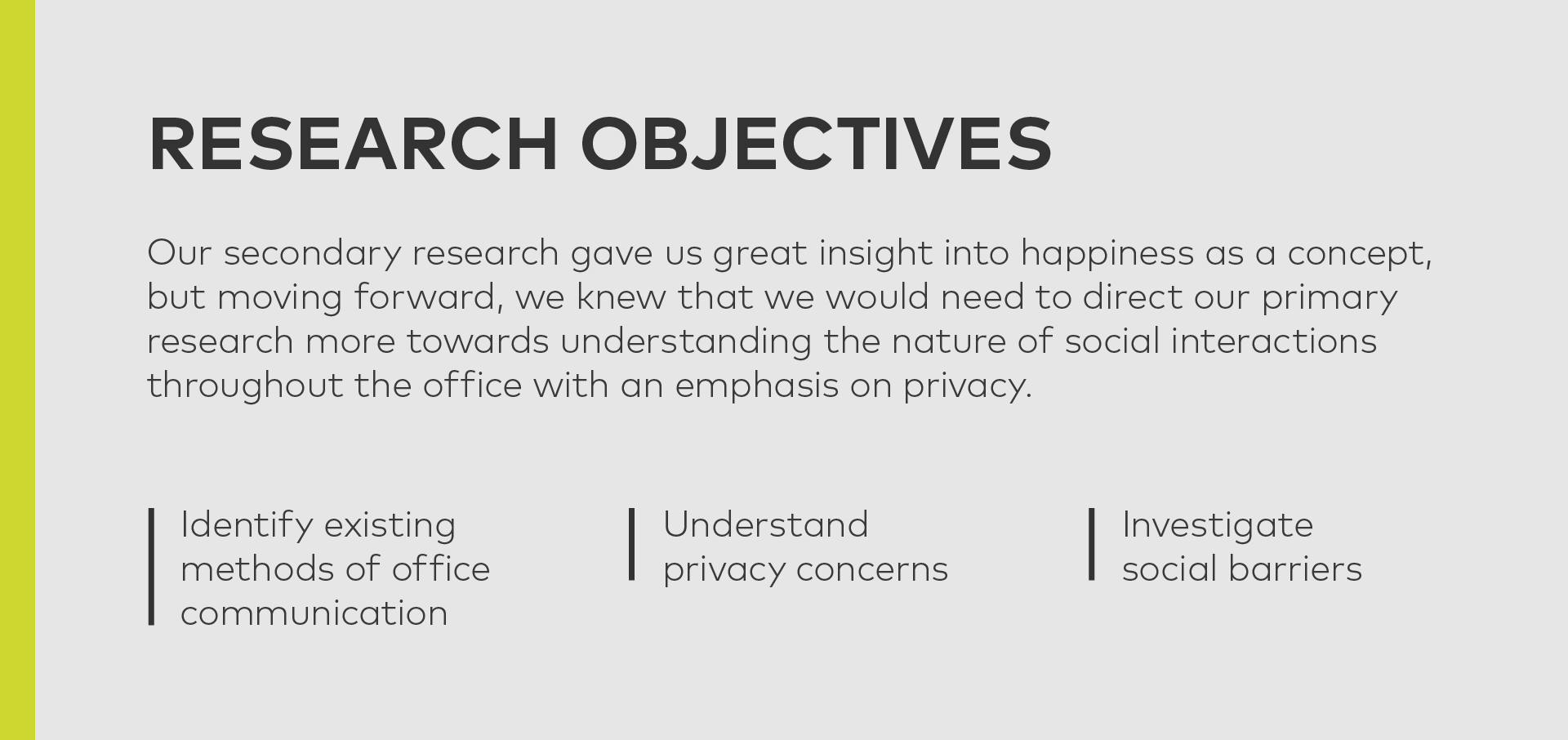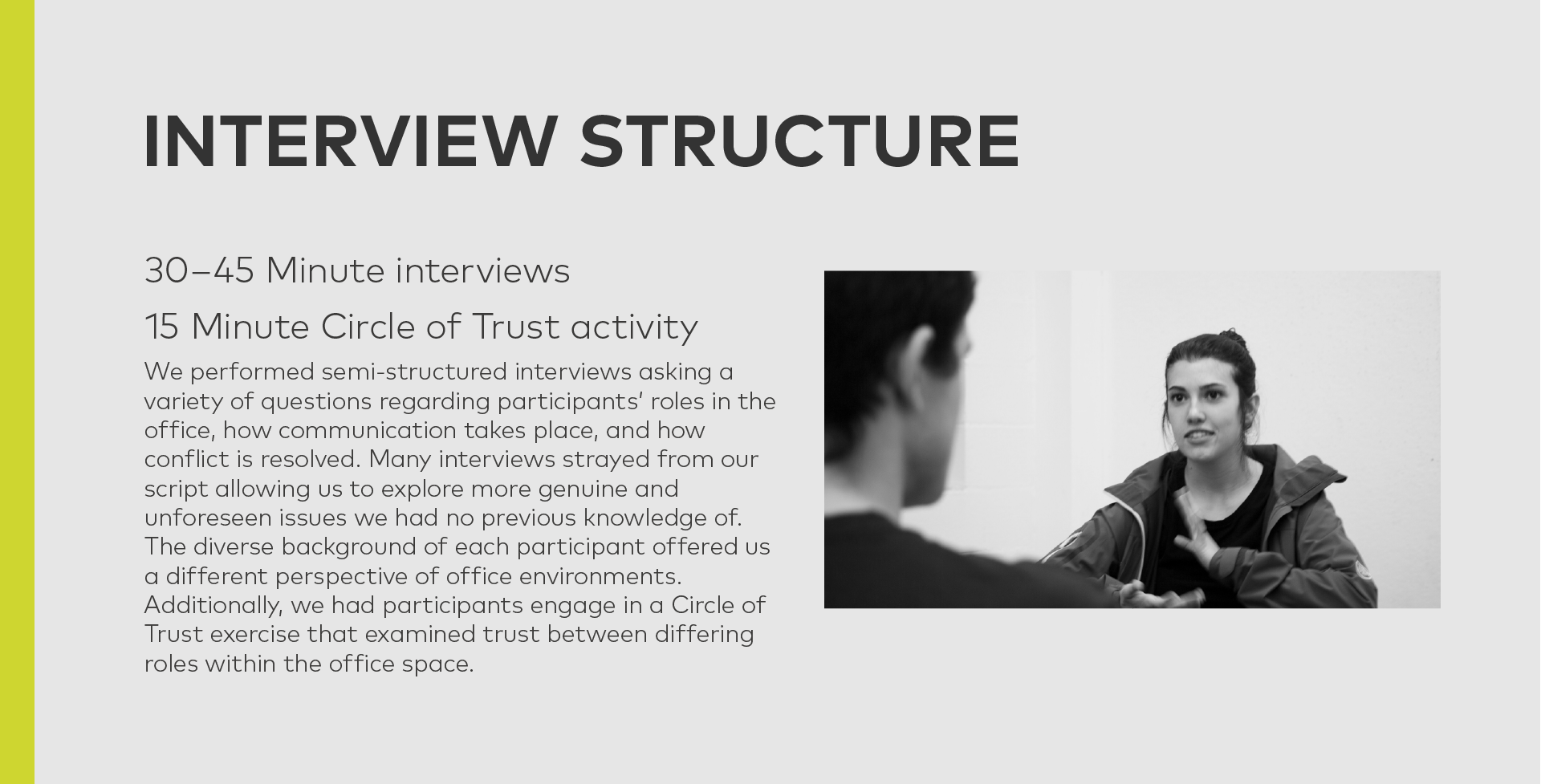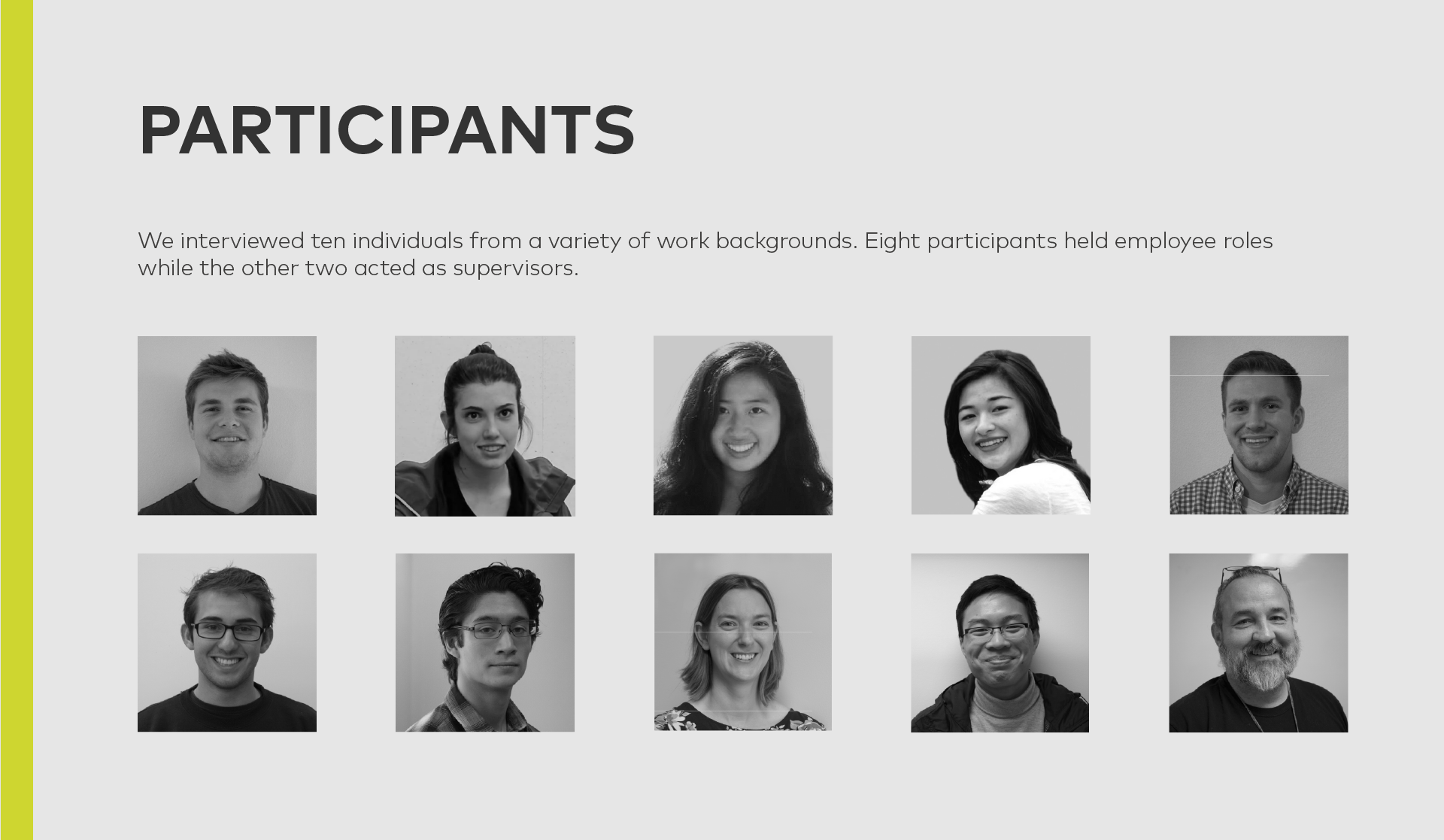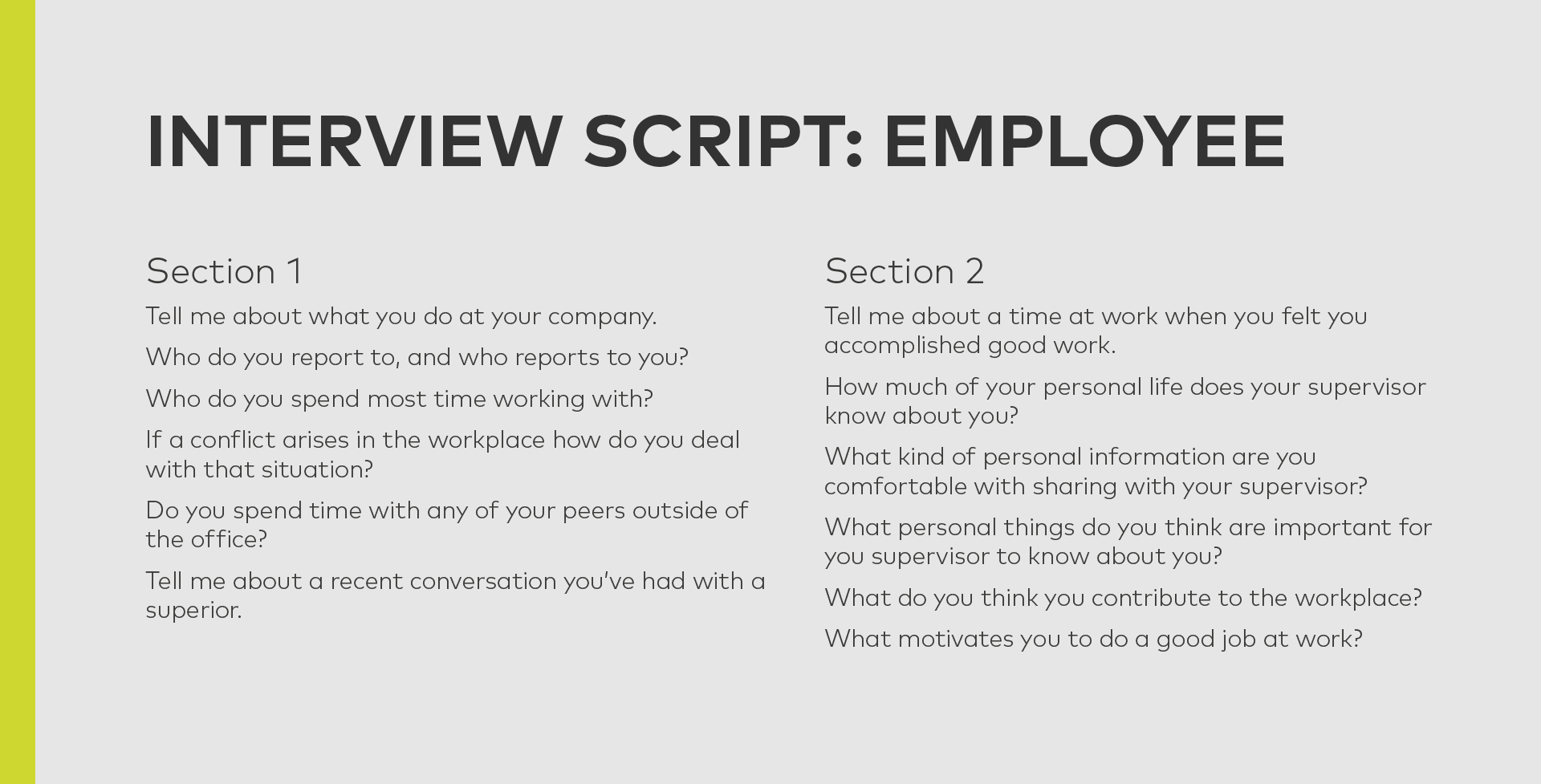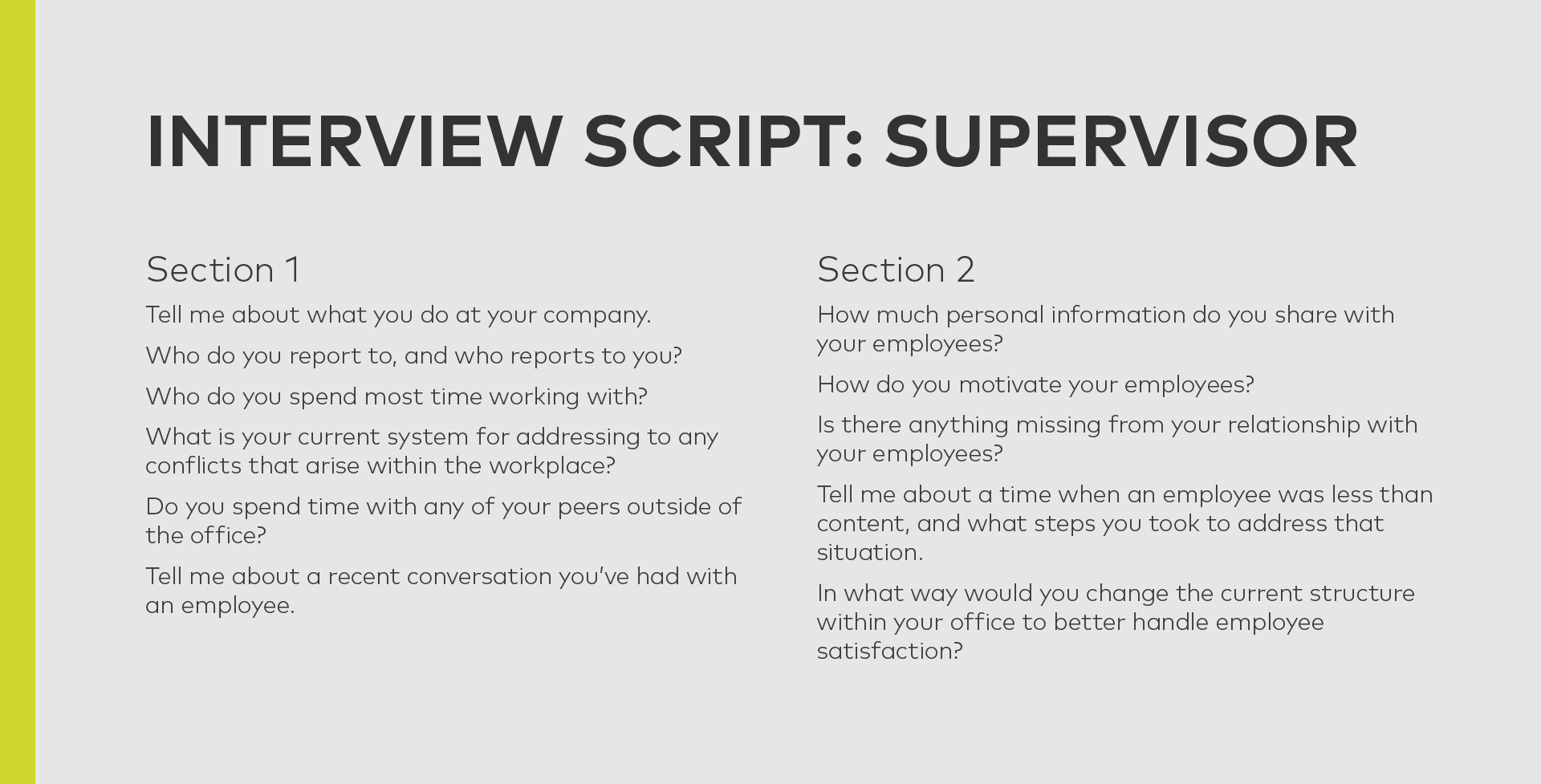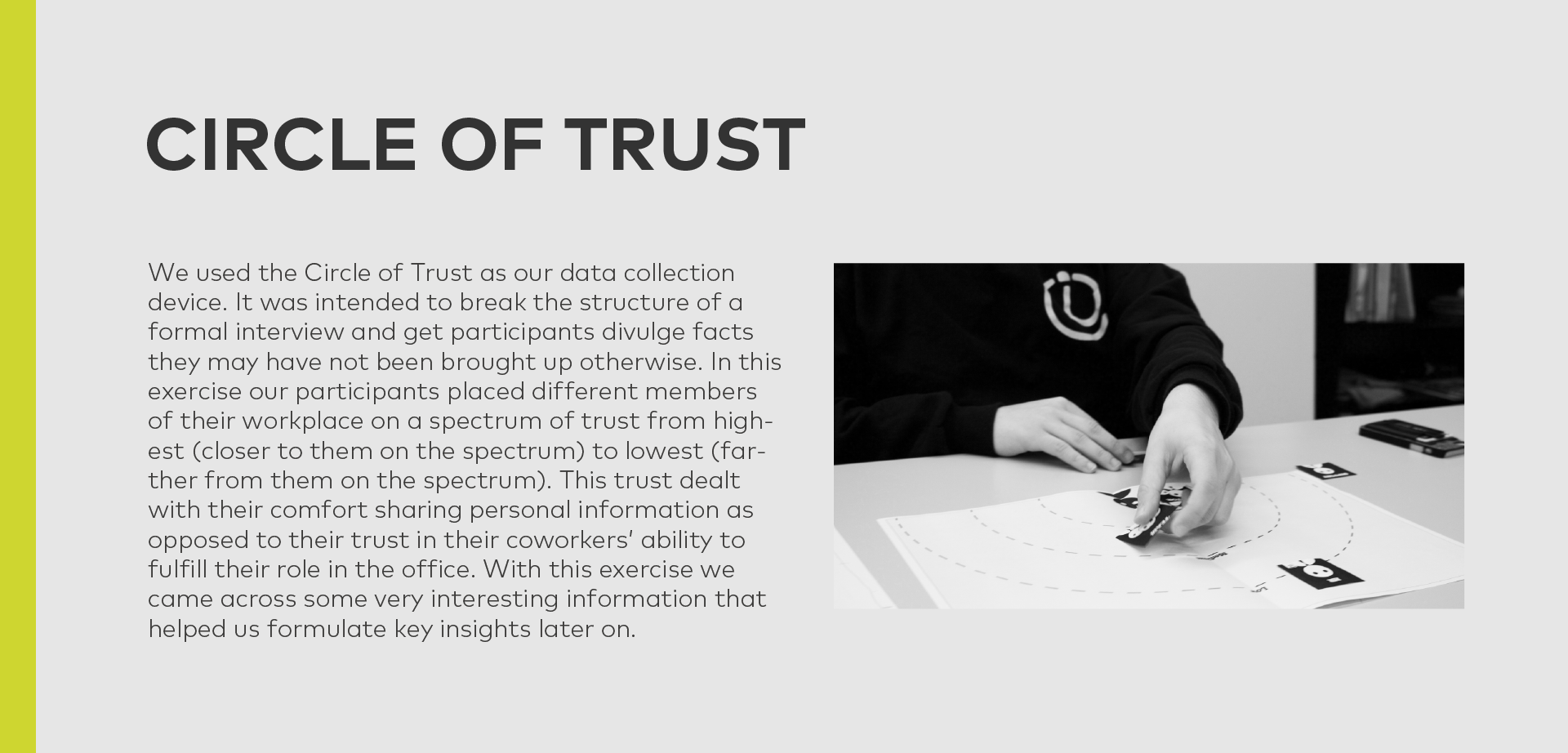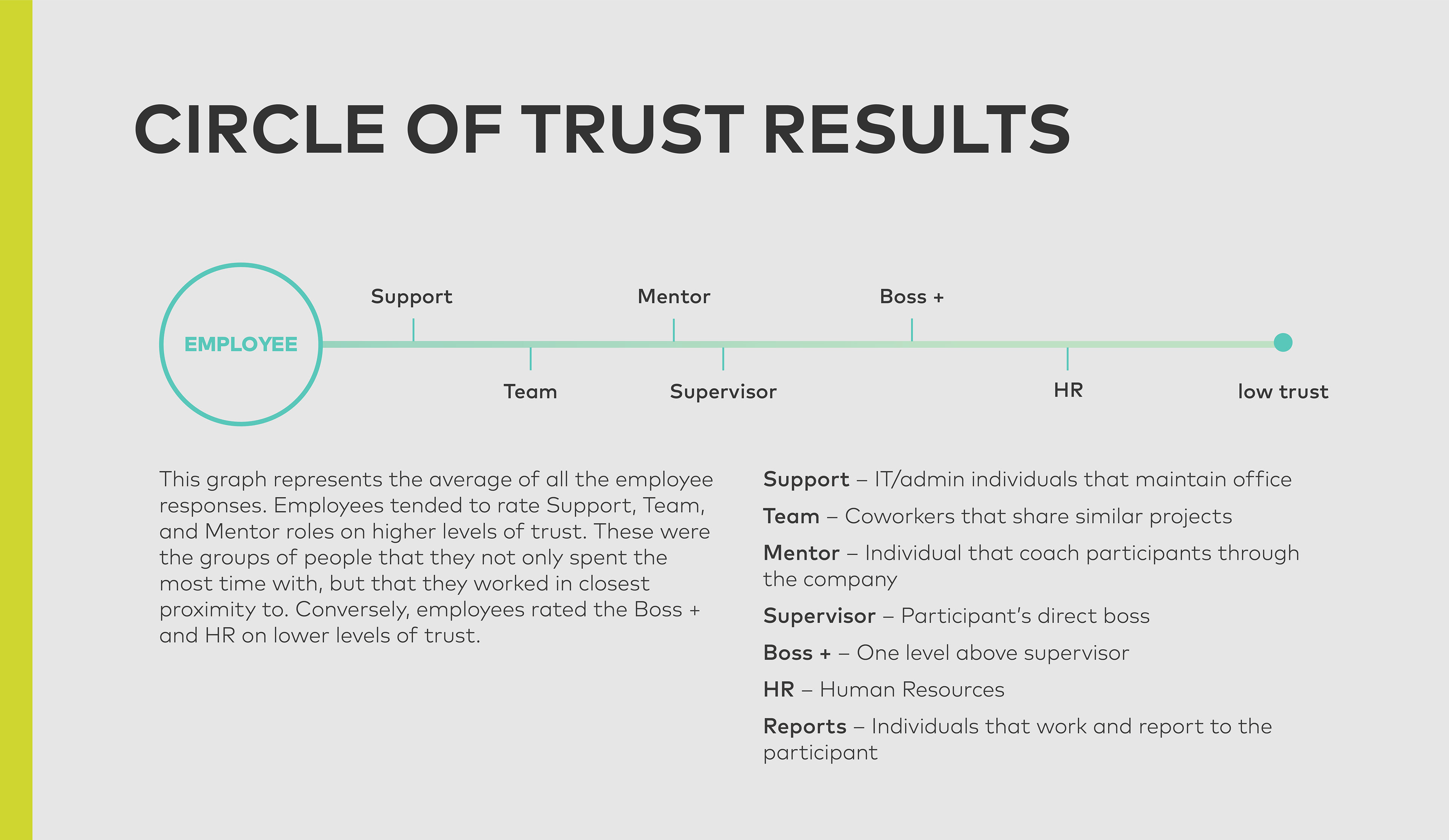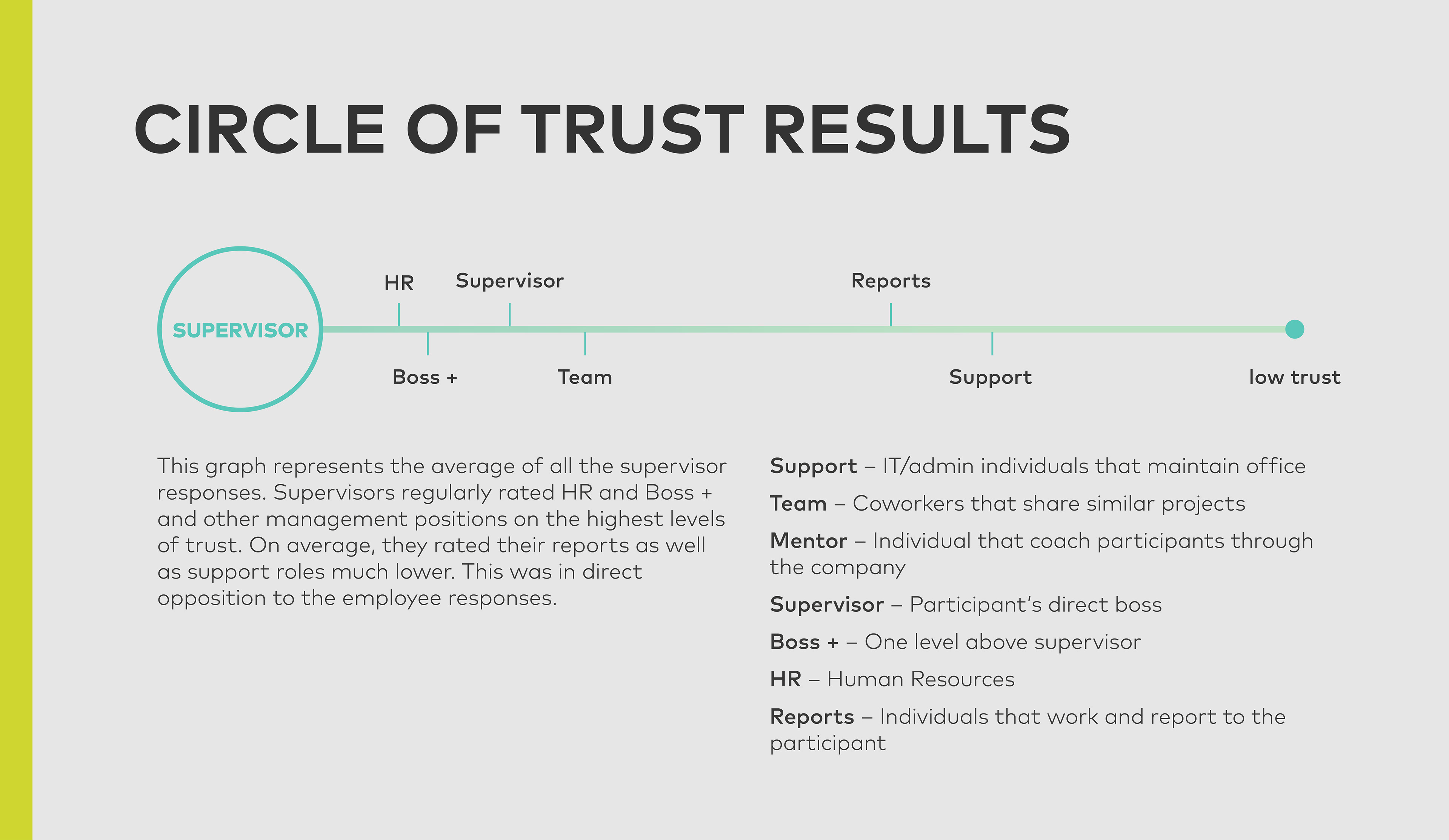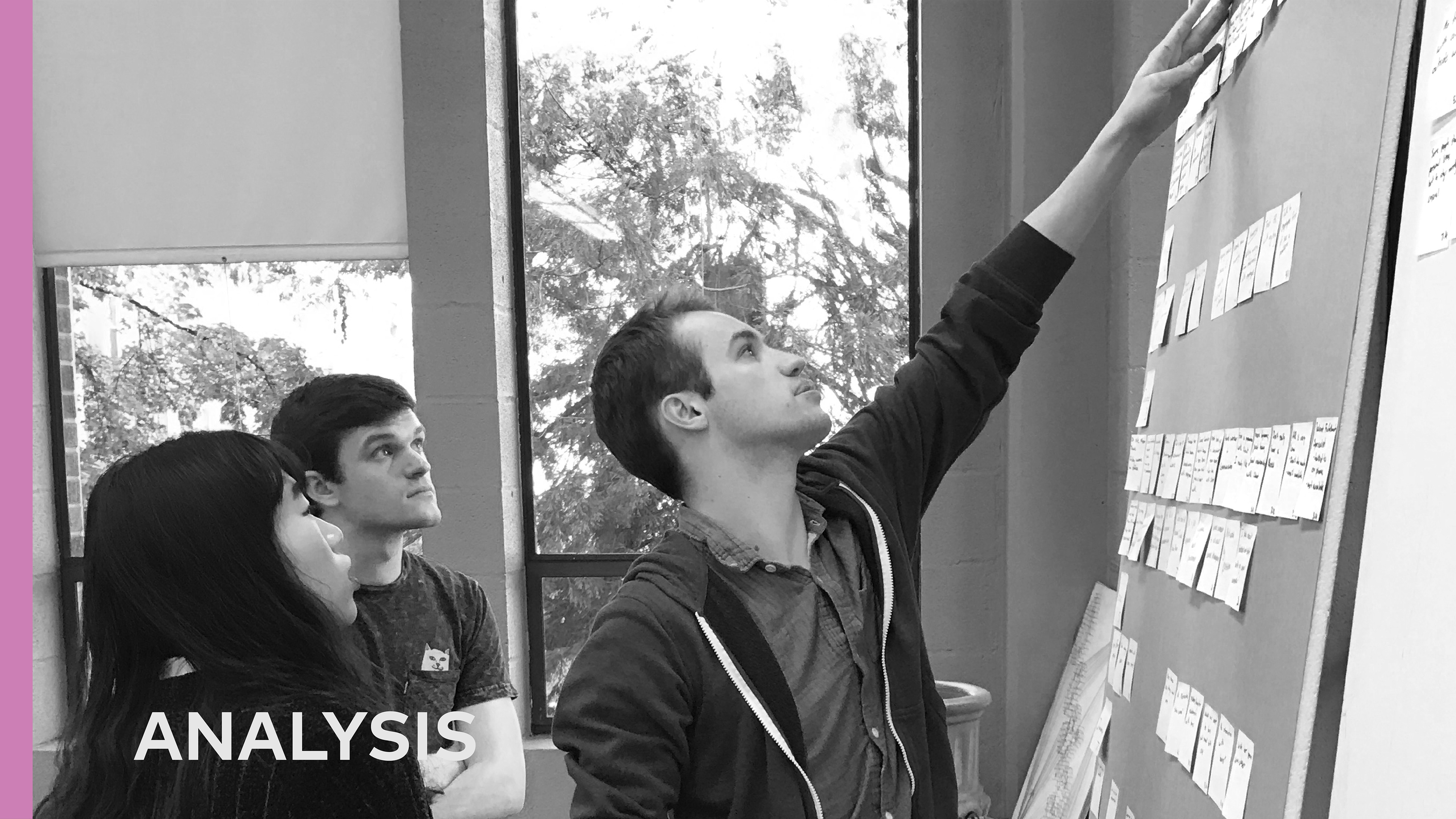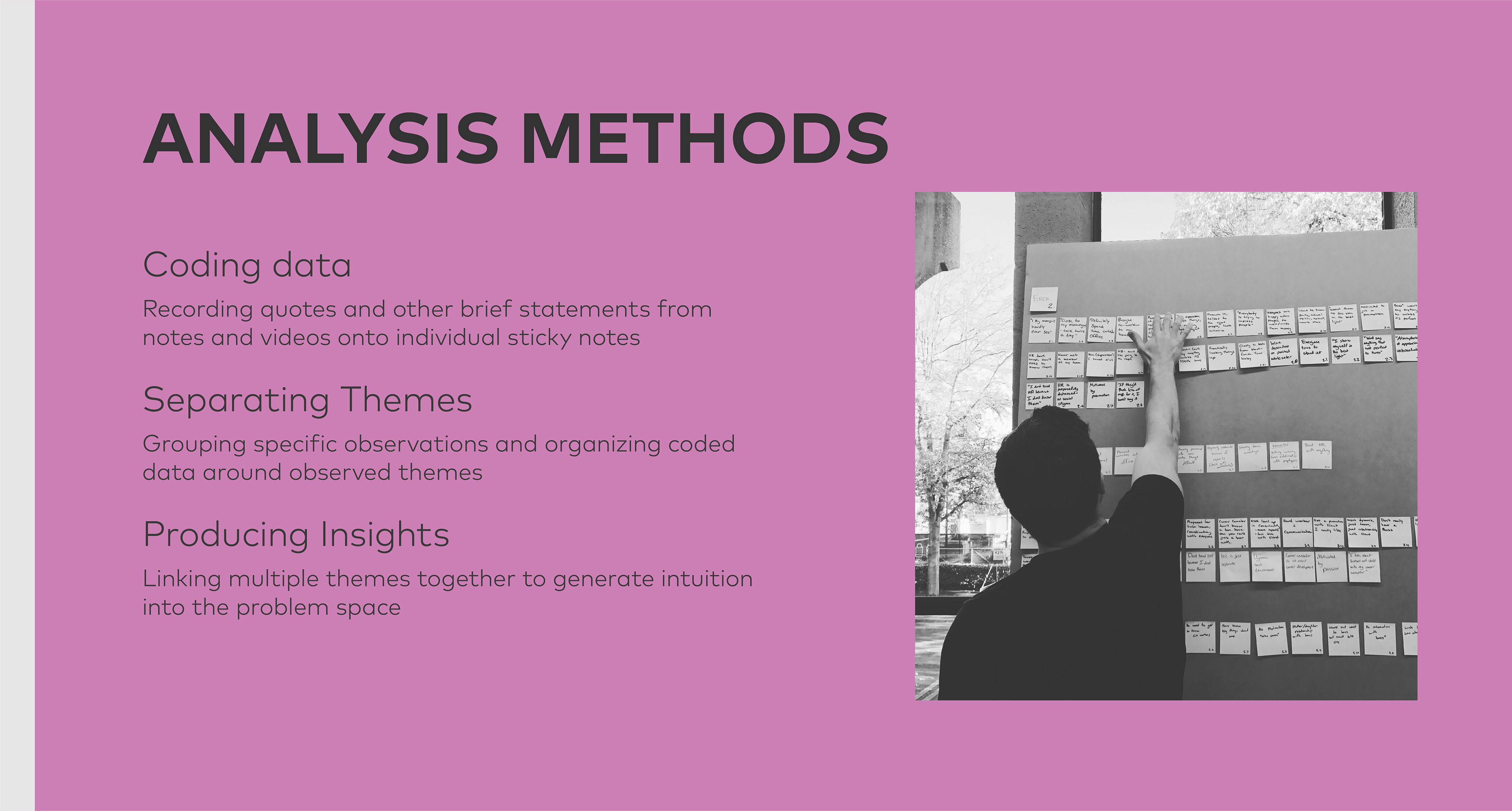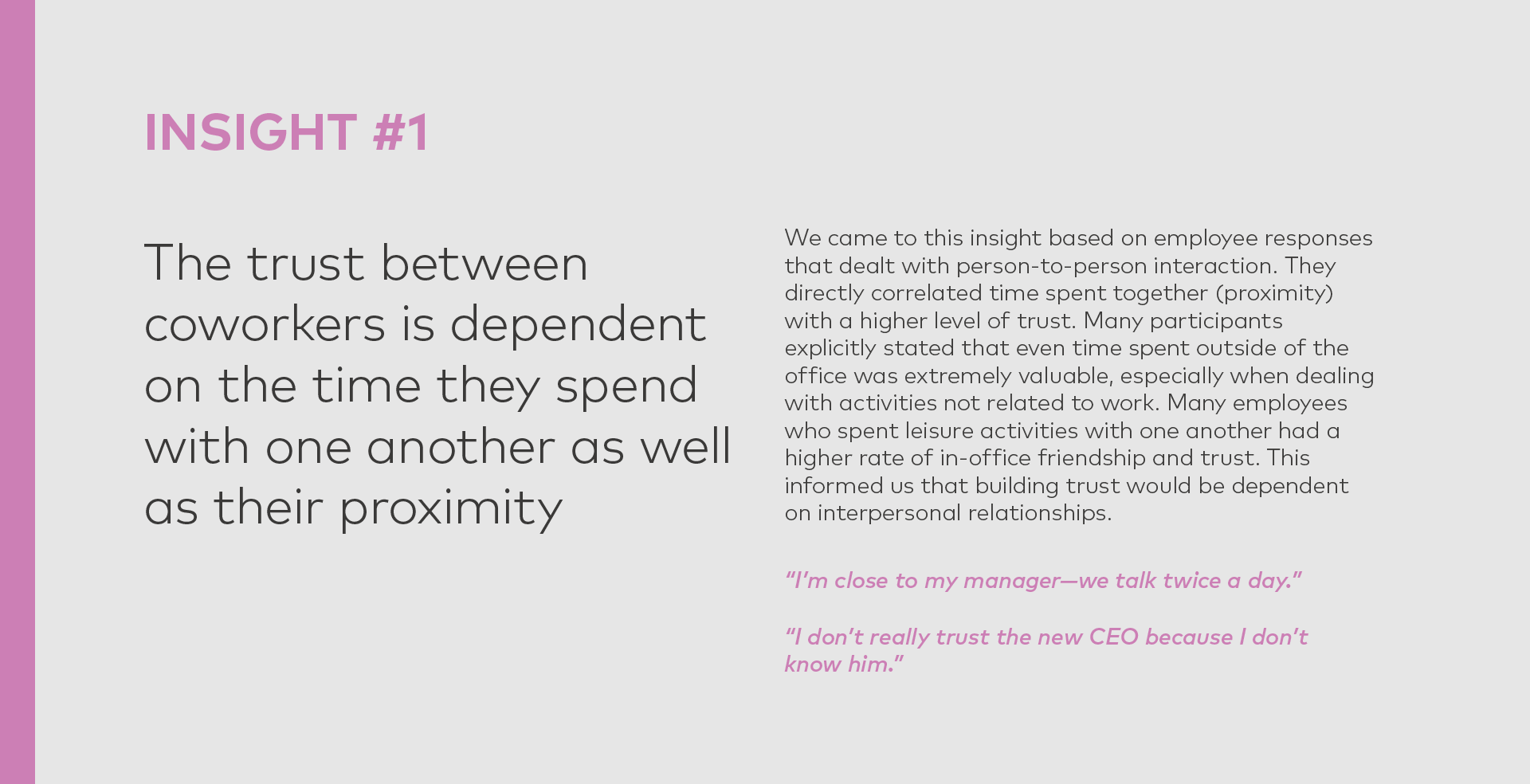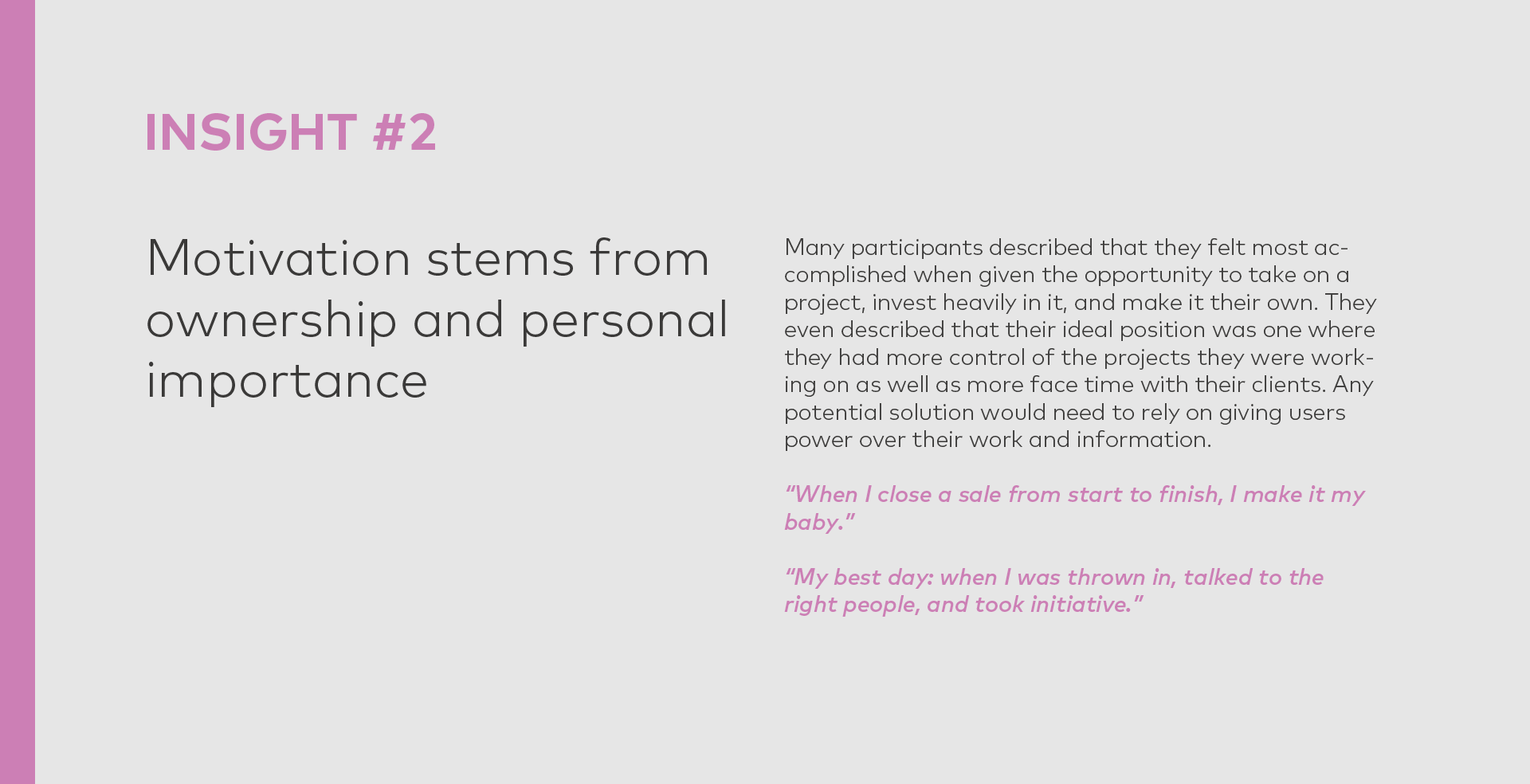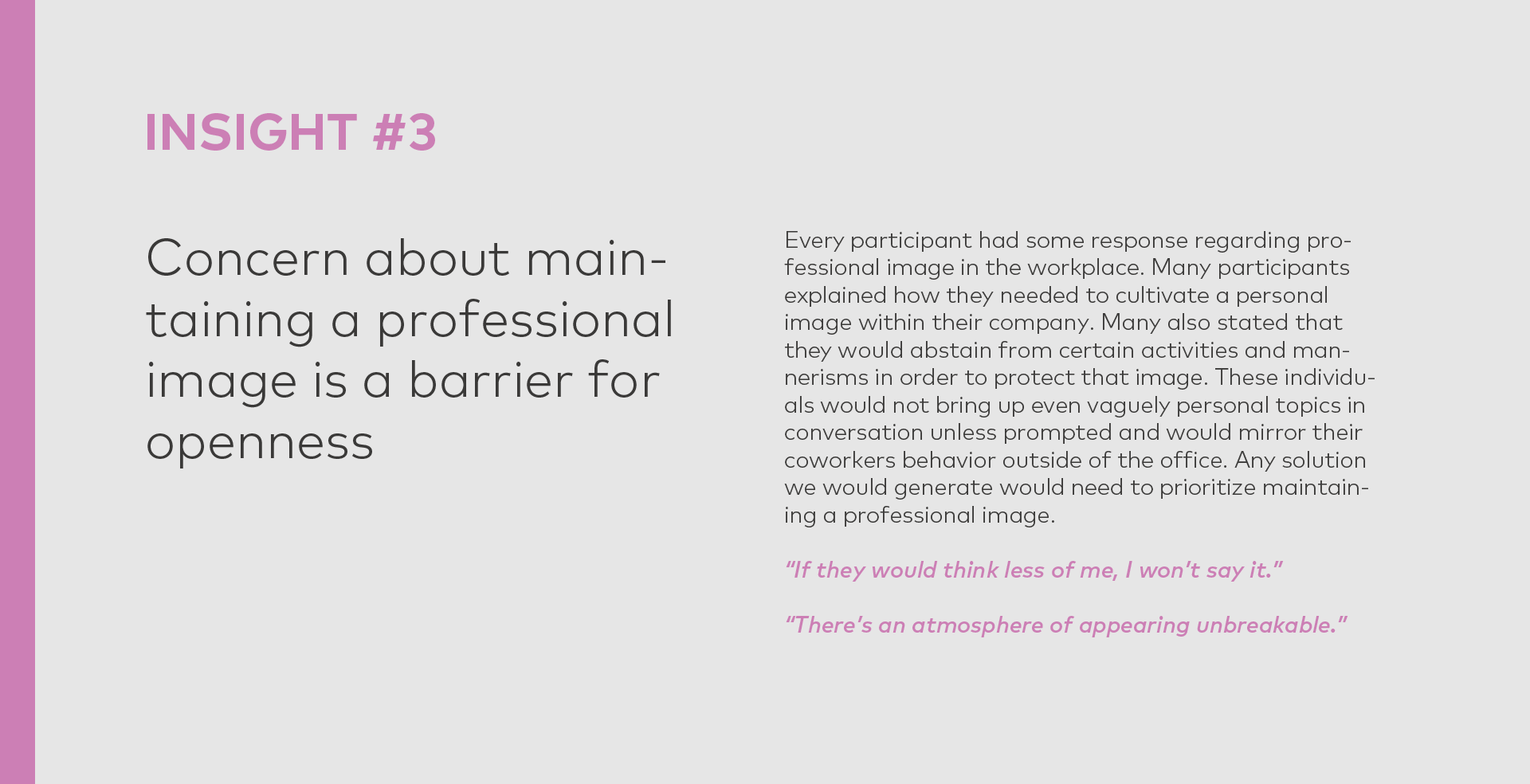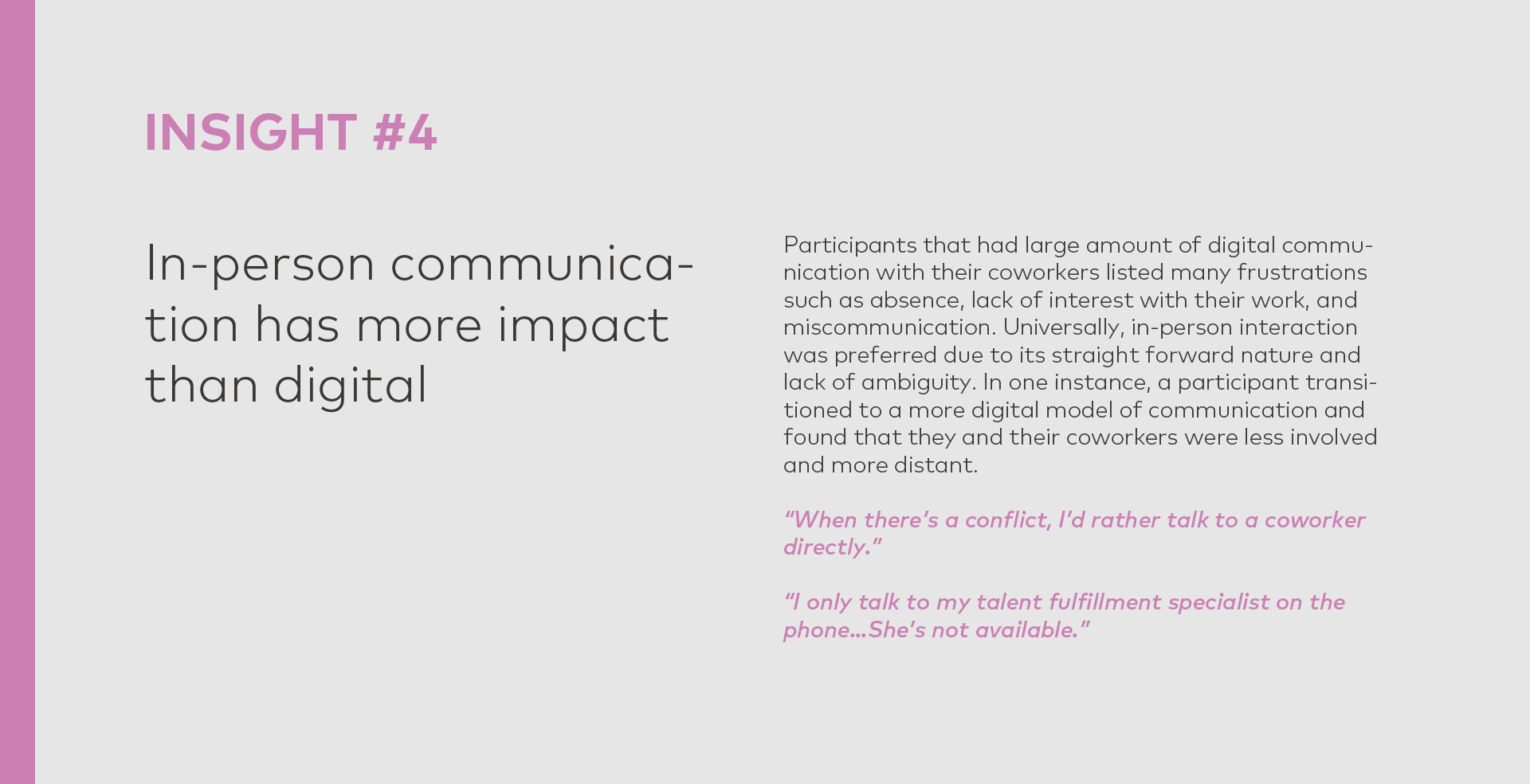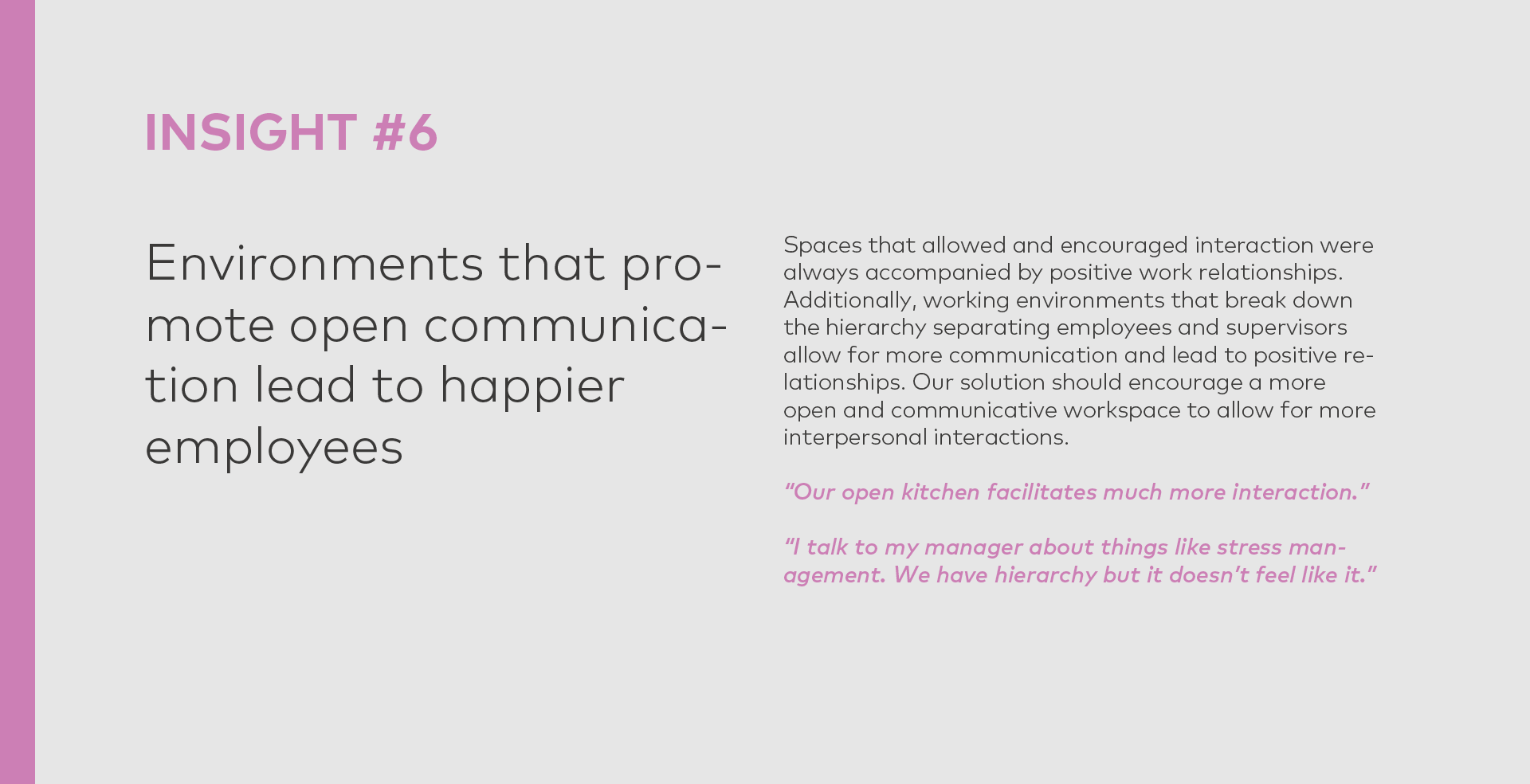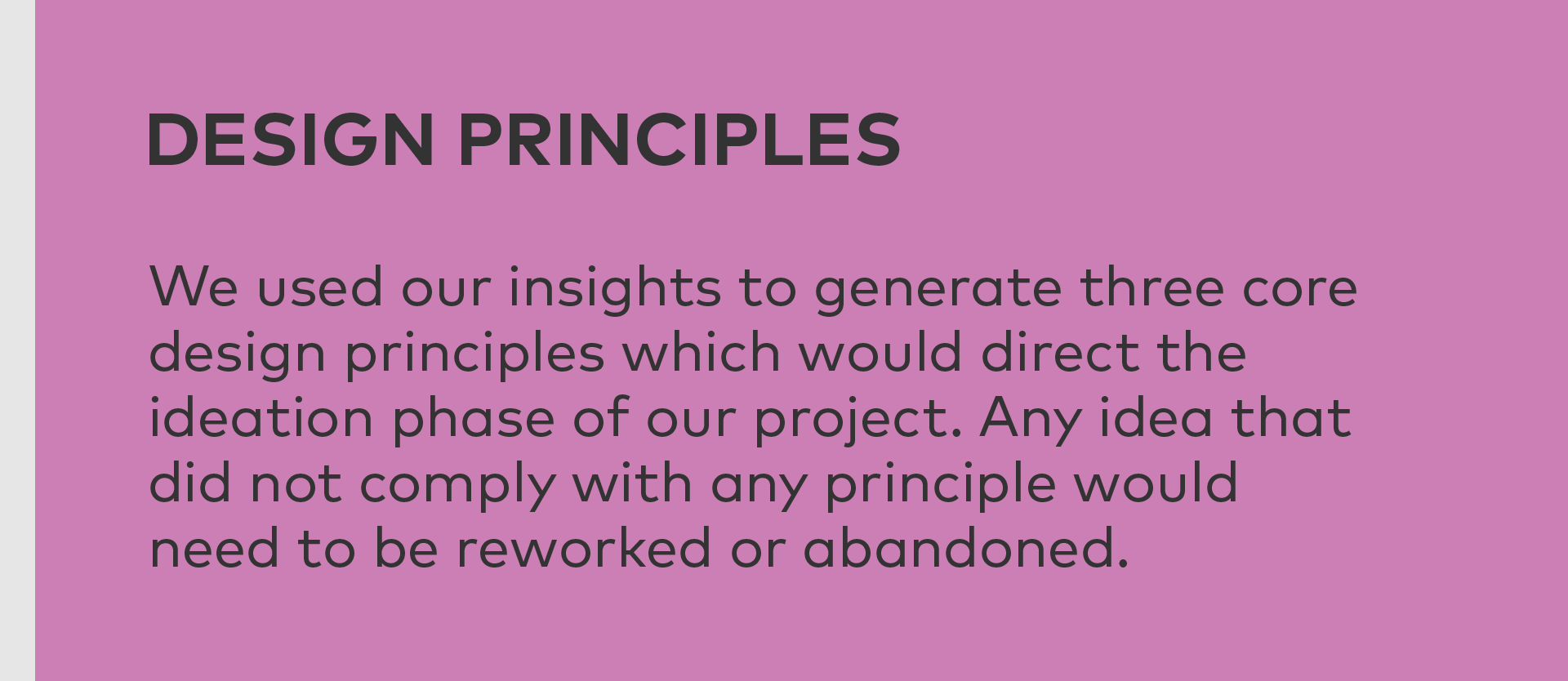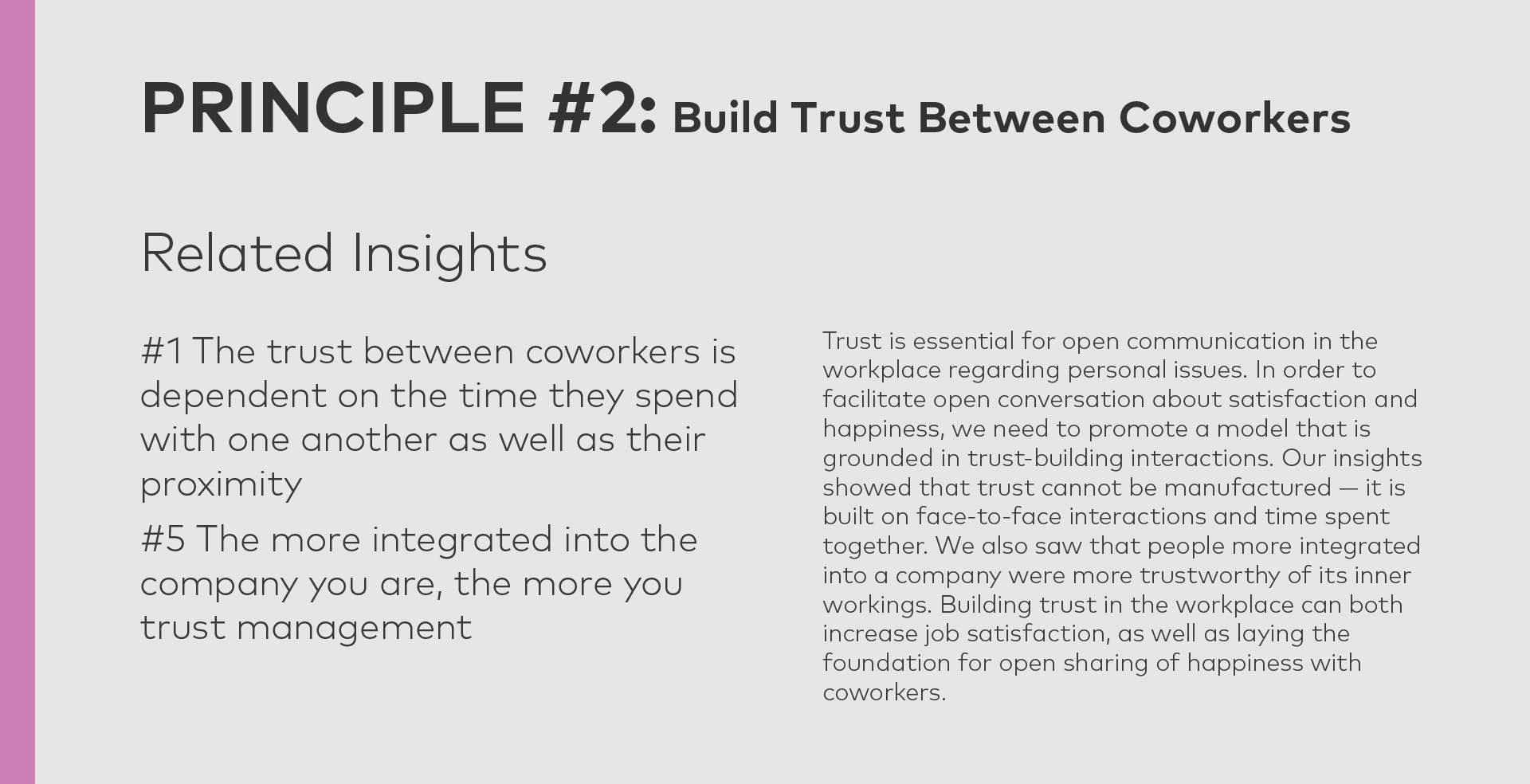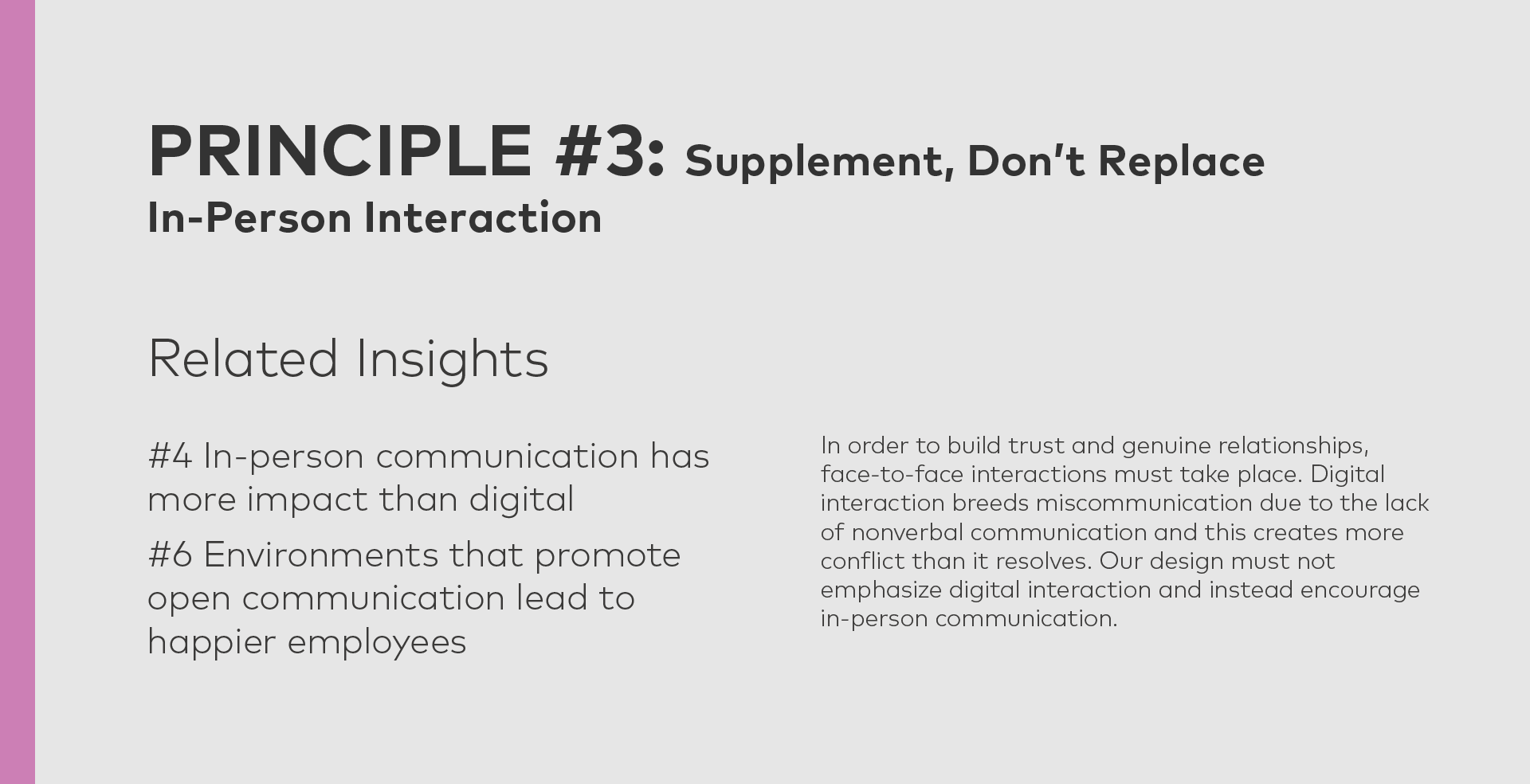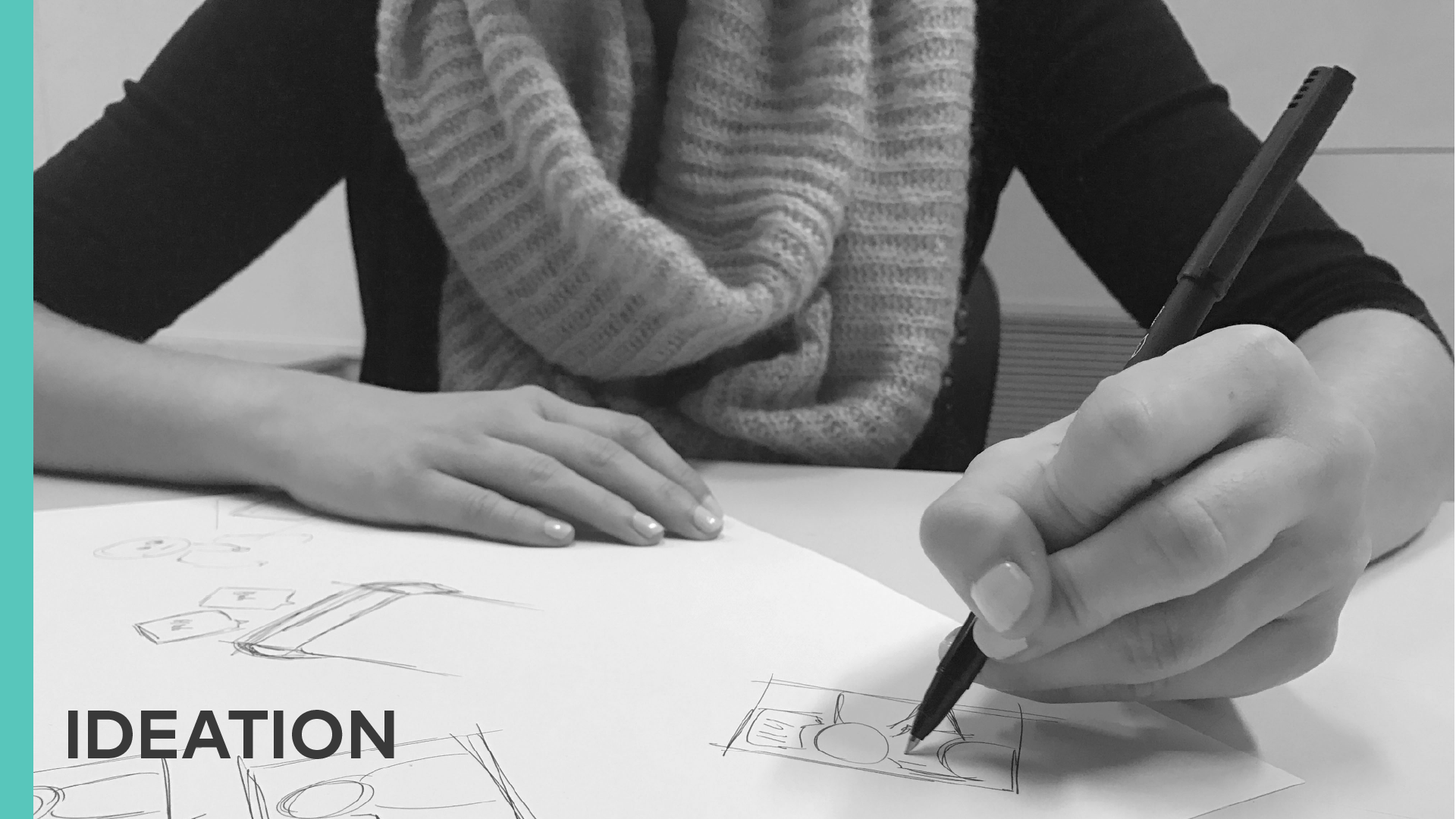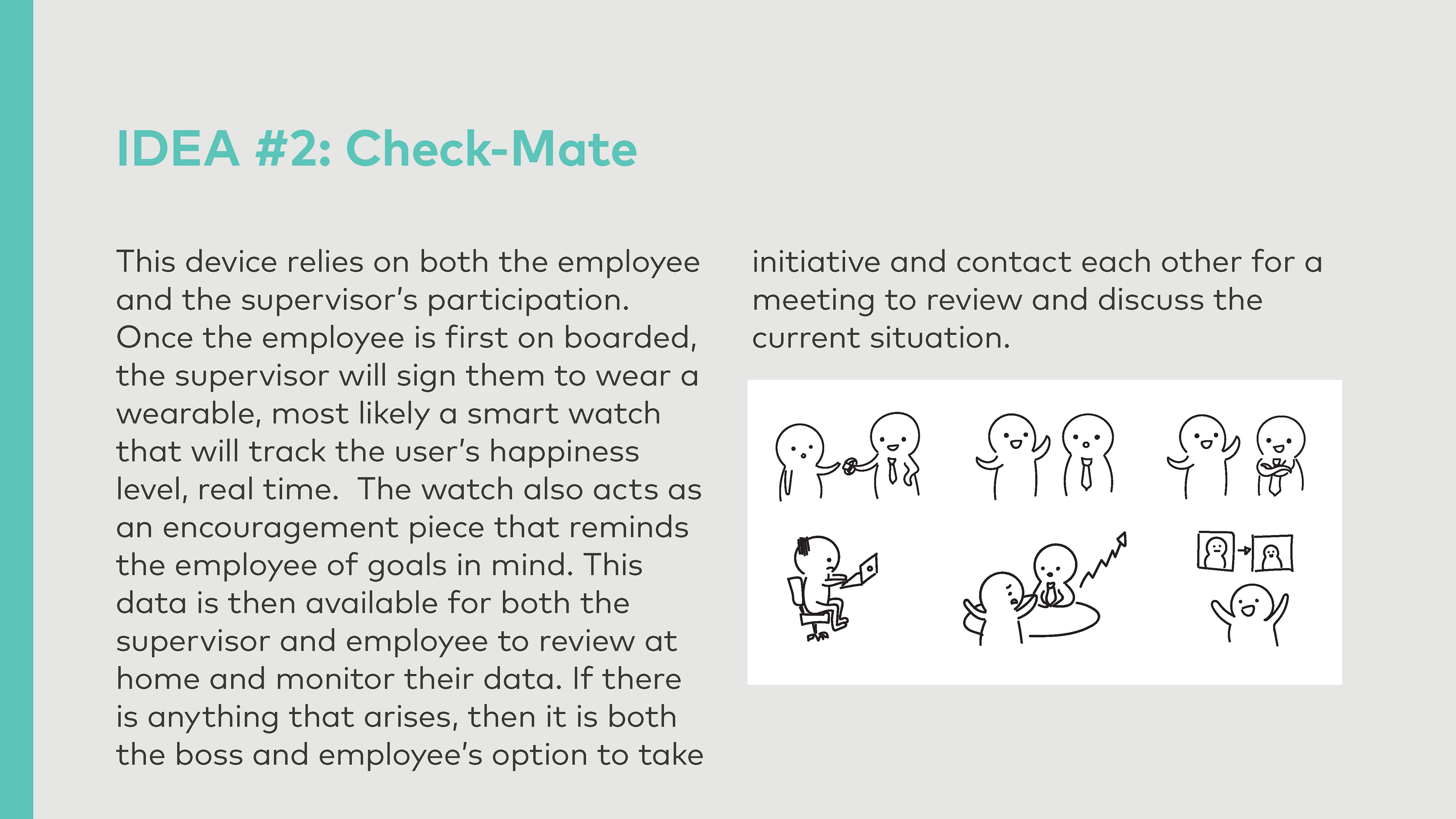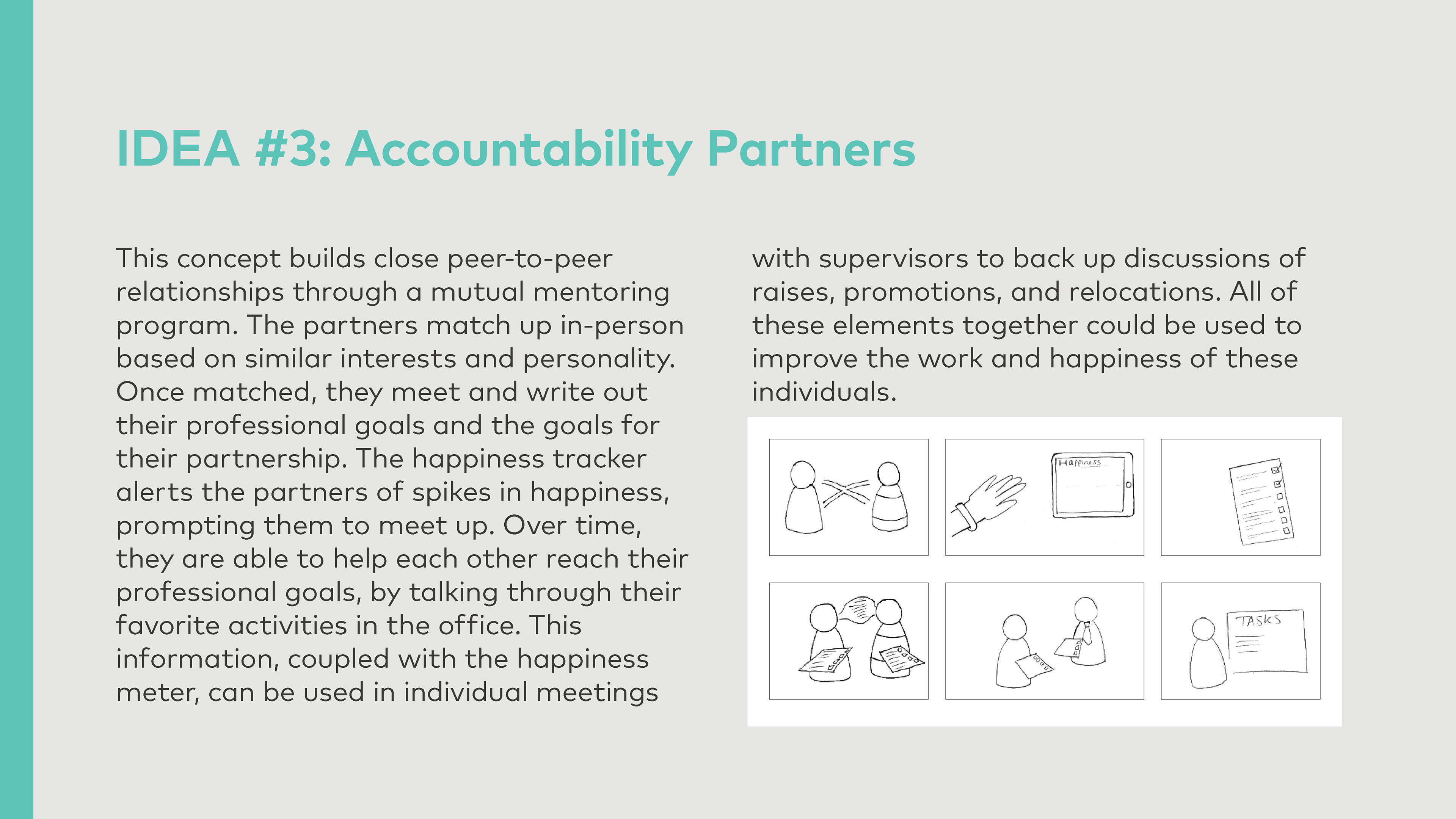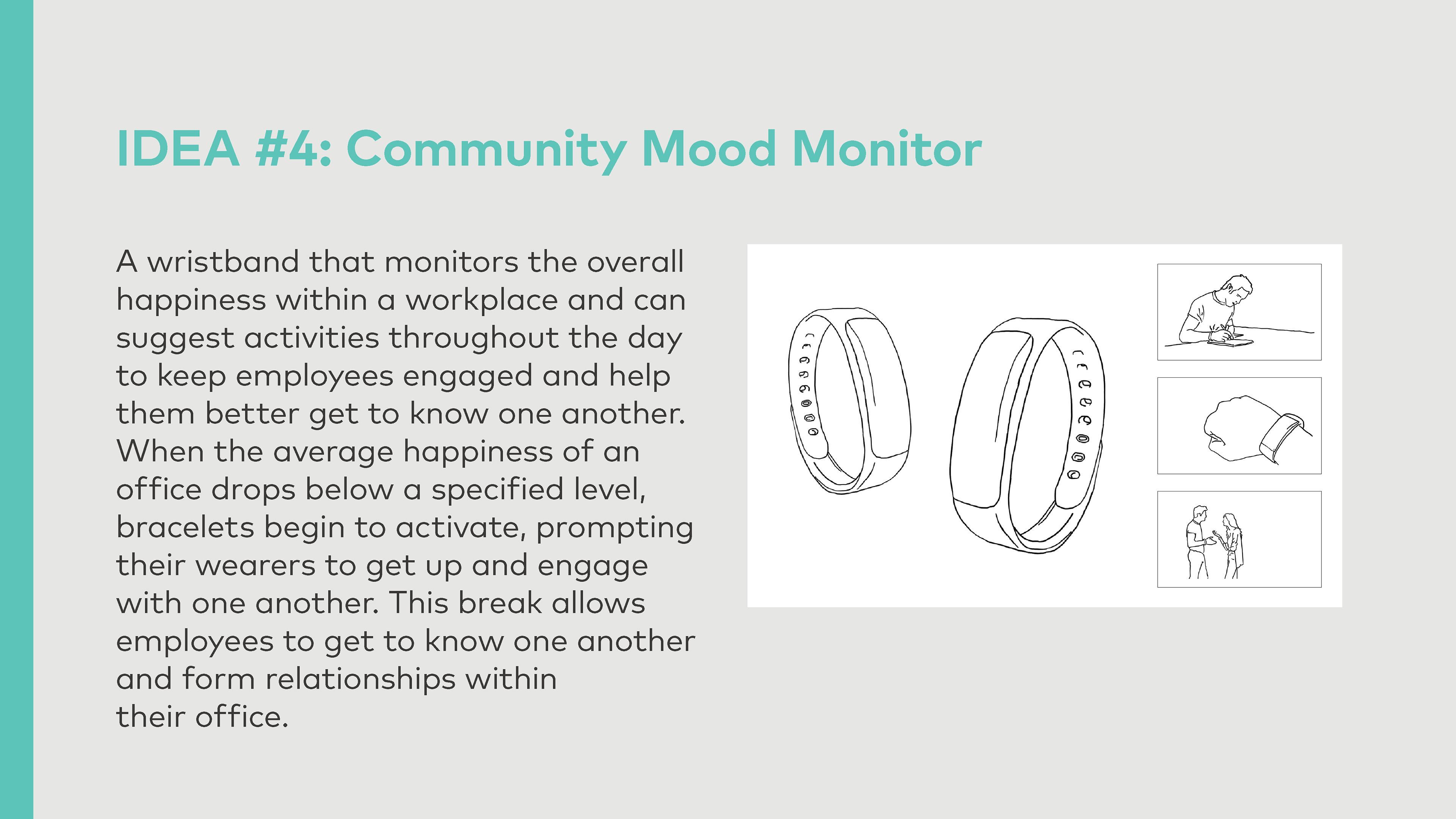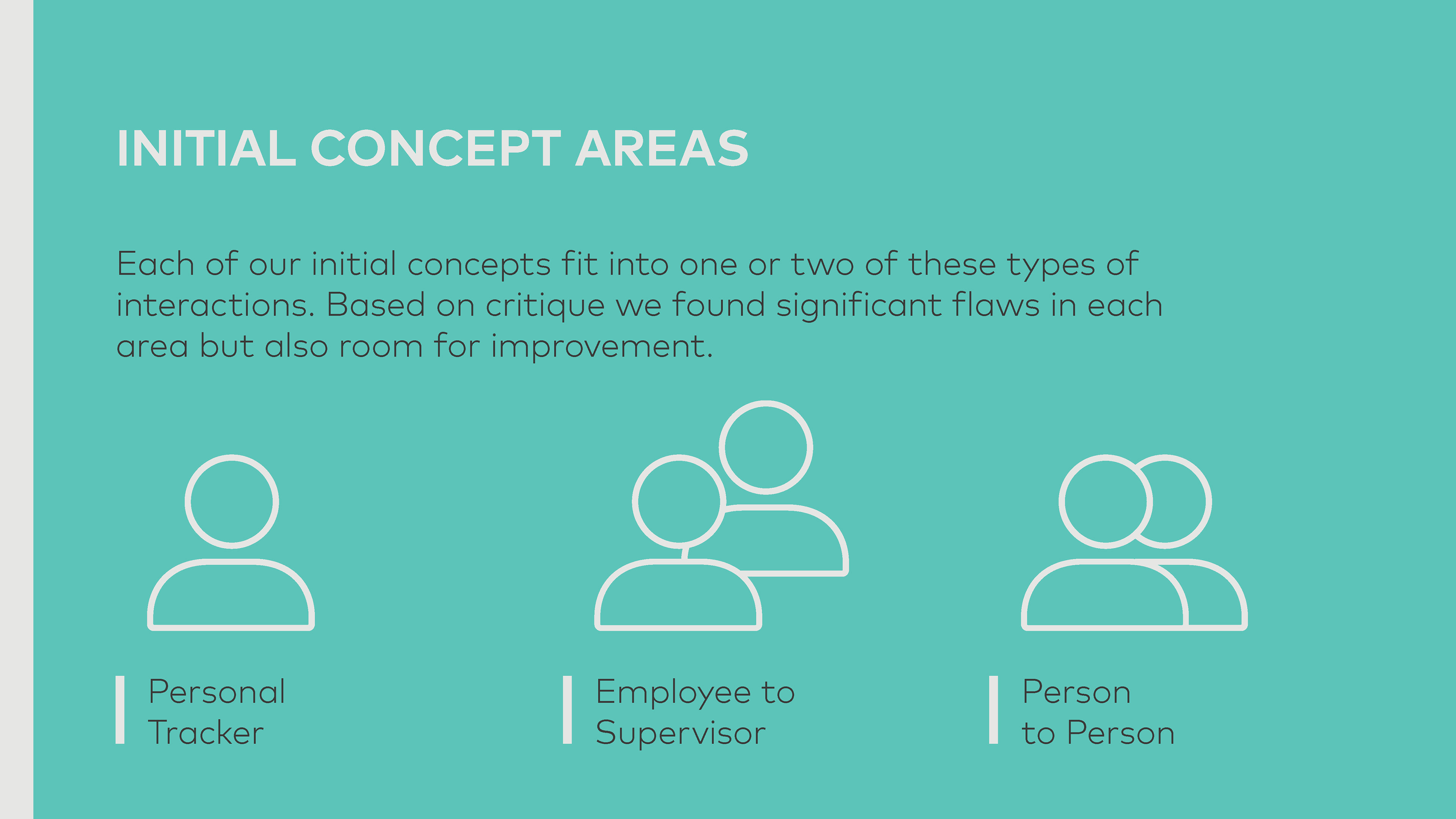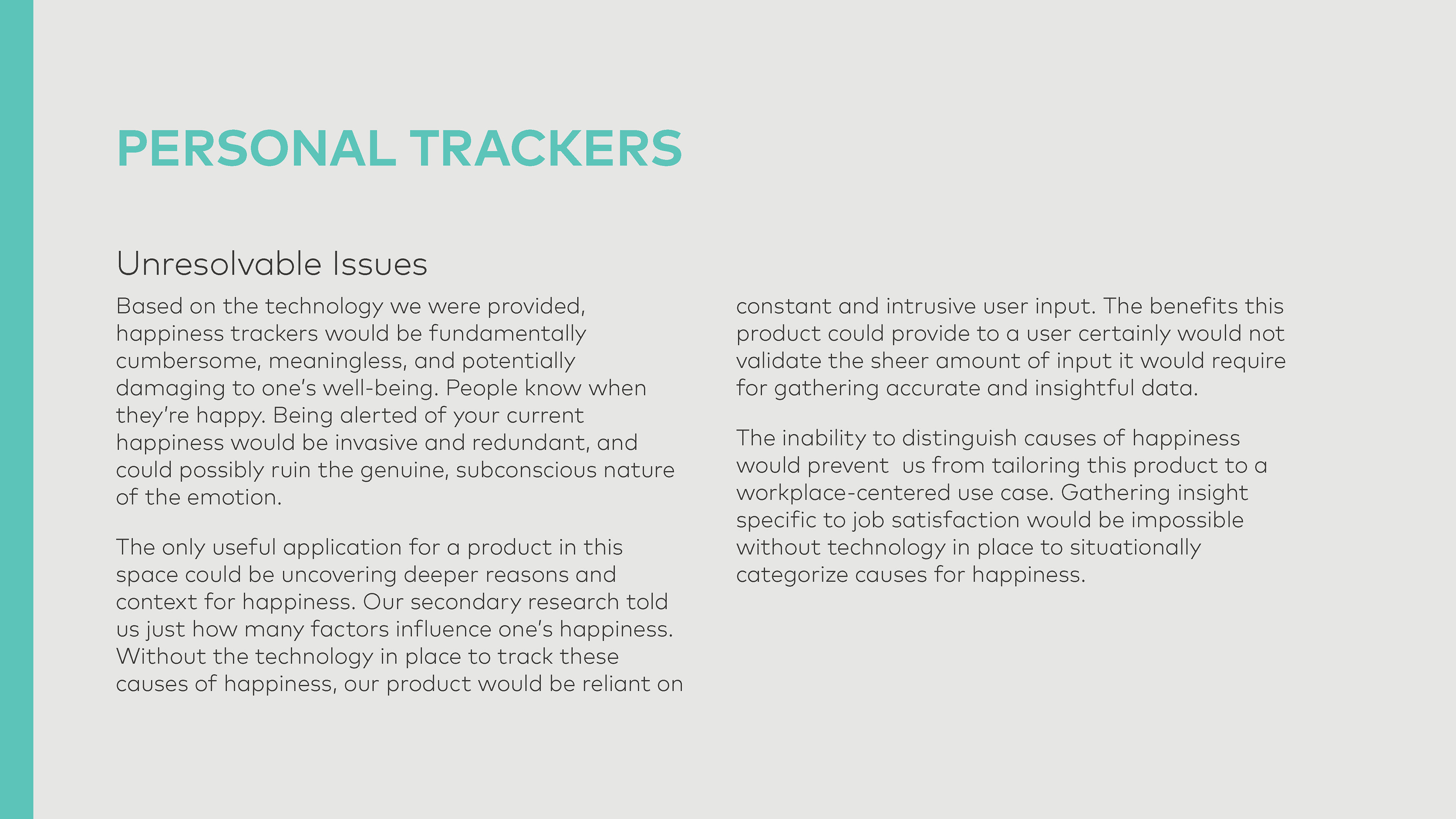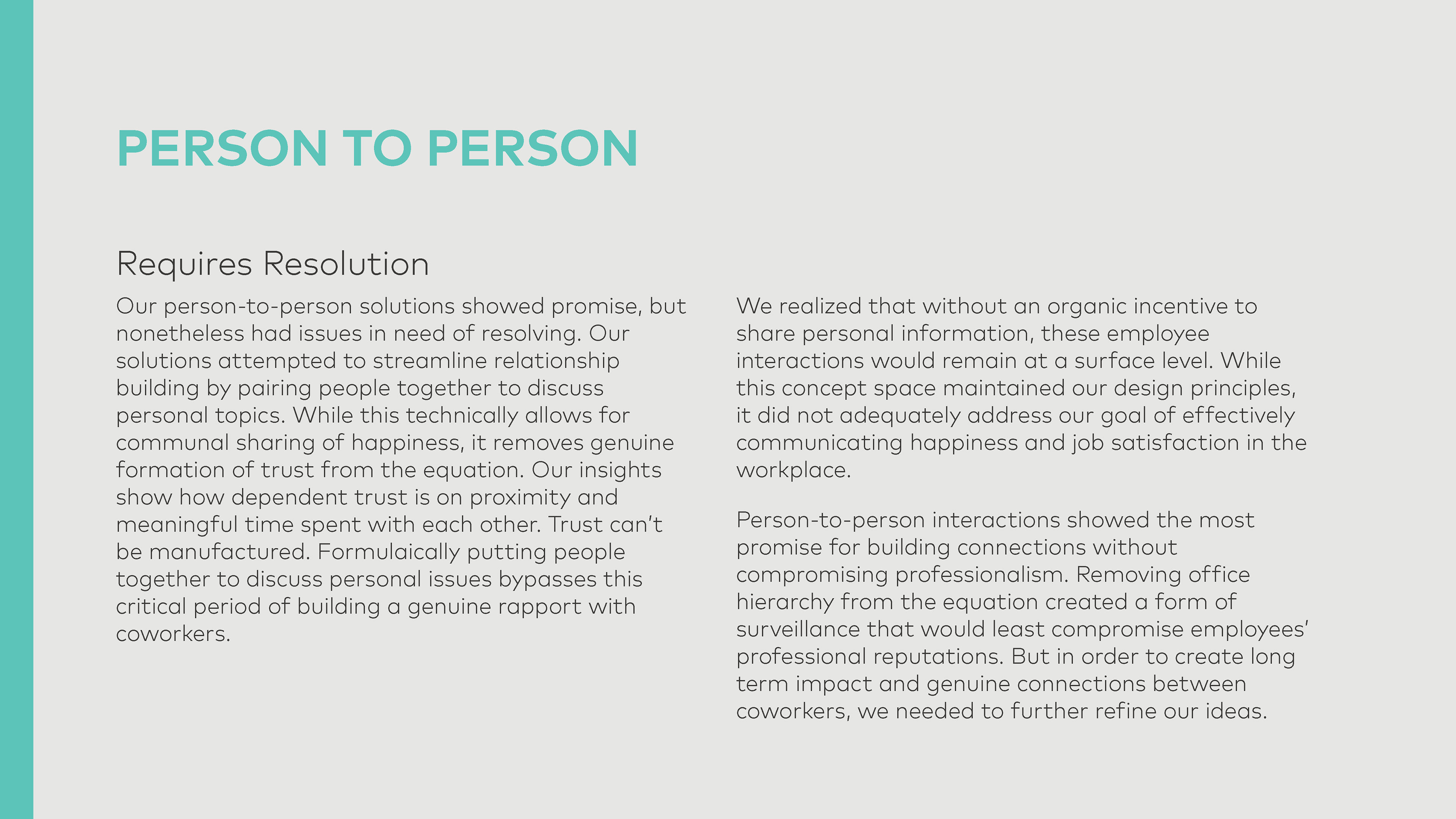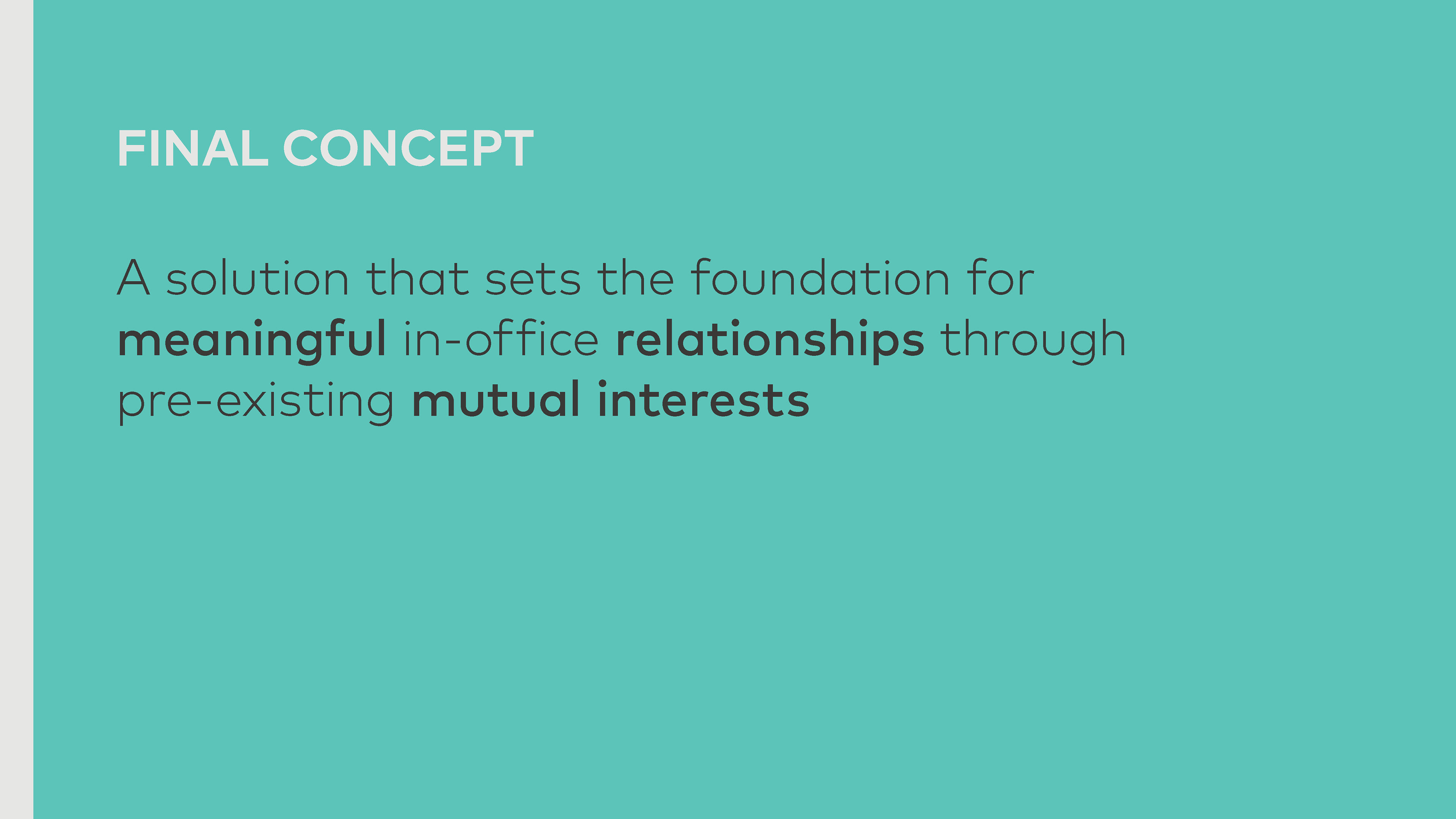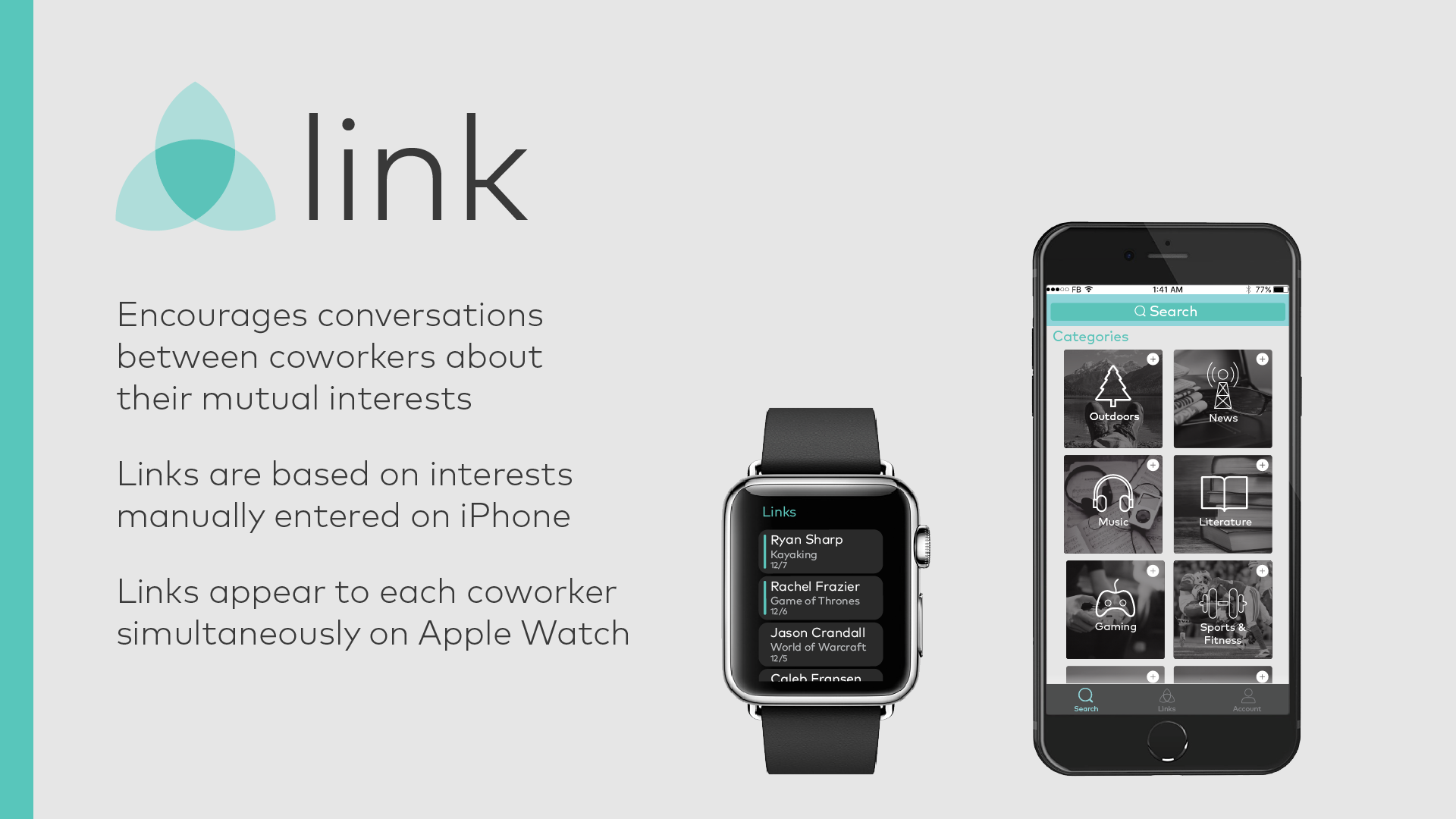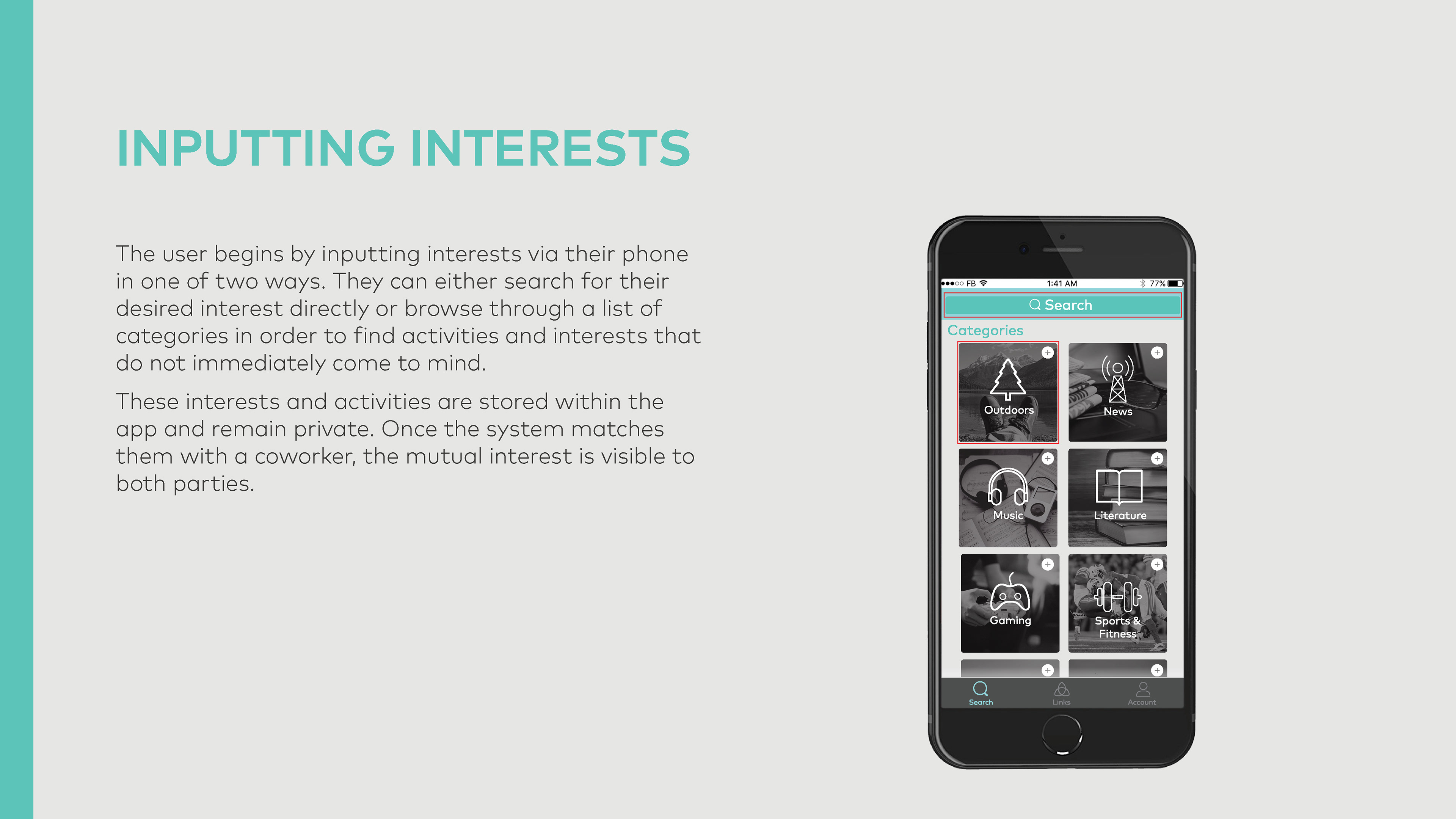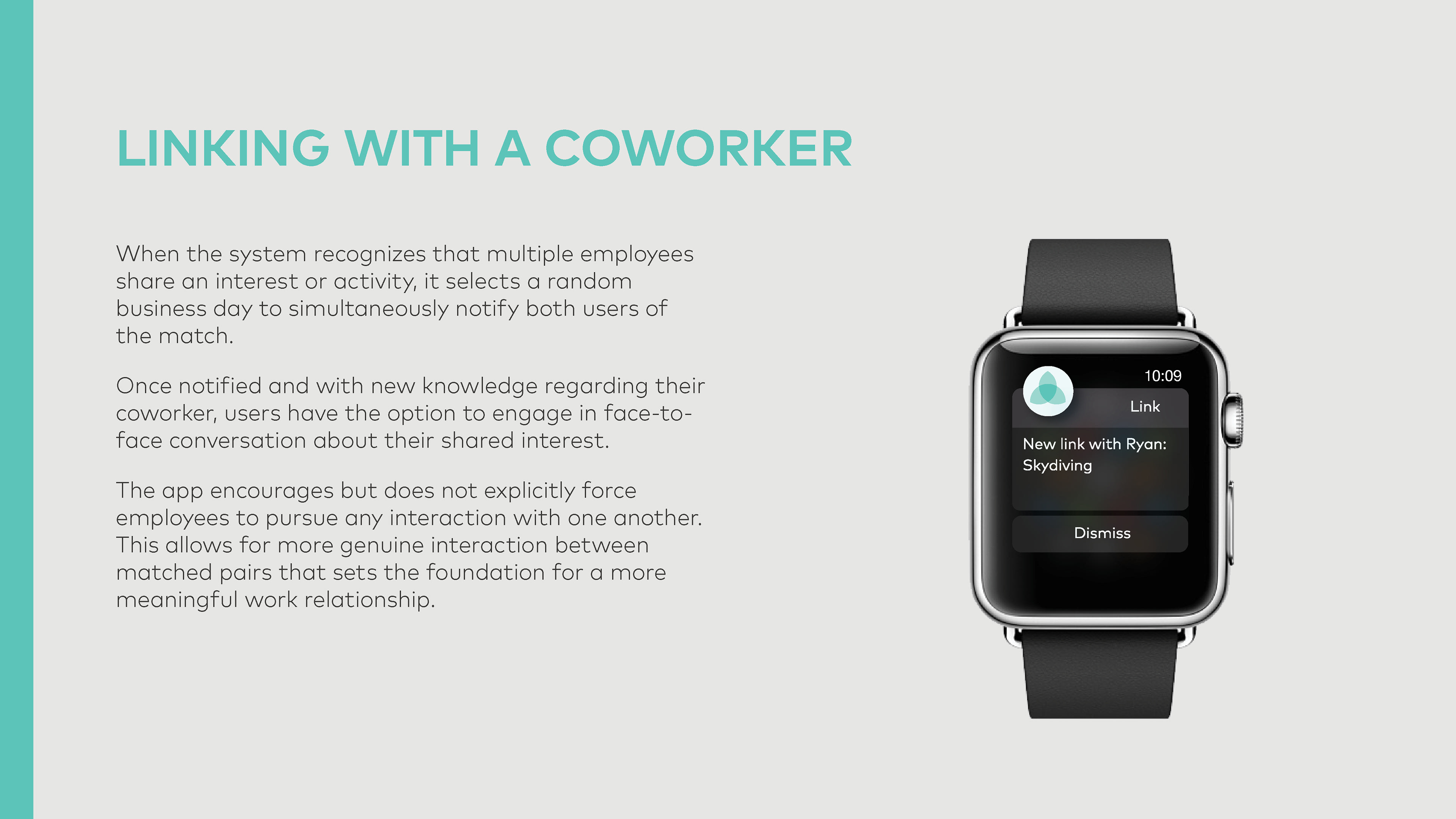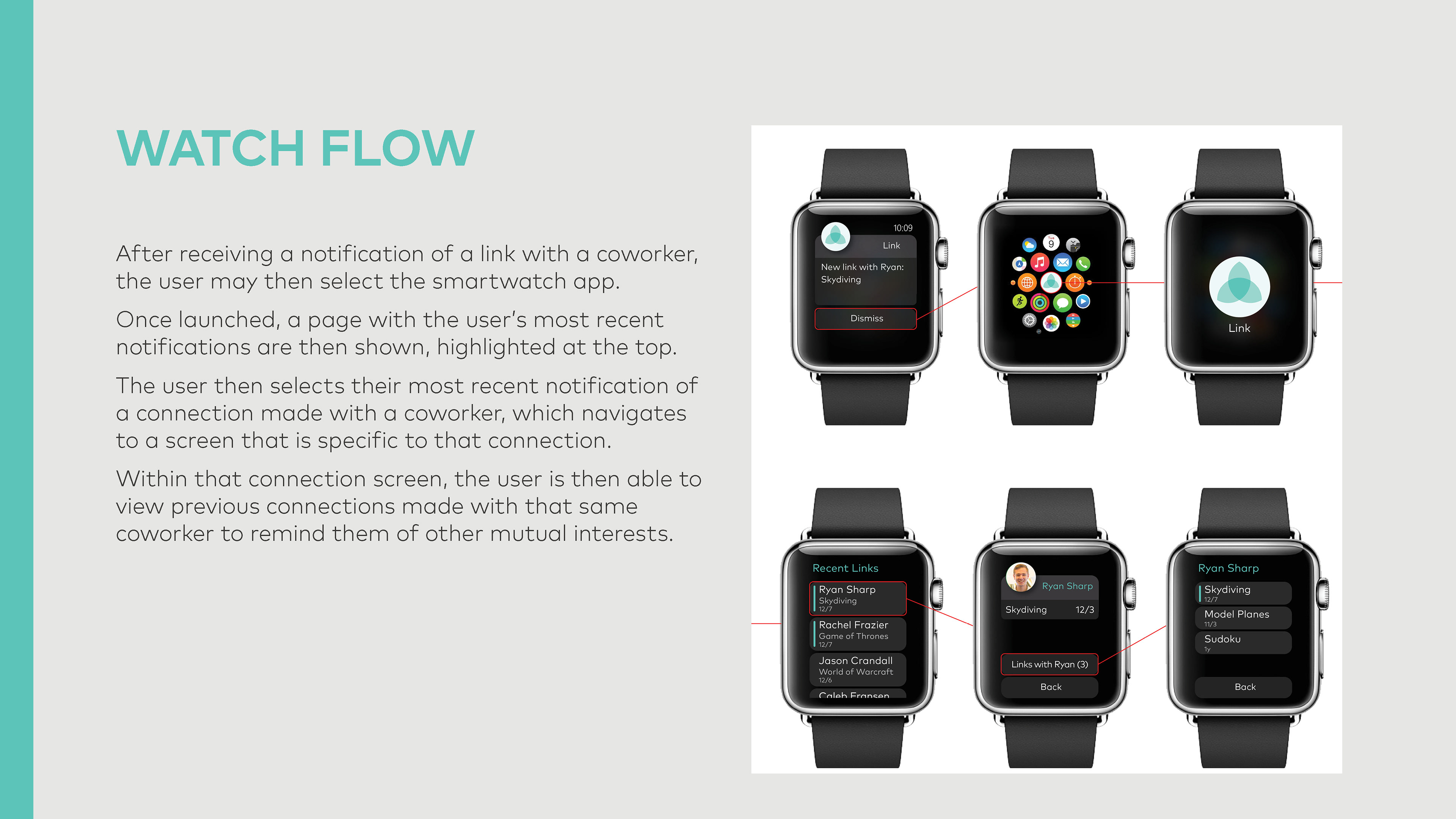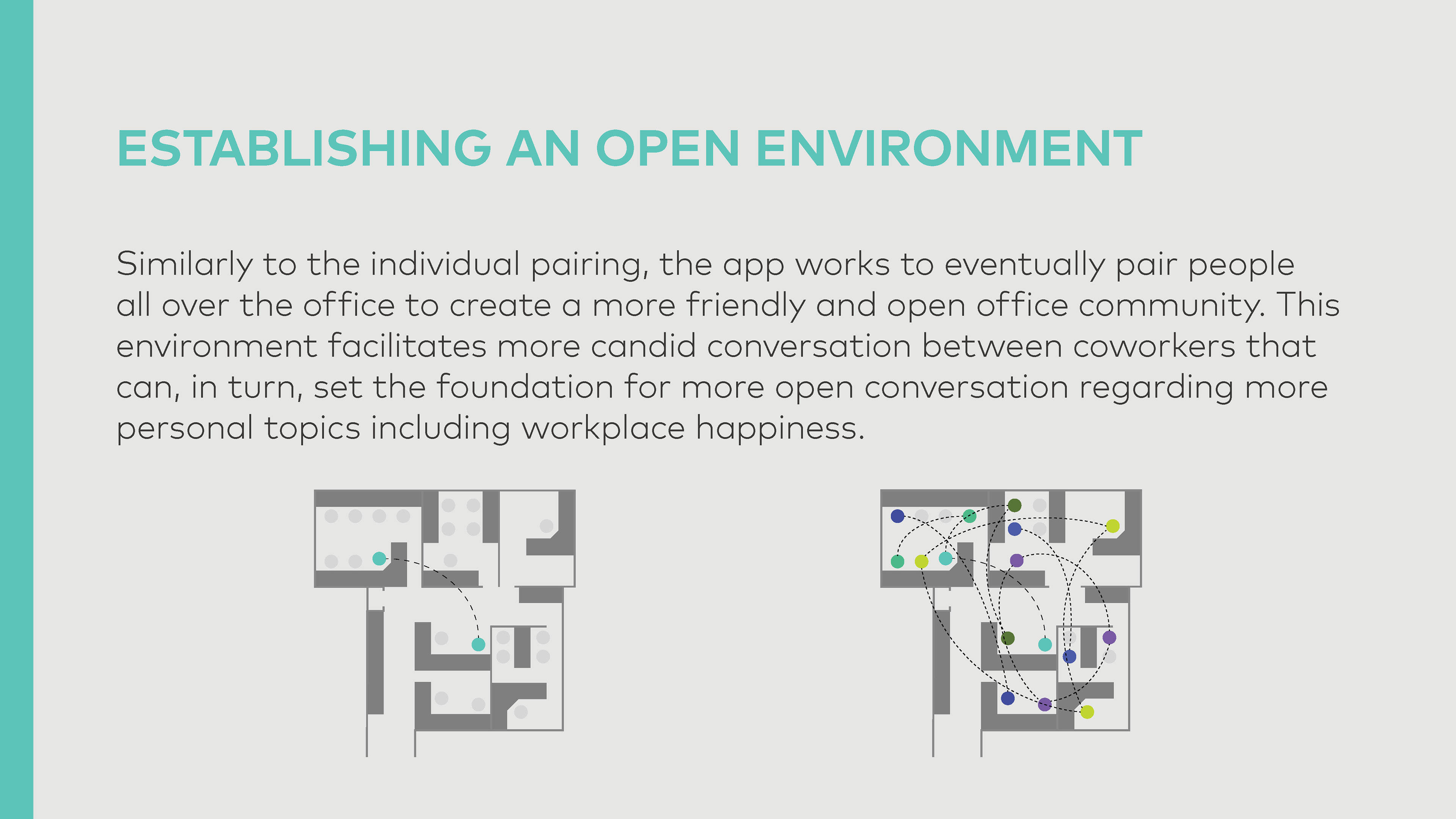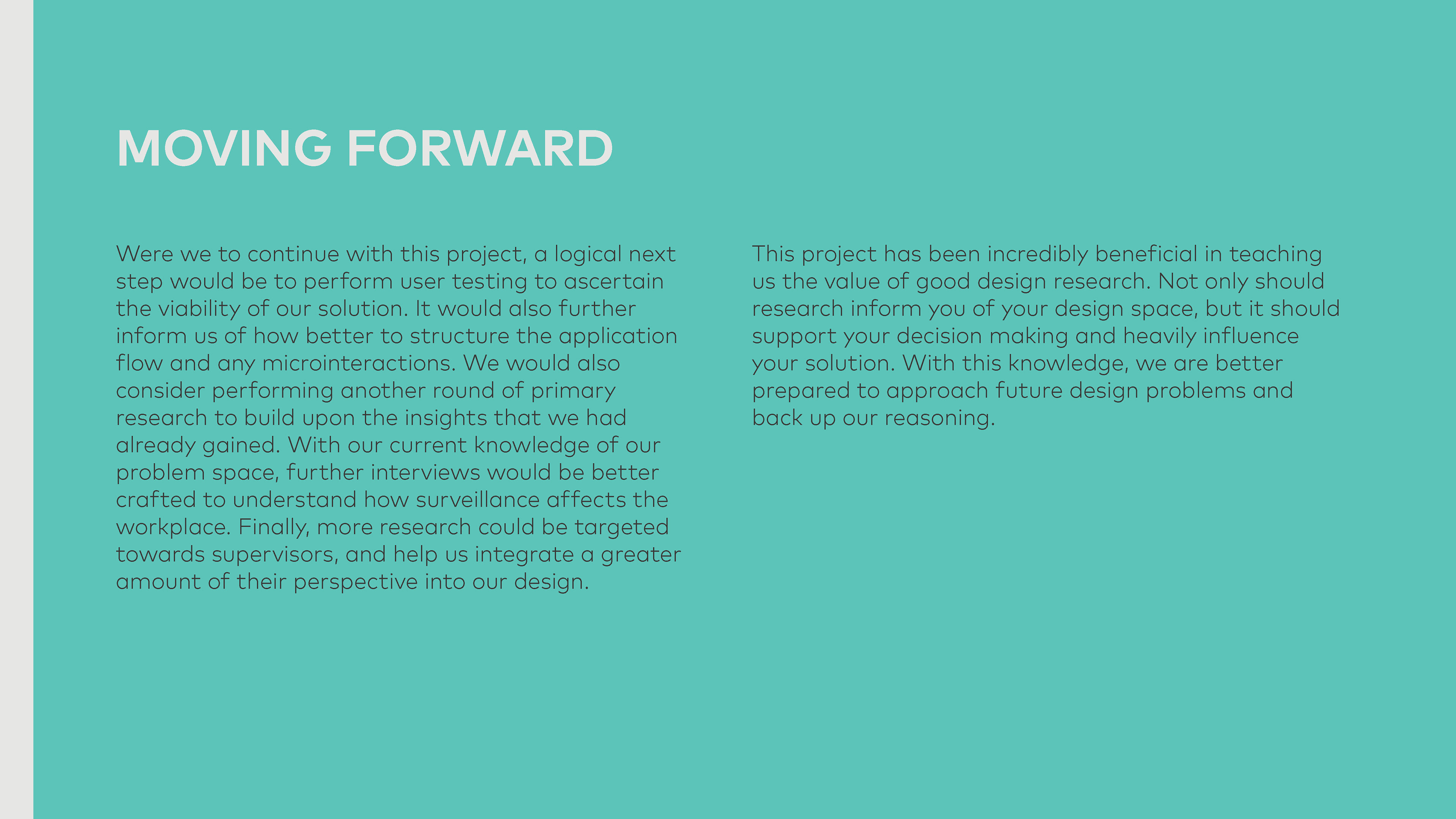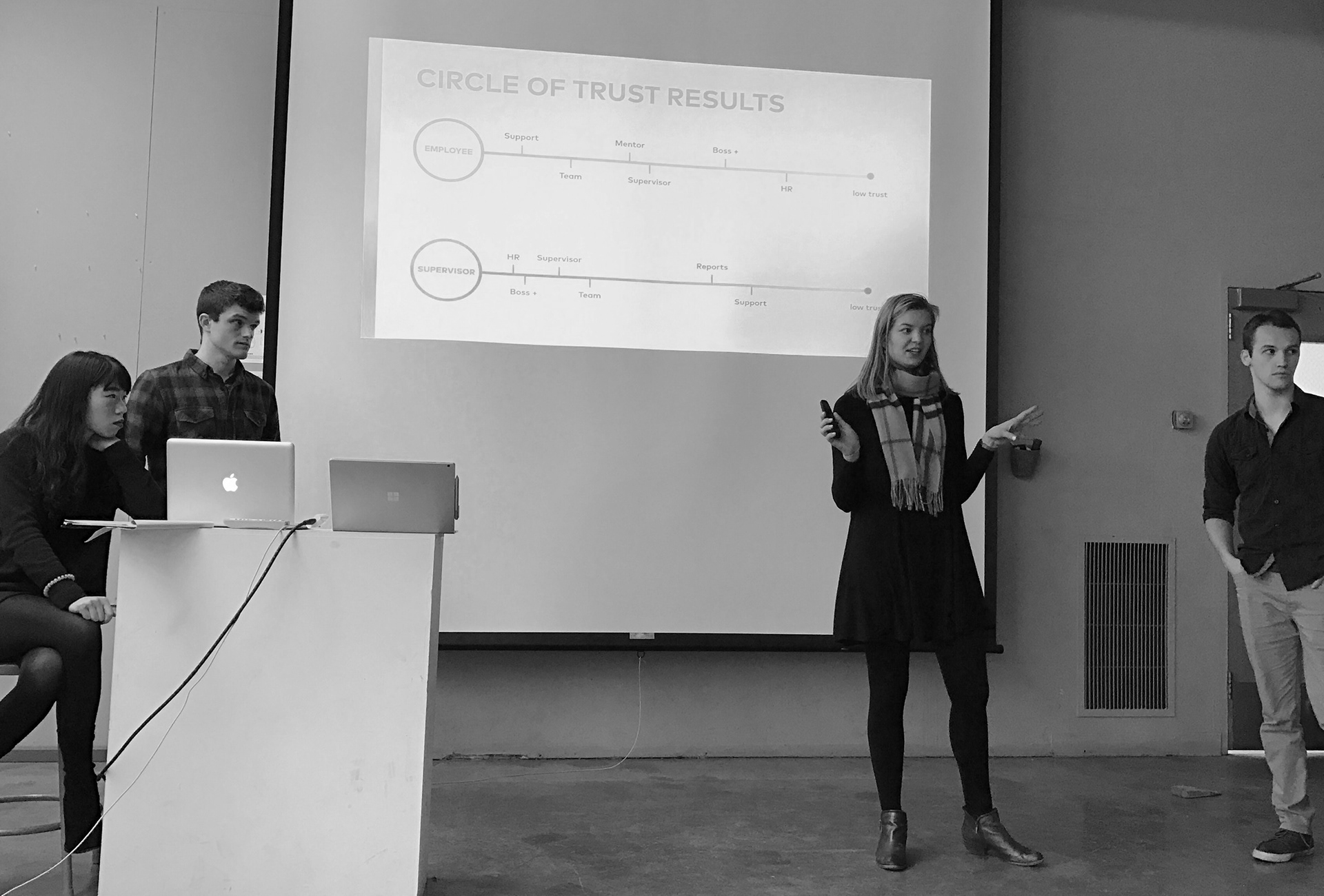 At the end of the quarter, we presented our findings to the class and two guests from Pioneer Square Labs.