Main Metrics Map
The Library Map of the World website integrates country-level library data and maps eight performance metrics by library type. Visit
librarymap.ifla.org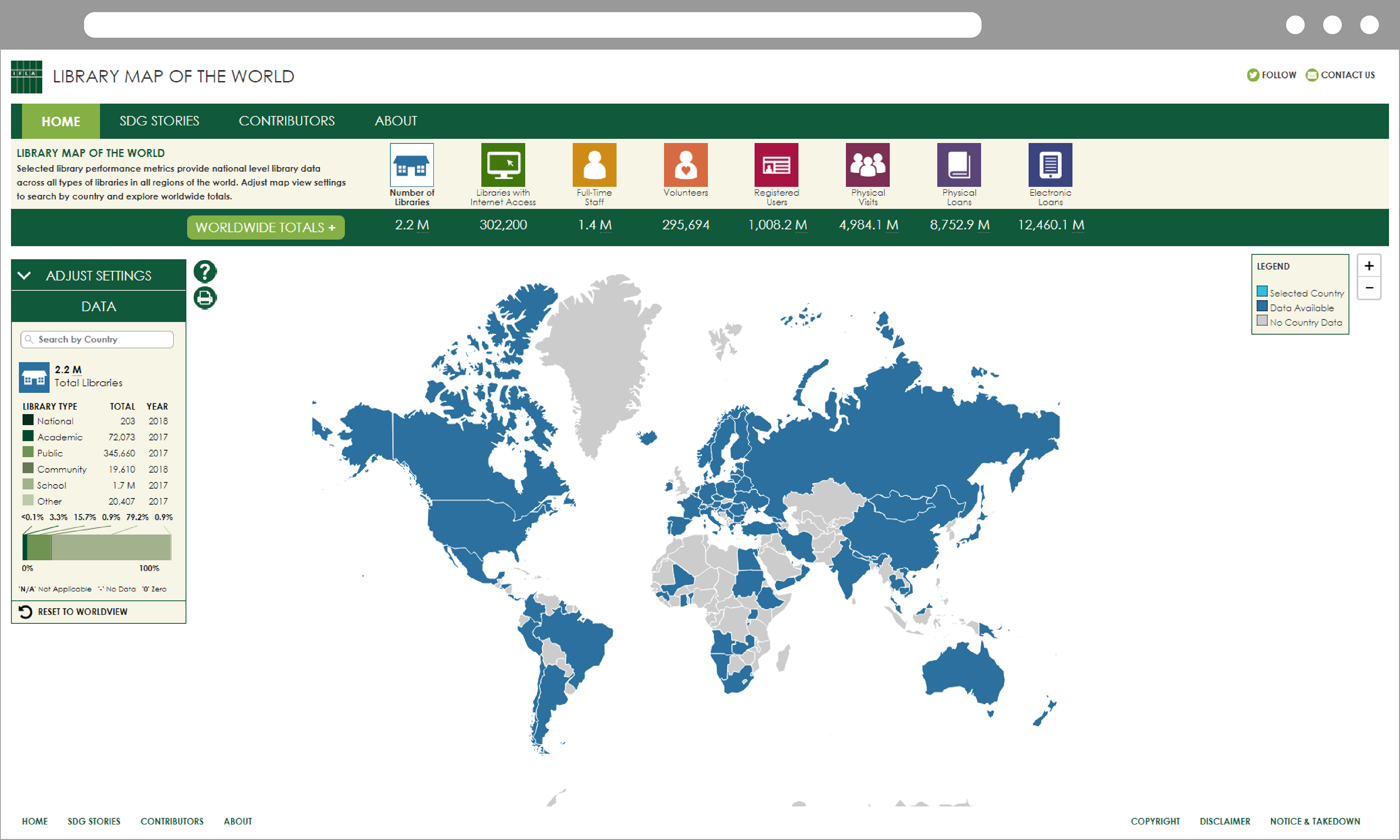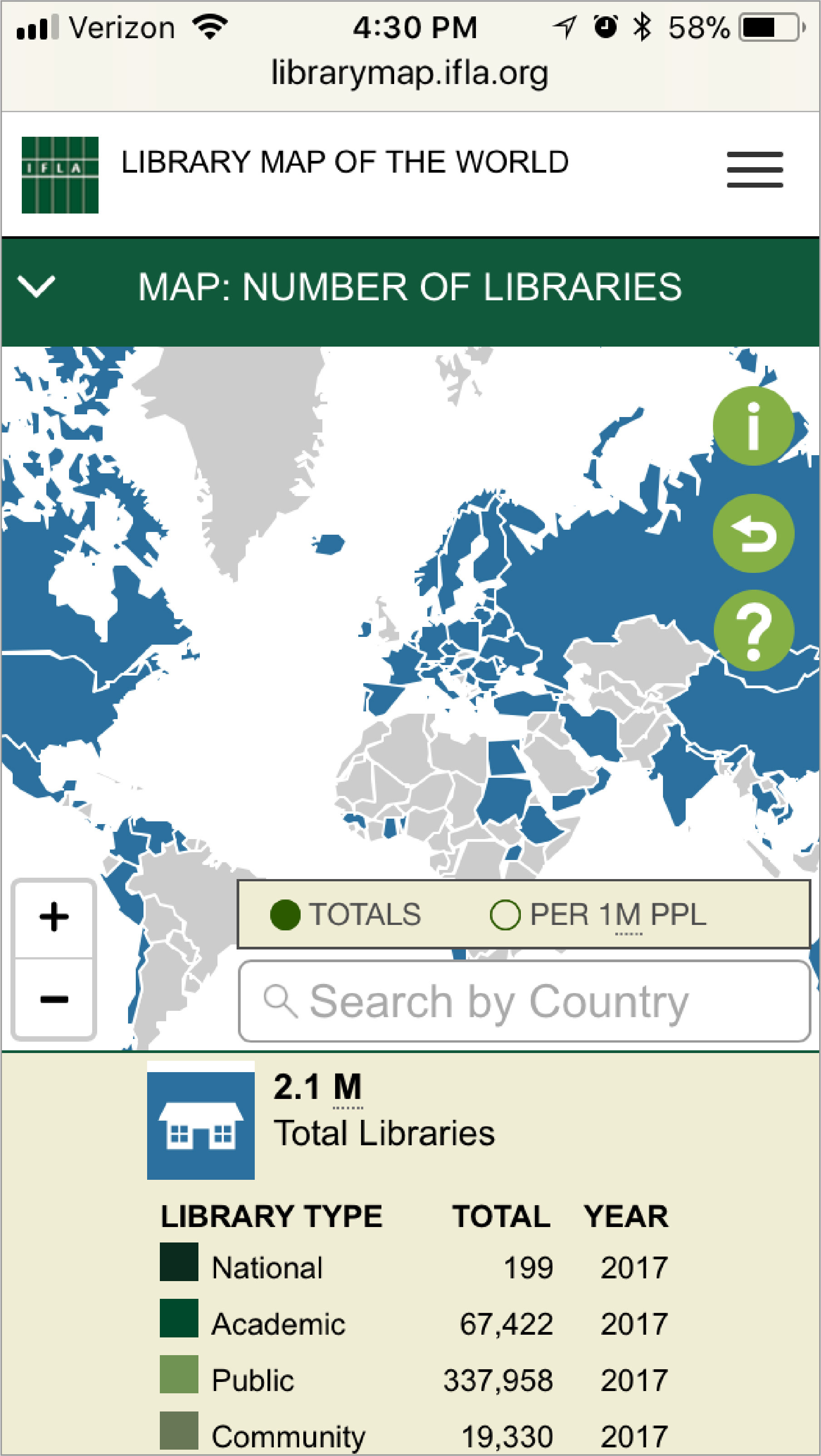 Main Metrics Map Colors
The map colors implemented on the site take into consideration countries with no country data, and data availabilty, in addition to user selection and mouse hover. All colors were tested and approved for a range of colorblindness.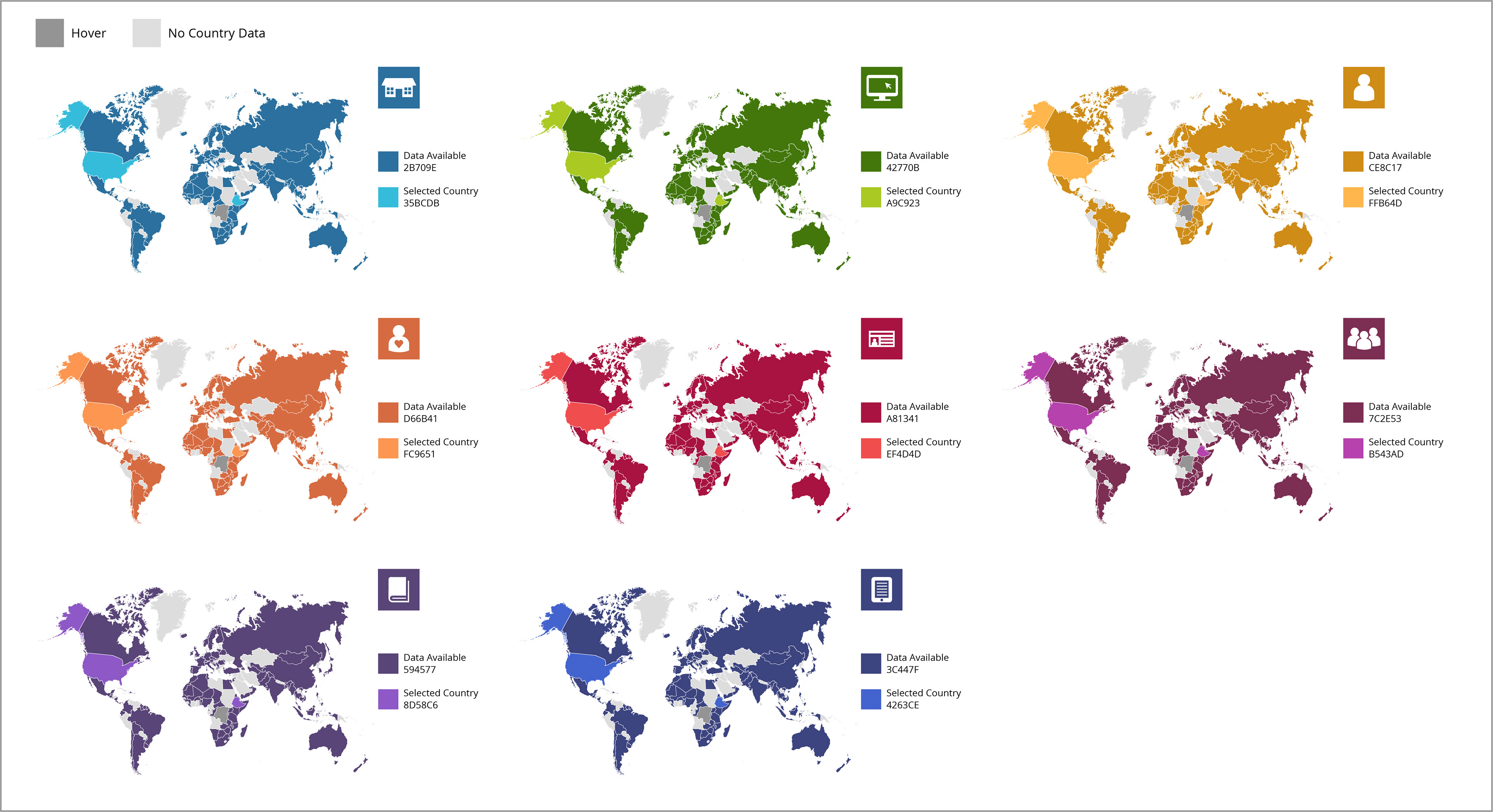 SDG Stories Pages

Our client, IFLA worked with libraries across the world to capture stories of library impact that show how libraries contribute to the UN's Sustainable Development Goals. We then mapped these stories online and created shareable story pages that feature narratives from each country complemented by photography and video.

Wireframed and created static mock ups of the SDG stories page, with considerations for stories having different levels of data (Number of relevant SDG stories, length of story, number of photos, dual language translation). Created wireframes and static mock ups of mobile view, collaborated with developers to make updates. Exported assets for development, ensured page, button, typography style fit with the rest of the site.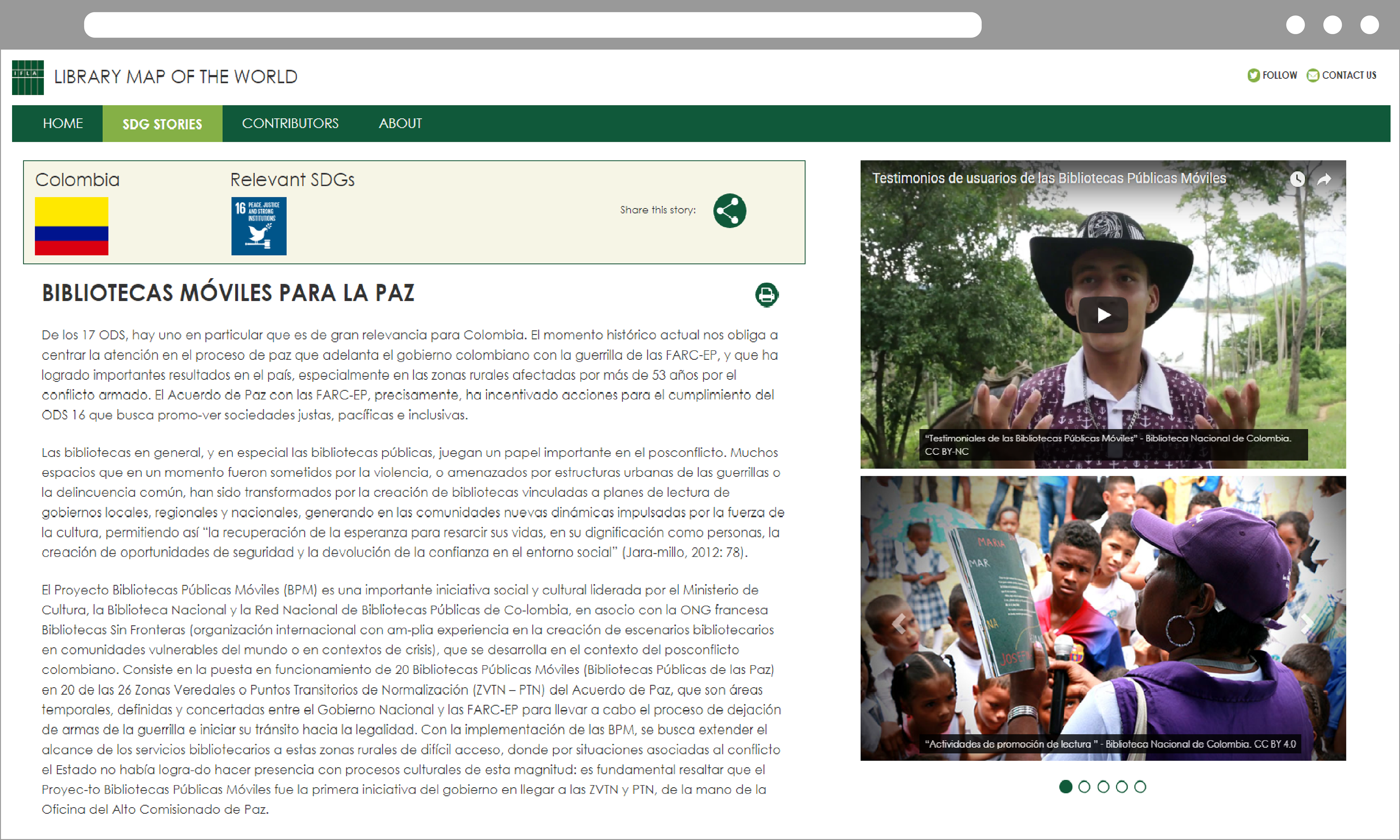 Promotional Postcard
For the launch of the site at the IFLA World Library and Information Congress in 2017, we designed a promotional postcard. 
Designed a cohesive front and back that explains the main features of the site