Fundamental
Fundamental is a dual web + iPad application solution that allows children ages 7-10 to choose their own clothing, and still lets parents set financial boundaries. My contributions included conducting exploratory interviews with children + parents, synthesizing + brainstorming, testing the prototype, and storyboarding and filming our video.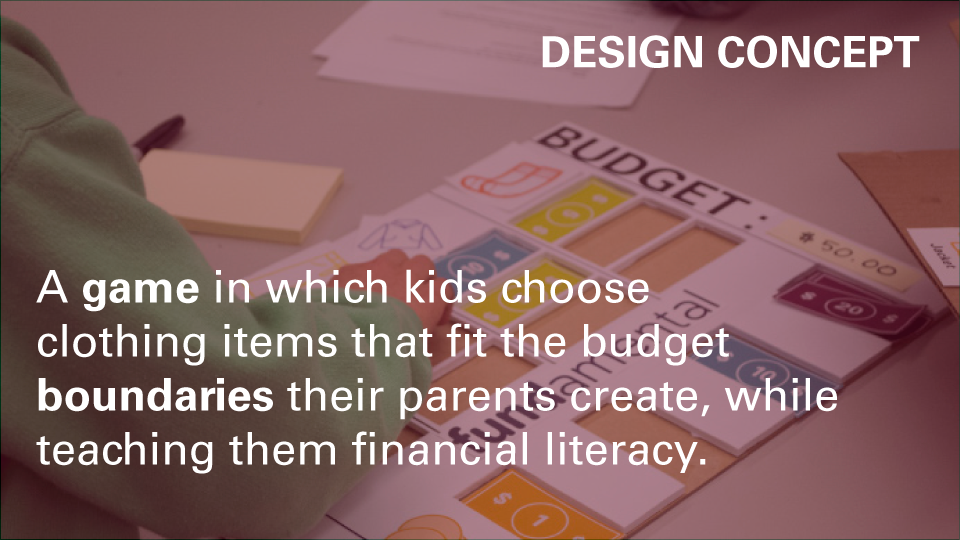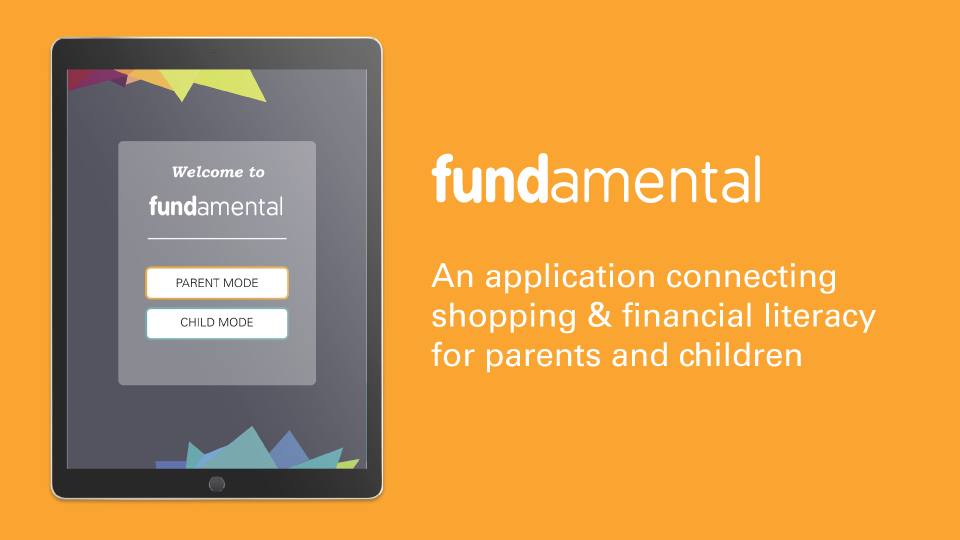 Preliminary Research: Competitive Analysis and Interviews
To start off our project, we interviewed four families about their children's clothes shopping habits. We combined our findings from interviews (names of stores, and how they shop, what their children liked about shopping or disliked) with some online research of the options. We came up with this competitive analysis chart, which was instrumental to our final concept. 
Because we learned in our competitive analysis that parents and children shop for kids clothes both in stores and online, we created a dual platform that works both on an iPad for in-store, and as a browser extension for at-home shopping.
 To ensure that this initial idea would be appropriate for our child audience, we prototyped our concept.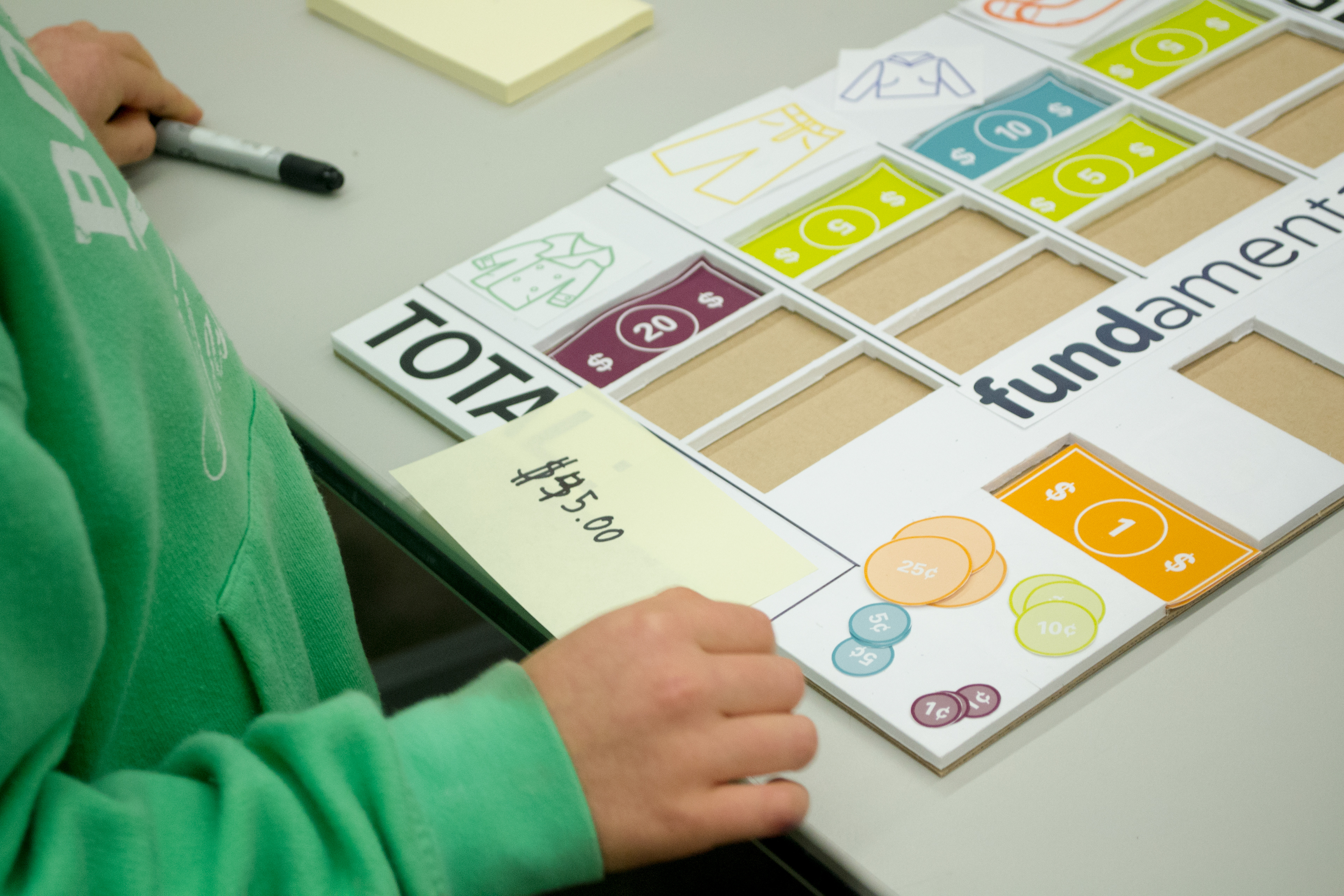 We created a paper prototype (shown above) that we tested with a child participant to gauge his ability and interest in the tasks. Due to the time constraint & the difficulties surrounding child participants, we were only able to find one child participant. However, we were encouraged by his clear interest and ability to navigate our activity and decided to move forward with our concept.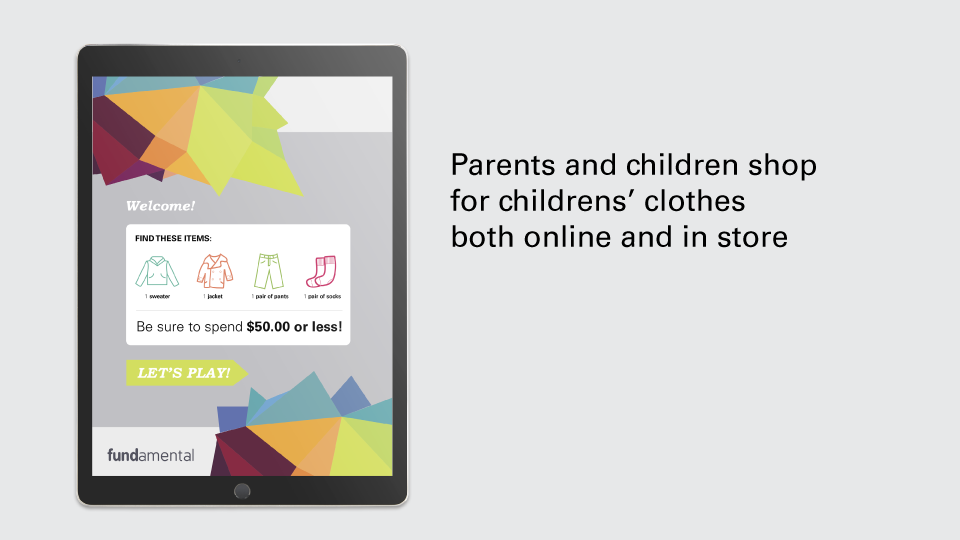 Our iPad platform has separate child and adult modes, for setting up shopping "boundaries." The parent inputs a budget for the shopping trip, and chooses the items that they would like the child to find and purchase with them.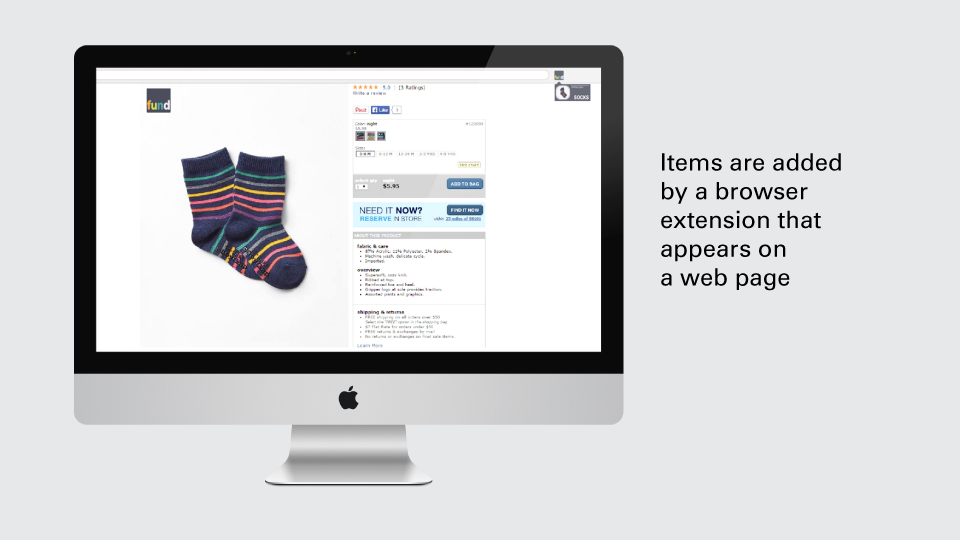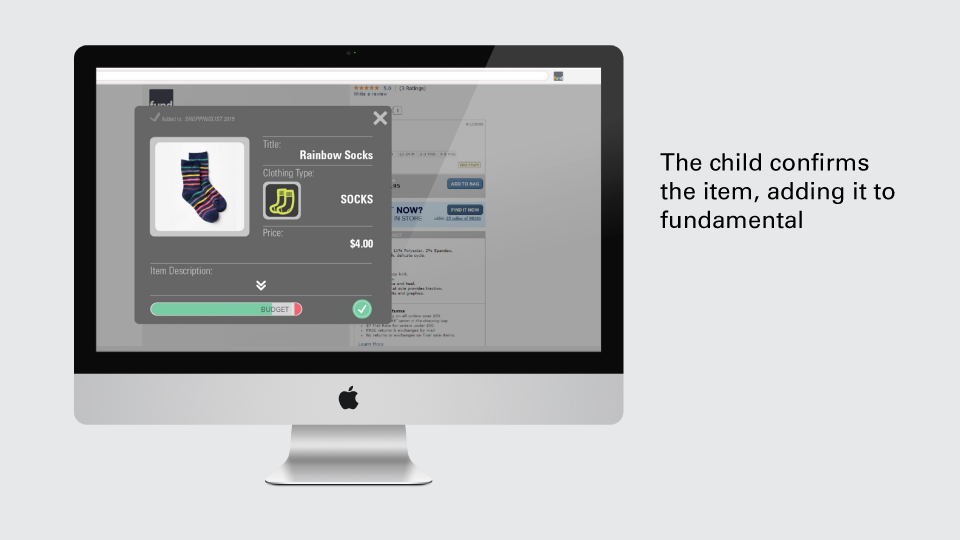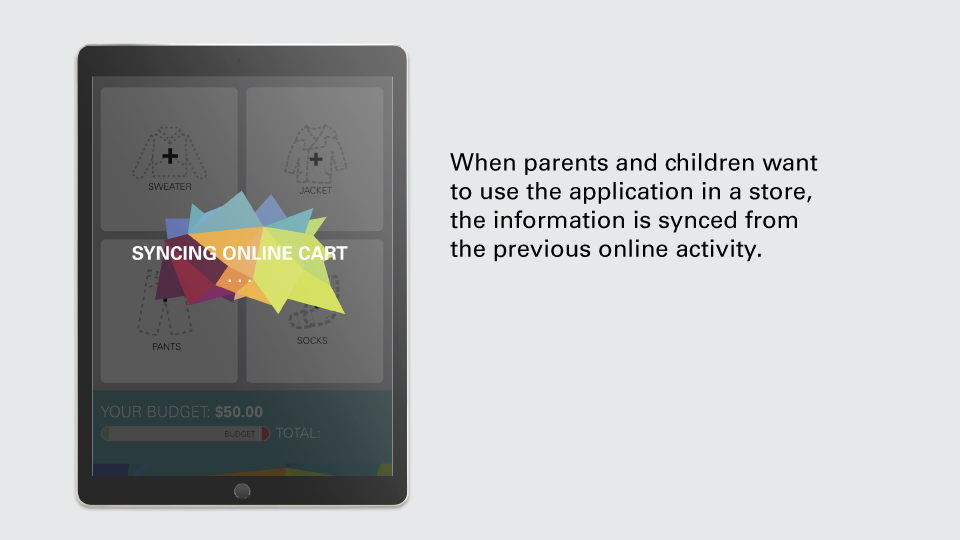 The child's shopping experience is goal-oriented, to engage them in the shopping decision process, while also teaching them about the notion of budgeting. The child sees an exciting, colorful interface that rewards them visually when they complete the task their parents developed for them.