Family Oriented Concept Bookstore
A family-friendly bookstore experience, derived from user research insights.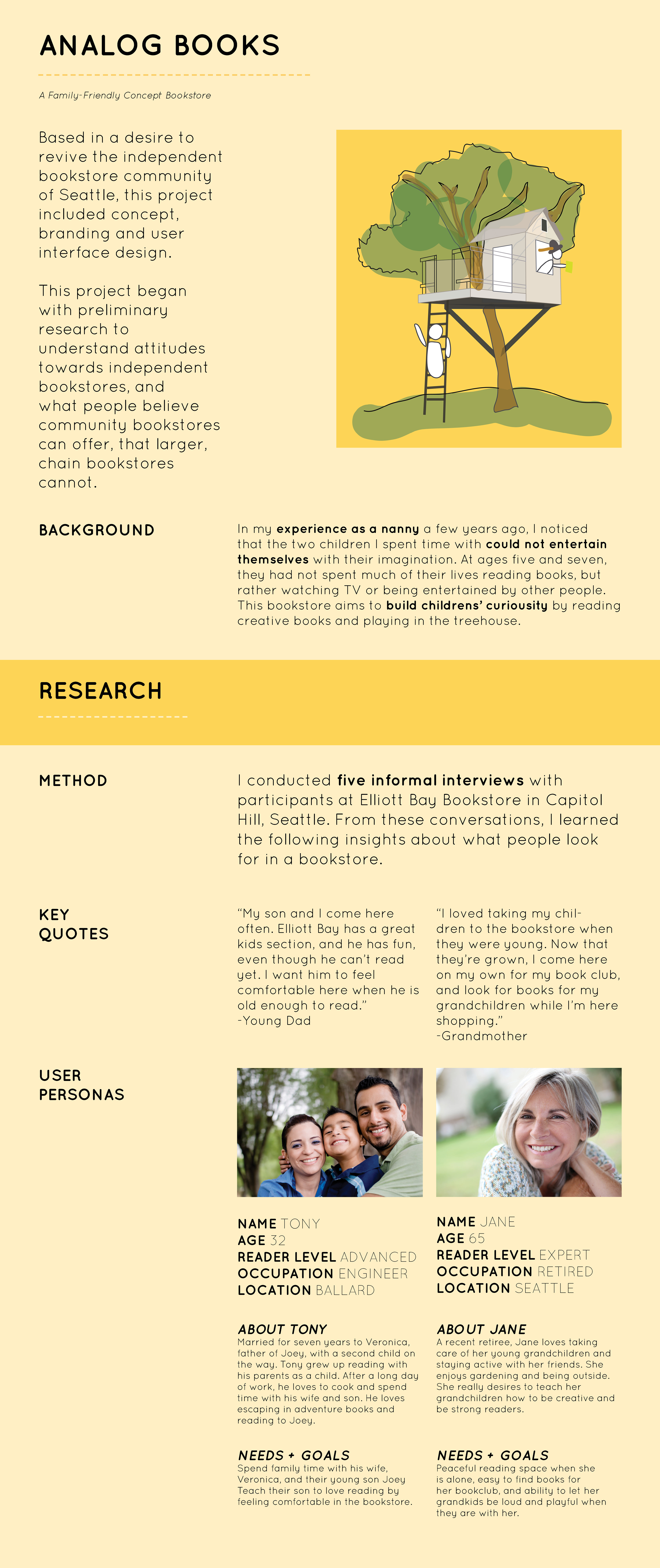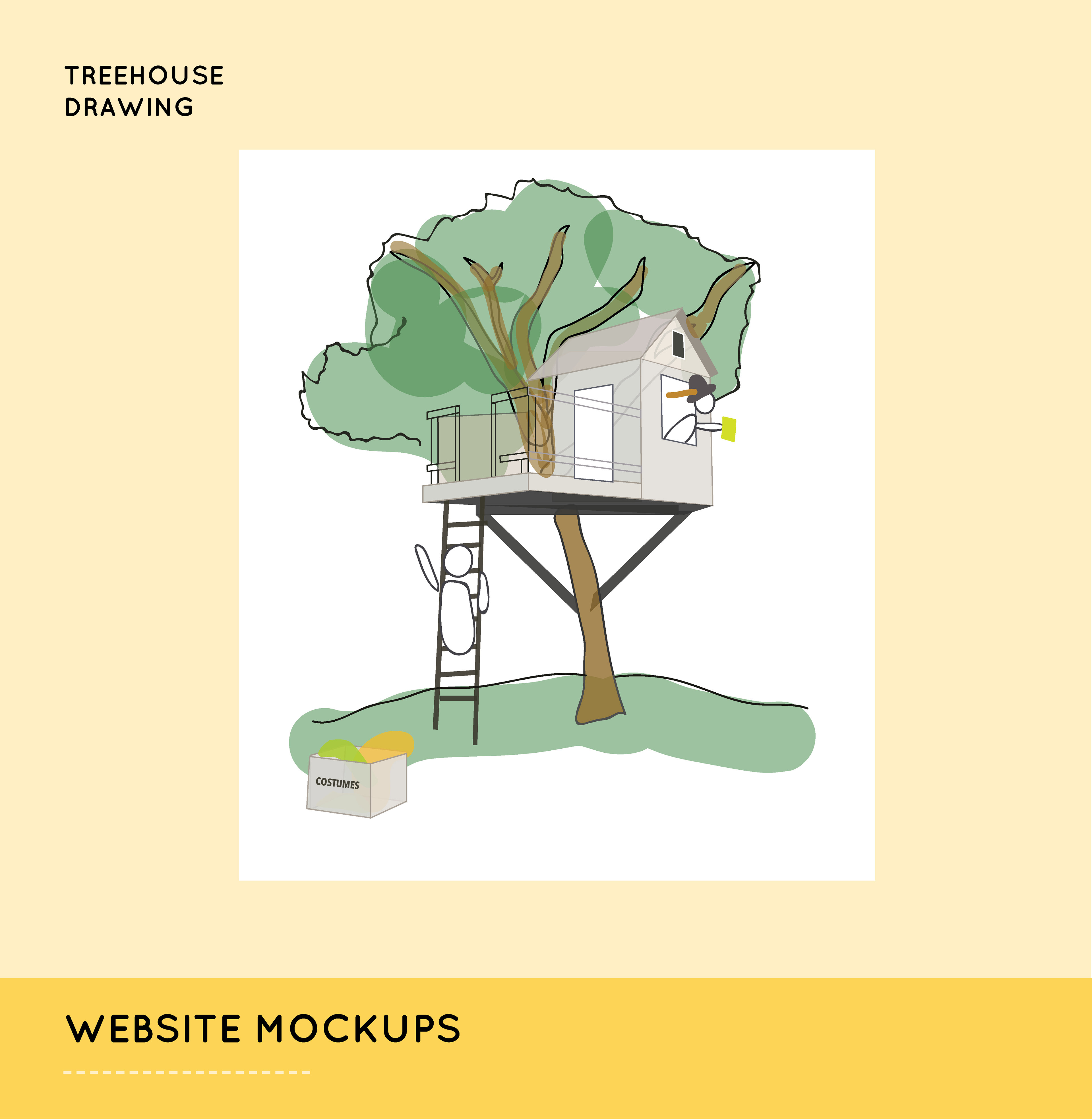 In these mockups, I created a webpage that carries the same warm, bright branding that the interior of my store has. I highlighted three areas of interest for the store: children, our atmosphere, and our interest in community. To add a personal touch to a simple website, the concept photos of the bookstore are highlighted next to the title. I chose to let the featured photos provide the color, and kept the rest of the page subdued.